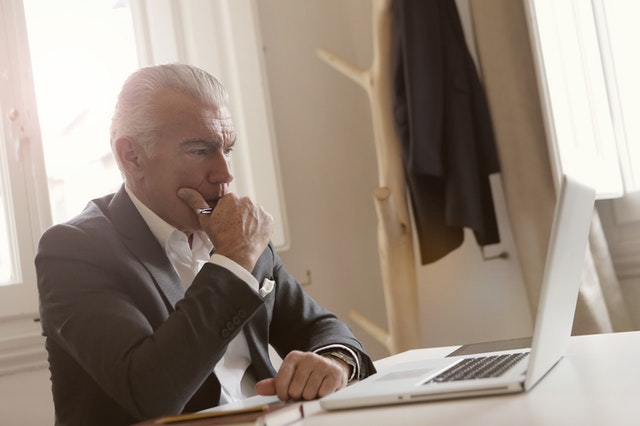 While you might be tempted to cover areas beyond your local real estate scene, it's possible that you're already sitting on a wholesaling goldmine—and you just didn't know it!
Here are the signs of a market that's ripe for a booming wholesaling business:
Overwhelming amount of cash purchases
Abnormally fast sales
Houses getting multiple offers
Escalation clauses (to avoid getting outbid)
If your local area has all these factors, you're in a great place to become a wholesaler.
Read along to find out the two-prong strategy that will help you dominate your local real estate market and build a successful wholesaling empire—right where you live.
Search-Optimize Your Wholesaling Business
Aside from doing offline marketing, there is also a world of possibilities online. Not only are geographic boundaries removed, but the internet also enables you to effectively target and reach your audiences with SEO (search engine optimization) tools.
Check out these online marketing platforms for real estate wholesaling:
Wholesaling websites
MLS (Multiple Listing Service)
Online forums and auctions sites
All of these efforts hinge on the fact that we do practically everything online nowadays. Your customers are more likely than ever to search online for new properties.
Your goal is to be visible and easily accessible via an online search. This is where keyword research comes in. By knowing what keywords to target, you can also maximize your reach on search engines, gain valuable traffic, and generate qualified leads.
Do a simple test to see how your business currently ranks in search engines:
Search "real estate wholesaler [location]" on Google.
Look at the top results.
Does your name or business appear? Where do you rank versus your competitors? Who shows up before you do?
Well, you need to beat them.
Optimize your searchability by choosing keywords that your buyers will search for, then incorporate them in your blog posts, listings, and website.
Here are some keywords you can consider:
local real estate wholesalers
house wholesalers near me
local cash buyers in [area]
local house sellers in [city]
For in-depth SEO strategies and more information on how keywords work, you should also check out Reibar's article on keywords that real estate investors should be targeting.
To boost your online presence further, you can also pay to get increased visibility in highly competitive markets. Paid advertising involves platforms such as Google AdWords and Facebook Ads.
Network to Outshine Your Competitors
Given the wholesaling potential of your area, you might be competing with a lot of other investors. It's definitely not bad for business, but marketing will be a challenge.
In our article on the best places to find wholesaling deals[1] , we mentioned a couple of offline marketing methods such as:
Driving for Dollars
Bandit signs
Direct mail campaigns
Networking
Newspapers
All of these methods are effective in finding wholesaling deals, but networking is the most important strategy when trying to dominate a market.
The good thing is that all competitive areas have an REIA or two in the community – Metro Detroit definitely does.
REIAs are a great place to start making your presence known—the goal is to establish your wholesaling business to outshine other wholesalers and be the go-to property supplier for the local area. REIAs give you access to a whole group of people for:
Building an active cash buyers list
Developing strong and reliable connections
Boasting your overflowing housing inventory
You can also team up with Bird Dogs or acquisitions managers who are interested in the local market. The more properties they bring you, the more inventory you have to sell to cash buyers.
Conclusion
The key to dominating your local wholesaling market is good marketing—both on-ground and online. By networking closely with the community and optimizing your online presence, you'll set yourself up for long-term success wholesaling in any competitive space. Ultimately, you want to establish yourself as an expert—and building your credibility with a great online presence and consistent quality service is how you do this.
To succeed even in these uncertain times, go through our wholesaling trends and insights that have surfaced during the pandemic. Get a good grasp of the present and future of wholesaling real estate to dominate the business in your local area—and beyond.
Need help in beating your local competition? Get in touch with us! Our team is more than willing to help.
Image courtesy of Andrea Piacquadio
---