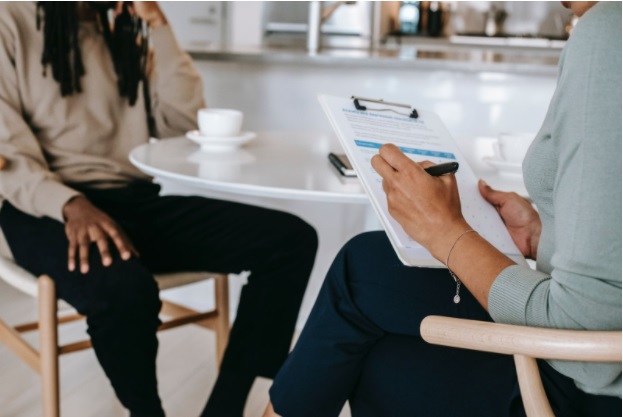 There is one thing that will have every landlord quaking in their boots: Professional Tenants.
If you ever had rude renters you might know what this feels like. They throw parties frequently, leave trash all-around your property, and sometimes even damage the home. So, how can you tell if a renter will be a handful?
Tenant screening is the answer.
Asking the right questions helps you know if the person you're interviewing will be respectful, reliable, and take care of the property. But you can't do it in any way you please. There are some important Michigan screening laws you need to know. To make sure you're acting fairly, keep these in mind.
That way you won't step on any toes or face any serious consequences.
In this article, we discuss what Michigan law permits during the tenant screening process, as well as some tips for screening potential tenants.
Your Rights and Responsibilities as a Michigan Landlord
The first thing you need to keep in mind as a Michigan landlord is that you are subject to the Fair Credit Reporting Act (FCRA). The law was put in place to protect people's privacy. This affects a landlord's access to an applicant's information. You need to know the following—to abide by the Fair Credit Reporting Act—when screening potential tenant applicants:
Access to an applicant's credit history is limited – Credit bureaus will not give access to a person's credit history without having a written consent form from the applicant.
Provide where you got the credit history when rejecting an applicant – If you reject an applicant due to their credit history, you need to provide accurate information about how you accessed their history. You need to elaborate these details the agency that provided their information:

Name of the agency
Address of the agency
Phone number of the agency

You cannot share an applicant's credit information – you are responsible for securing any information you collect and could be penalized or sued for any potential FCRA violations and identity theft issues. So, you should be very careful with the information you collect. Credit bureaus also do not allow you to share their reports – this means property managers can't share this information with the property owner.
You will be liable for damages if you violate the act – An applicant can seek legal action against you if you don't adhere to the FCRA, such as in the case of not getting their consent before performing a credit check.
Additionally, when screening for applicants, you can charge an application fee to cover the costs of background checks and your time & effort. Michigan Law doesn't have a cap for the amount a landlord can charge for an application fee. You can find more details on tenant screening laws by visiting the Michigan Legislature website.
You should also be aware that the Fair Housing Act doesn't just fall under Michigan law. It is a nationwide law that prohibits landlords from discriminating against tenant applicants.
In particular, the law stipulates that landlords cannot deny an application against a "protected class." Specifically, a protected class refers to a person being treated differently for the following characteristics or attributes:
Race
Color
Religion
Sex
Physical or mental disabilities
Familial status
Now that you know some of the basic laws and acts that apply to you as a landlord, let's go over the actual process of screening a tenant.
Follow Michigan Screening Laws Right
Michigan tenant screening laws are quite straightforward once you're familiar with it. Especially since the laws in the state are the same regardless of which city you are in at the time of this article. At the end of the day, these laws exist to make the world fair to both landlords and tenants. If you do it right, it won't interfere with your business.
Remember: Following the law is the best way you can protect your real estate business.
And if you're unsure about your local laws, you can reach out to a property management company for help. We've been helping our clients manage their properties in Metro Detroit for decades, so you can be confident that your properties are handled properly and efficiently. 
What else do you want to know about tenant screening? Leave a comment below and our team is happy to answer!