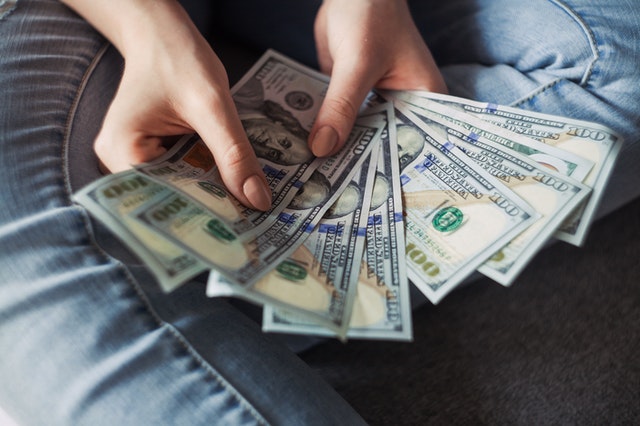 So, how do guests and tenants really feel about security deposits?
A computer software company that deals with security deposits, called Obligo, ran a survey on this issue, and found that over 70% of people prefer rentals without security deposits.
This could be because guests don't want to shell out extra money or find the whole process of a security deposit to be an inconvenience. But, even though guests dislike having to pay a security deposit, it's necessary to protect your property from damages, and more importantly, undesired expenses.
So, what can you do as a short-term rental (STR) owner that benefits both you and your guests? Keep on reading to find out how to find the right balance.
Why are Security Deposits Necessary?
Security deposits are necessary in the event that guests damage the property or steal things during their stay. The deposit serves as a backup fund in case there are necessary expenses after the guest leaves. In addition to having a financial safety net, enforcing a security deposit is a way to filter your guests so that you only attract respectful and high-quality applicants.
can also prevent guests from damaging the property in the first place, since they want to get their deposit back!
What can I charge for Security Deposits?
There are two things to consider when it comes to determining the costs of your secret deposits: your local laws and the rules on that platform.
When it comes to the laws and regulations for STRs, most states don't yet differentiate between long-term and short-term rentals. So, for example, in Michigan, you need to abide by the standard laws surrounding security deposits.
As for platform rules, you need to read the fine print before to make sure you are allowed to collect a security deposit. In the case of Airbnb, the platform does allow owners to add a security deposit to their listings. However, they are optional and not always expected by the guests.
How Do I Justify Security Deposits?
As important as it is to look out for your finances and property, it's important to look out for your guests, too. Since a lot of them would rather not pay a security deposit, you have to find a way to get them comfortable with it.
Losing a good potential guest just because of a security deposit is the last thing you want to do—especially in a competitive market like STRs! So, how can you justify security deposits in a way that shows your guests that they can trust you?
Here are some tips that can help do the trick.
1. Assure your guests that they will get it back.
It's possible that some tenants and guests had bad experiences with security deposits in the past, so you'll want to do everything you can to change their perspective. The most important thing you need to address is how to convince them that they'll actually get it back. And the best way to do this?
Tell them WHY you have a deposit. Because at the end of the day, the deposit isn't just to get more money from them, it's there to protect your property from damage. Another way to improve that trust is to share your own tenant horror story, so they understand why you're not willing to accept someone who refused a deposit.
To combat the negative association they have towards deposits, you should also always be prompt in returning security deposits. Short-term rental platforms, such as Vrbo, require that you return security deposits within 2 weeks maximum. If you're prompt with returning security deposits, it also shows you care about your guest and are a trustworthy host. Then, they'll leave glowing reviews that future guests can read so they know what to expect from you.
All of this will help your guests see why it's necessary. And if they still can't understand your perspective, you probably dodged a bullet anyway.
2. Show guests how you'll keep a detailed record for fair deductions.
Before you let guests stay in your rental, take note of the property's state and its items. Keeping detailed records and photos along with a check-in date can help you keep track of everything.
In the event that you need to use the security deposit, you can accurately pinpoint the reasons that led to the deduction. This way, you conduct yourself professionally and show the guests that using their deposit is warranted and completely fair.
Explain your process to prospective guests so they feel comfortable in putting down a security deposit.
3. Lay down house rules and damage policies.
Communicating these things beforehand can save you and your guests from an argument in case the full security deposit won't be returned. By letting them know ahead of time what the house rules and damage policies are, your guests will know how to treat the property.
More so, in case they do break rules and damage things, you can say that you made things clear from the start. Similar to keeping a detailed record, in the event that you have to use the deposit, the guests will know that it's being deducted in an honest and transparent way.
Get the Best Guests From the Start
Security deposits not only take care of possible damages committed by guests but also act as a filter to ensure you're only attracting quality guests to your rental property. Because at the end of the day–you don't want to rent to anyone you don't trust.
Although security deposits can put off some guests, being professional and honest about it can make security deposits easier for them. With a security deposit in place, you can worry less about your property, while your guests can enjoy your place responsibly.
Is there anything else you want to know about security deposits for STRs? Feel free to leave a comment below!