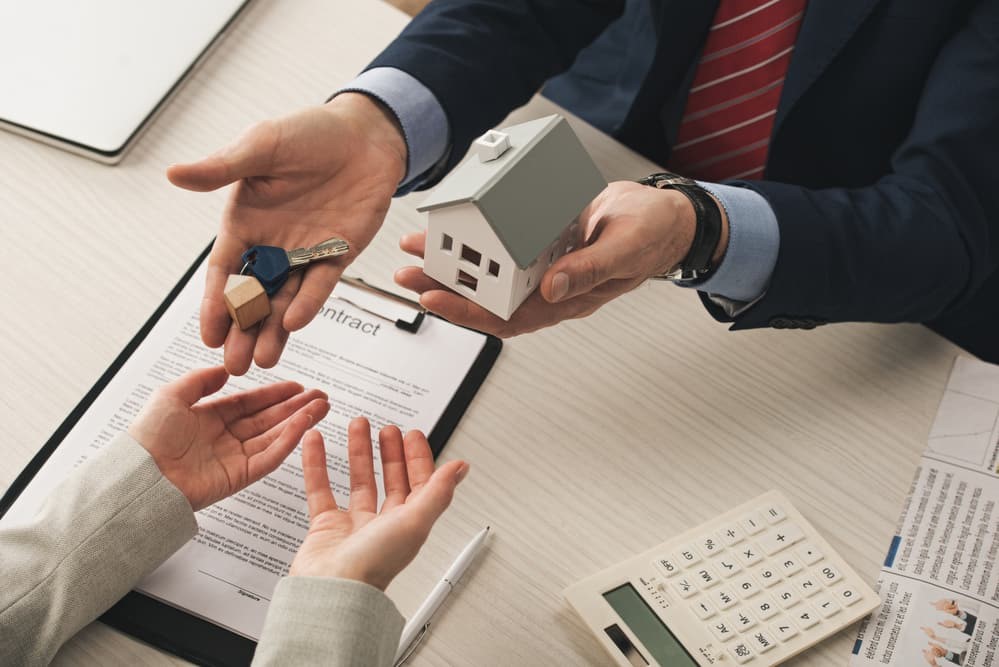 Are you interested in real estate wholesaling? Great!
But are you ready to start now?
Many would-be real estate wholesalers are afraid of the risks that this industry is notorious for. After all, who would want to pour their time, money, and effort into a project that'll take months or even years to see returns?
Well, you've come to the right place because, in this article, we'll walk you through the whole process of how to get your first wholesale deal in just 30 days. From finding the property to negotiating its price and closing the sale, we'll give you the exact steps you need to take so you don't waste any time committing rookie mistakes.
Ready? Let's dive in!
1. Find a Property: 8 Days
The first step to landing a wholesale deal is to find a property you can acquire at a discount. This stage of the process will usually mean finding distressed properties that have motivated sellers, which you can easily find via the following techniques:
"Driving for dollars" or going around your area to spot vacant and abandoned properties
Checking tax lien or foreclosure records to find homeowners that are desperate to sell
Placing bandit signs in high-traffic areas that contain a short message and your contact details
Direct mailing or sending out postcards and flyers to potential sellers
Leveraging your network by joining real estate investment clubs and associations
Checking expired listings for properties that weren't sold by the date specified in the contract
Finding distressed properties and motivated sellers will take some time but don't let this challenge stop you from trying to succeed in this industry. Keep in mind that real estate wholesaling is all about generating leads––the better and faster you get at doing so, the more you'll become successful.
2. Negotiate for the Right Price: 5 Days
Once you've found potential properties, negotiate with the seller to determine a good price.
As a real estate wholesaler, the money you make will depend on how well you negotiate. Moreover, you can't be too selfish while negotiating. Instead, you have to create and reframe the situation for the seller to see the benefits of agreeing to a lower price.
Your goal is to find the sweet spot price that's low enough for the seller to approve, but high enough for you to generate a hefty fee without struggling to find a buyer.
If you aren't confident in your negotiation skills, consider taking a seminar, reading books on the subject, or working with a trusted friend who has experience in real estate wholesaling.
Pro tip: Pay close attention to your tone of voice, body language, and behavior throughout the entire transaction, as it'll indirectly affect the property's selling and a purchase price as well—tampering with your potential profit. 
3. Find Buyers for Your Property: 10 Days
Once you've got a good price with the seller, it's time to find potential buyers. Doing this may seem like an insurmountable challenge, but thanks to the Internet, it's now easier than ever. Here are a few tips:
Create a website: Showcase your past work and customer testimonials so it's easy to get new sellers and buyers to trust you. You can create simple websites with WiX or WordPress, or get in touch with a web developer friend to help you out.
Scan forums and social media: Online forums, wholesaling Facebook groups, and social media platforms are also rich sources of potential buyers. So join groups dedicated to helping people find their next home, and establish your trustworthiness and expertise as a real estate wholesaler there.
Work with agents: Ideally, you want cash buyers that wouldn't need a loan to purchase a home, so the transaction is quicker and easier for you. The best way to find them is by working with real estate agents, as they'll usually have a list of financially capable buyers.
Cold calling: In the real estate industry, cold calling is one of the most effective ways to find potential buyers. Reach out to your current connections and find out if they know someone on the market for a new property. Then, give those prospects a call to explain your deal.
Put up bandit signs: Another popular method of lead generation, bandit signs are poster-sized signs that contain an attention-grabbing message and your contact details. For a better shot at success, place them in high-traffic areas, like shopping malls and busy streets.
As challenging as this stage may be, know that there are many tried-and-tested strategies that will help you out. By leveraging your existing network and being creative with your methods, you'll have a list of potential buyers in no time at all.
4. Close the Deal: 7 Days
After receiving confirmation from your buyer, you can now officially start closing the deal. Now, real estate wholesaling relies on short-term funding and compressed timelines, which means you'll have to pay close attention to every part of this process to make sure that nothing goes wrong.
There are two types of contracts in real estate wholesaling. The type of contract you choose should largely depend on your risk tolerance and how fast you want to close the deal:
Assignment Contracts: Find a buyer and sell them the contract without buying the property yourself, so you won't have to put down any of your own money. This entire process can take as long as a week to complete.
Double Close Contracts: Buying the property and immediately selling it off to a buyer will give you bigger profits as the two parties won't know what you bought and sold the property for. This process usually takes longer and can even last a few weeks.
Each type of contract has its own set of advantages and disadvantages so evaluate your situation before picking which one to go with. For instance, assignment contracts may be simpler and quicker but they also mean that both parties will know how much you're making on the deal, which doesn't give you a lot of negotiating power.
On the other hand, double-close contracts may mean more anonymity and privacy, in terms of the profits you'll potentially walk away with. However, the process takes longer, is more complicated, and involves financial risks. With this type of contract, you'll have to pay closing costs two different times—-when you buy the property and when you sell it off.
There isn't a right or wrong type of contract to execute. Rather, the best option will depend on your risk appetite, financial assets, and how much you ultimately want to earn on the sale.
One Month Richer with Real Estate Wholesaling
Real estate wholesaling relies on short-term funding and compressed timelines, which means you'll have to pay close attention to every part of this process so nothing takes too long. Ultimately, your goal is to have strong negotiation skills and the determination to find people looking to purchase the property.
If you can do these things fast and effectively, you'll be reaping significant wholesaling profits within 30 days—we guarantee!
If you want more tips on navigating the world of real estate wholesaling, subscribe to our email newsletter. You can also check out our website, where you'll find the date of our next meeting and an application form to become a member of REIA.