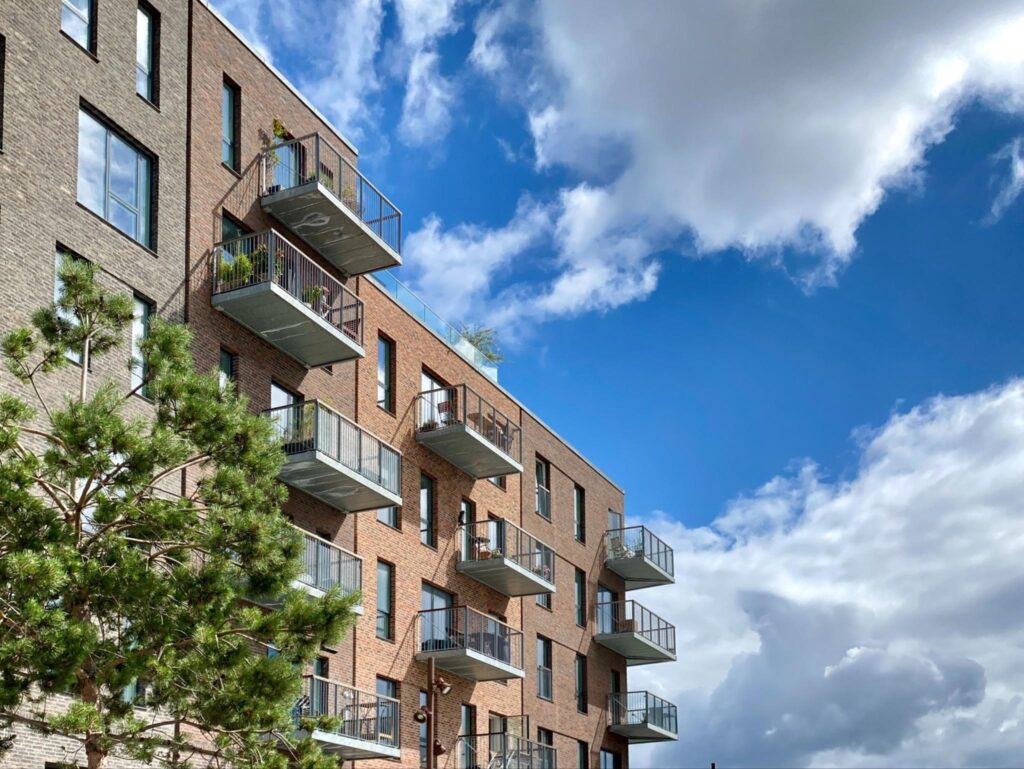 So, you've been flipping single homes and you know the process by heart. Now, you want to take it to the next level—flipping entire apartment buildings. But you don't know where to start.
Flipping apartments is a whole new ball game—it's not just about buying low and selling high, it's about knowing the ins and outs of the market and the property itself and being able to identify areas for improvement that increase the overall value.
Just be aware that flipping apartment buildings usually takes a lot longer than flipping a house—often 1-3 years. Here's the ultimate beginner guide to flipping flats like a pro.
Finding a Good Deal
Finding a good deal on apartments for sale might seem overwhelming, but it doesn't have to be.
To avoid a bad investment, you've got to understand your market, so find a good local expert to help you get to grips with the area, if you're investing somewhere other than your hometown.
Have coffee with a commercial real estate agent to pick their brain about the market, tenant demographics and the demand for apartments in the area by asking questions:
Who's selling apartments and why are they selling them?
Who looks at this area to buy properties?
Are people flipping apartments here? If so, what do their returns look like?
Keep in mind that finding apartment buildings for sale isn't as easy as finding a single-family home by scrolling online listings, because more apartment deals are sold off the market compared to single-family units.
The reason? Typically, apartment owners don't want to put up a for-sale sign, because they don't want to scare the current tenants or they simply don't want other people to know that they're selling.
So, to find apartment buildings for sale, ask a specialized real estate agent, or work on building your own seller's list of multi-family property owners in your target market.
Understanding the Deal: Rent Rolls
When it comes to underwriting a property deal, it's crucial to have a sharp eye and a shrewd mindset. Before you seal a deal, close your eyes and take a deep breath: ensure you've identified potential obstacles, assessed financial risks, and considered market factors, such as rent roll and rates.
Asking about rent rolls helps you understand what's going on in the apartment, like a list of units (including size, number of bedrooms and number of bathrooms), the names of tenants, and monthly rents.
Evaluating the Deal
Evaluating apartment buildings is different from analyzing deals on single-family units. Single-family properties use comps, while apartment buildings use cap rates. This means that the single-family properties are valued by how much the last similar property was sold in the same area.
By using the cap rate formula—which involves considering the purchase price plus operating costs—investors can better understand how much they will earn relative to their total expenditure.
Get the cap rate using this formula:
Cap Rate = Annual Net Operating Income divided by Price or Value
In short, the net operating income of the apartment property plays a big factor in determining its value – not the amount that a comparable building recently sold for.
The good news is you can increase the value of an apartment building just by increasing income or lowering expenses!
Inspecting the Deal
It's not enough that you see the property on screen or paper. You have to go out and actually see the apartment building yourself to find out if there are any differences between the comps and the actual property.
The state of the property will be a big factor during your planning. Get a contractor that can help you understand the costs of renovation before you purchase the property, then factor these into your investment cost.
Once you've had a contractor's inspection, and before you make an offer, get an inspector to thoroughly look at the property to verify its market value.
Setting Up Financing
Now that you've found a promising building to purchase, it's time to talk about financing.
Pro tip: Don't take the first loan offered to you. Instead, look around and find the best loan offer in terms of time and rate. Personally, we prefer a more extended period of time for the loan, since having a low and fixed rate means you'll pay less throughout the duration of the loan.
It's already a lot of work to flip apartments, so lessen the headache by settling the terms of payment terms. At the end of the day, you choose the payment terms that work for you and your situation.
Selling the Property
After all the hard work and effort you've put into the property, it's finally time to sell.
Have a specialized real estate agent get the word out and find potential buyers for you. But don't rely solely on someone else's sales skills – you should always be building active buyers lists of your own, just like you should be building relationships with potential sellers.
You can market your apartment building flips directly to your buyer's list, and even do an off-market deal to avoid additional fees and commissions.
The beauty of flipping apartment buildings is that even if you don't get an offer right away, you can go back to the bank to refinance or hold onto the property a bit to rent it out yourself.
Know the Property to Sell the Property
Flipping apartment buildings can be a bit different from flipping single-family homes, but if it's your first time, these pro tips can help when you're thinking about getting into the venture.
It all starts with planning—finding the right deal and evaluating the property and renovation costs are all important factors to ensure your flipping journey is profitable.
This guide can set you on track to flip an apartment successfully. When you're ready to start your venture, join us as a REIA member for step-by-step support and ensure your long-term success in the industry!