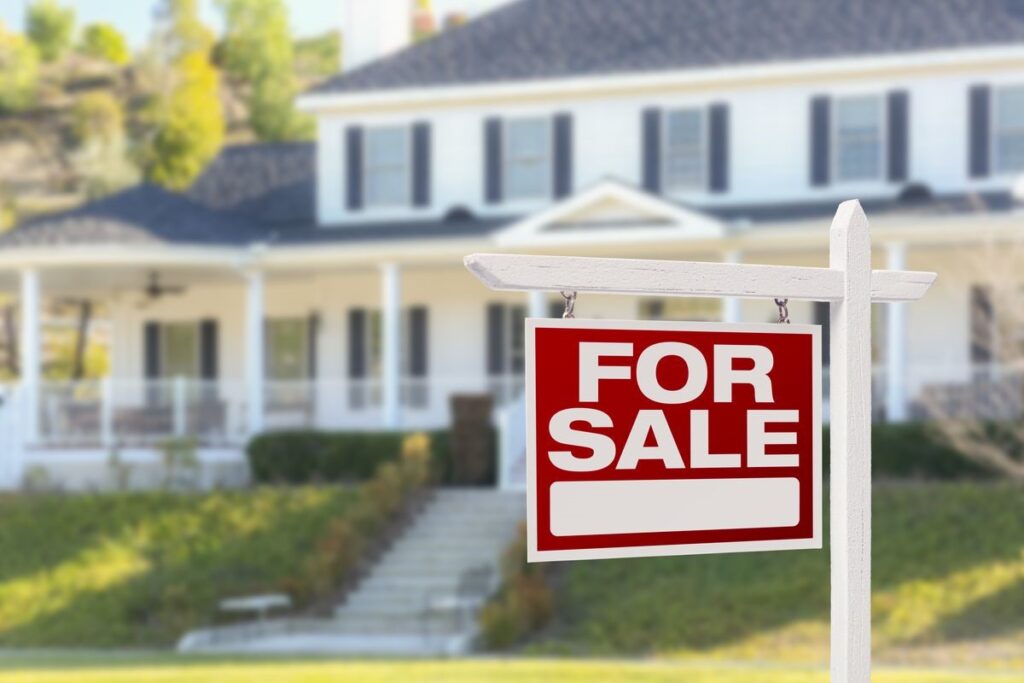 Are you getting ready to flip a house? If so, it's important to make sure the outside looks as good as the inside.
After all, no one wants it to look like a neglected eyesore or it will scare away any potential buyers. And yet, you have to strike a perfect balance because you don't want to spend too much time or money on it either.
In the house flipping industry, time is money—the longer you spend remodeling the property, the less profit you earn. Landscaping tends to eat up a ton of time and effort, which means that if you're investing in long-term lawn care, you're not flipping fast enough.
On average, flippers spend between 5 and 10% of their budget on landscaping. This may not seem like much but you'd be surprised at how much value this brings. In fact, studies have shown that sprucing up the lawn can increase the home's value by as much as 20%.
That's a lot of additional profit for each flip. But this isn't the only reason why you should invest in landscaping. Keep in mind that construction work to renovate other parts of the property will likely mess up the yard, so much so that you might need to redo the entire lawn.
So, let's take a closer look at how you can effectively spruce up the lawn without going over budget.
How to Spruce Up the Lawn Without Breaking the Bank
No flipper wants to dedicate a huge swath of their budget to landscaping. So, here are a few cost-effective tips for you to improve the lawn without going over budget. The goal is to ensure that the home will attract potential buyers—notably, the target market that you want to reach.
1. Remember Your Audience
Before going crazy with your landscaping to-do list… first, consider what your target buyers will want. For example, if you're hoping to sell to an older group of people, then perhaps it would be better to not have a lawn at all since they may not want to regularly maintain it. Young professionals, however, would likely opt for a patio or outdoor deck to entertain their friends, rather than a high-maintenance yard.
But if you're targeting families, then feel free to go level up the landscaping. Chances are, these buyers are prioritizing wide open spaces for their kids and pets to play in. In fact, not having a poorly-maintained lawn may turn them off from seriously considering your property.
Apart from your target buyers, also consider what real estate class the neighborhood, tenant pool, and property belong to. For instance, it won't make sense to create a beautifully-landscaped lawn for a Class C home since an expensive feature to maintain would be the last thing its tenants want.
2. Make the Grass Greener
A well-manicured lawn and tidy garden can go a long way in boosting your property's curb appeal. The grass, in particular, has the most visual impact on guests when they first see the house.
Simply adding either fertilizer or grass seeds can go a long way. In fact, do this the minute you start on the flipping project. That way, the grass will already be fuller, healthier, and much greener by the time you're finished and ready to sell.
As tempting as it is to constantly mow the lawn, it actually puts stress on the grass, especially if you trim off more than 20% at once. So check the cutting height of your lawn mower before turning it on and going to town with it, and ensure that you're not mowing the grass too often.
This shouldn't stop you from regularly pulling out the weeds, though. After all, who wants to see an overgrown lawn?
3. Edge the Lawn
If you want the lawn to appear tidier to potential home buyers, use an edger to trim the grass along its perimeter. Doing this creates a crisp and neat border that will make your property look cleaner and more professional, undoubtedly increasing its curb value.
Edging can also highlight landscaping design elements, which is important if you want to draw a buyer's attention to a particular area of the lawn. It also prevents weeds and turf grass from growing into flower beds, so you no longer have to worry about the aesthetic appeal of your blooms.
4. Don't Forget the Grass Clippings
For many, grass clippings are sent straight to the garbage can. But for flippers, they're heaven-sent. Rather than bagging them after mowing the lawn, leave them where they are. Since they're small and comprised of mostly water, it won't take them long to break down and fertilize your garden.
However, make sure to clean up the grass clippings from your driveway, the sidewalk, and the other hard surfaces surrounding your lawn.
5. Invest in Lawn Repair Mix
You can easily fix bare patches on the lawn with a lawn repair mix, which typically consists of compost, fertilizer, and grass seedlings.
For better results, remove the dead grass and loosen the soil until at least three inches below the ground. This will give the lawn repair mix enough space to grow. Take care not to overwater this spot to prevent the seeds from scattering.
Sprucing Up the Lawn Won't Break Your Budget
As always, the goal is to create a lawn that fits the criteria for selling that particular property to a particular target market. You don't want to spend too much time, effort, and energy on a project that won't pay off. In all flips, the faster you sell it, the more money you'll get to keep, so make sure that your remodeled lawn will help you earn the profits you want.
In this article, we proved that landscaping projects aren't as scary, expensive, or as time-consuming as you think they might be. With just a few easy fixes, you can increase your flipping profits without spending too much time and effort beautifying someone else's lawn.
For more house-flipping tips, reach out to our team of experts at Logical Property Management. We've been serving the Metro Detroit real estate market for more than two decades now, and have everything you need to succeed in the area.