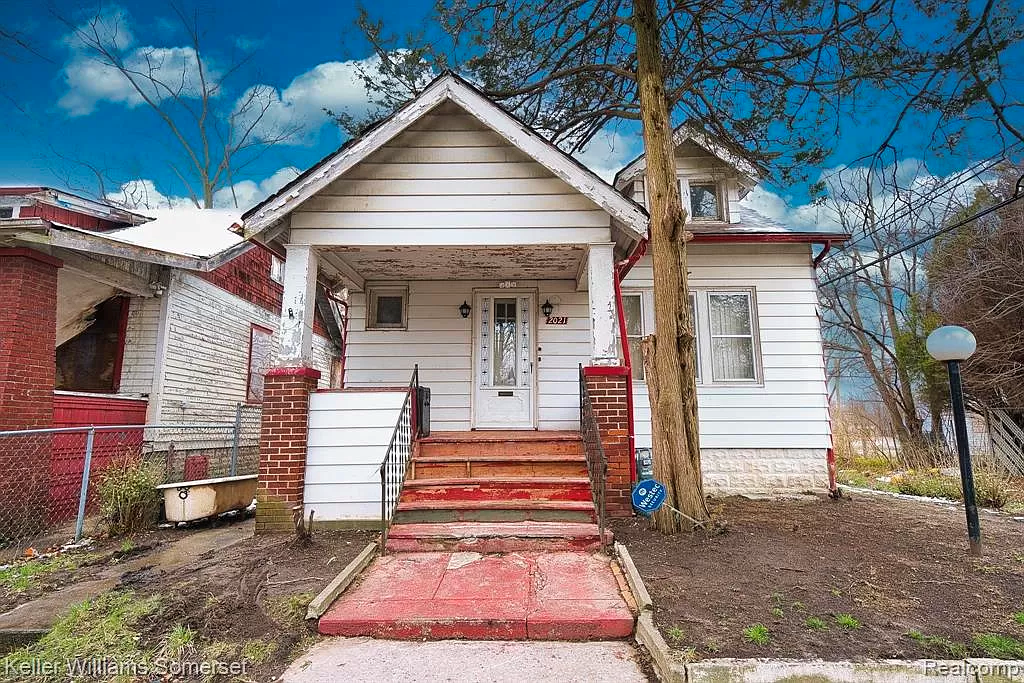 Most house flippers don't have the cash themselves to purchase a property & renovate it outright, so many have to learn how to acquire loans. But if you're new to house flipping, securing financing may seem daunting.
So the question is—where do you start?
We're here to help guide you through the process of financing your first flip. Here are the 4 steps to getting a loan for house flipping, so you know how to get one yourself.
1. Determine How Much to Borrow
The figure differs for every individual and investment. Generally, it'll depend on your current purchasing power, the property's purchase price, and estimated repair costs (ERC). If you're new to house flipping, we recommend you work with a trusted and experienced inspector to have accurate numbers.
Once you know the total amount necessary, decide on what type of loan to get.
2. Decide on the Loan Type
Now, different types of loans are commonly used for financing a flip. However, if you want to play it safe, the most common loans are conventional, hard, and private money loans. Here's the low down on a few different loan types:
Conventional Loans
Conventional loans are usually the best option if you have good credit and can qualify for a traditional mortgage. The interest rates on conventional loans also tend to be lower than other types of loans, making them more affordable in the long run. The only negative is that the property must be in livable condition, which doesn't lead to the best deals.
Hard Money Loans
Hard money loans are typically easier to qualify for than conventional mortgages, but they come with higher interest rates. Hard money lenders will also often require that you have some skin in the game by putting down a higher down payment or using your own personal funds for the renovation.
Private Money Loans
Private money loans are given by private individuals or investors instead of banks or other financial institutions. Because of that, they usually have more flexible lending criteria than traditional lenders, making them a good option for borrowers with less-than-perfect credit. However, they take higher interest rates and fees.
3. Shop Around for Lenders
Once you've decided which type of loan is best for your financial situation, it's time to look for lenders. You can find lenders online, through a local chamber of commerce, or by talking to other flippers in your area.
When you're comparing different lenders, pay attention to the interest rate and fees associated with each loan. You'll also want to ensure that you're comfortable with the repayment terms. Some loans may have prepayment penalties which means you'll owe a fee if you pay off your loan early.
4. Apply for the Loan
Finally, you've found a few lenders that you're interested in working with; it's time to start the application process. The first step is to fill out a loan application. You'll need to provide information about your financial history, as well as the details of the property you're planning to flip.
After you've submitted your loan application, the lender will review your information and decide whether to approve your loan. If your loan is approved, you'll be given a loan estimate that outlines the terms of your loan, including the interest rate, monthly payment, and repayment schedule.
Take your time reviewing all options, sift through the best ones, and accept the one that gives you the best terms. Don't accept loans haphazardly, or you'll dig a financial hole before you even start flipping.
Expand Your Purchasing Power with Flipping Loans
You're now ready to shop around for the best deal on financing your next flip!
As you can see, using a loan is much better than using cash, as it increases your flipping power. Even if you're a seasoned flipper and have a ton of cash on hand, you still want to increase your deal flow as much as possible to flip more properties. Loans allow you to work on bigger and better projects—even multiple projects at once—without tying your own cash in them.
And if you need more help, don't hesitate to join as a member of REIA today and attend our upcoming meeting. You can also sign up for our newsletter so you never miss any important tips to become a successful house flipper.