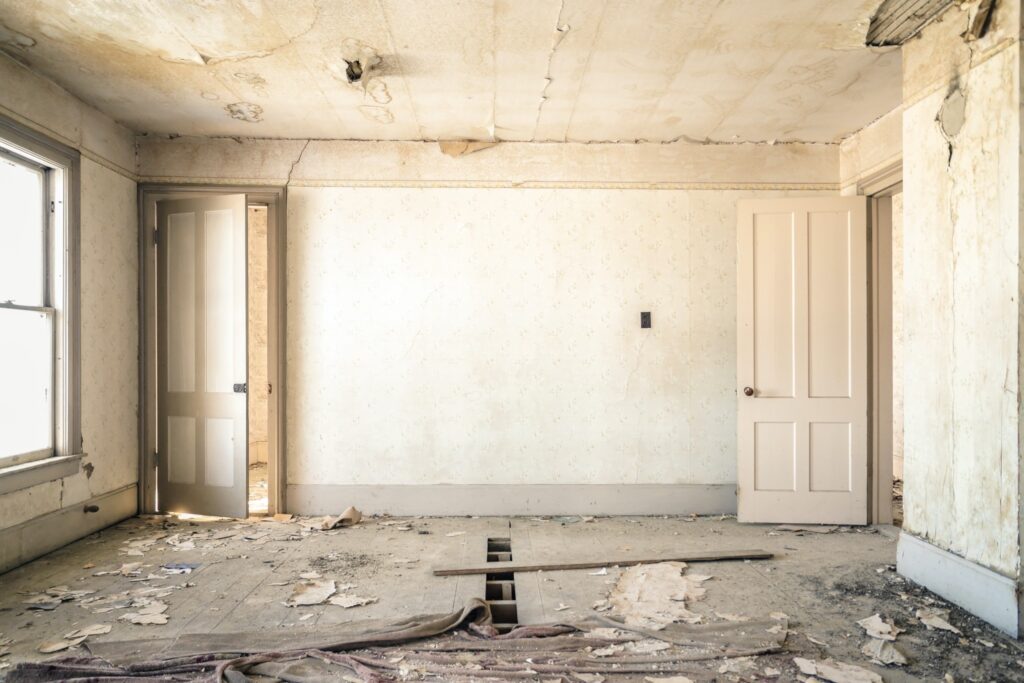 House flipping is all the rage right now. We all love them, whether we're expanding our house-flipping portfolio or watching home renovations for fun. There's nothing quite like seeing a run-down house turn into a beautiful home.
If you're looking for some inspiration, here are a few of the best house-flipping shows of all time. You might even pick up a few pro tips that you can use in your house-flipping projects down the road.
#1 – Holmes Family Rescue
Does the name Holmes sound a bit familiar to you? You might have heard about Mike Holmes from Holmes on Homes. Holmes Family Rescue is a new show that now includes Mike's son and daughter.
A Canadian series that debuted in 2021, it follows dissatisfied homeowners whose properties were ruined by low-quality construction.
Luckily, they're saved by Mike Holmes, a general contractor, along with his 2 kids, who are home renovation experts, Michael Holmes, Jr. and Sherry Holmes. As a family, they show empathy and commit to their mission, "Make it right."
If you're not a big fan of the glamorized version of house flipping, then Holmes Family Rescue is the show for you. This show is a great option if you want to learn more about repairs and renovations.
In each episode, Mike, Michael, and Sherry show the substandard work done on the property and explain in detail how they should have been executed correctly. They also talk with the homeowners, asking them to describe their experience with the original contractor and how it affected the way they live now.
Holmes Family Rescue currently has 1 season and is renewed to have another season and will premier in the spring of this year.
Watch Holmes Family Rescue on HGTV.
#2 – Stay Here
Streaming giant, Netflix, is also riding the house-flipping trend with Stay Here.
In this reality show, you follow along with interior designer Genevieve Gorder and real estate broker Peter Lorimer. In each episode, the duo gives serious TLC to a short-term rental home, transforming it into a moneymaker for its owner.
One of the best things about the show is that it features unique vacation rentals, including a houseboat in Seattle, a firehouse in Washington, and a brownstone in Brooklyn.
Apart from remodeling these, Genevieve and Peter also provide viewers with updates on real estate industry trends, as well as advice about finding success in this line of business.
Currently, there's only 1 season. Although, fingers crossed because there are rumors that season 2 will be released in August of 2024.
Watch Stay Here on Netflix.
#3 – Home Town
If you're interested in learning what it takes to remodel historic properties, then Home Town is the house-flipping show for you.
It features Ben and Erin Napier, a husband-and-wife team restoring beautiful Southern homes in Mississippi using up-cycled materials to retain the property's old rustic charm.
The couple is known for infusing their clients' characters into the homes they remodel.
For example, one episode featured a local restaurant owner looking to settle into a cozy cottage with her grandmother. They ended up with a custom-built rolling kitchen island and a handmade raised garden bed. Both of which were inspired by their personalities.
If Home Town leaves you wanting more, I have some good news for you. They also have a spinoff called Home Town Kickstart.
Watch Home Town on HGTV and Home Town Kickstart on HGTV.
#4 – Designed to Sell
Want awesome tips and tricks that will help make your properties sell?
Sit back and tune in to Designed to Sell, a show where each 30-minute episode features a home that has sat unsold on the market for a long time. Real estate experts and general contractors are then given $2,000 to renovate the property to the best of their abilities.
Because of this limited budget, this show is perfect for flippers who want creative design ideas while getting the most bang for their buck.
It also highlights the country's most cutthroat real estate markets—Los Angeles, Chicago, Atlanta, and Washington, D.C. Unfortunately, Designed to Sell ended; although, there's still a backlog of episodes to enjoy.
Watch Designed to Sell on HGTV.
#5 The Flipping El Moussas
You might know Tarek El Moussa from Flip or Flop. Unfortunately, Tarek and his past partner have broken up and gone their separate ways. Although Flip or Flop is still a must-watch if you haven't seen it, we're moving forward to the next reiteration of the popular program.
Tarek is now married to Heather Rae, a famous real estate agent from the Netflix series Selling Sunset. Together, they're a power couple who are experts in their own fields. They're unstoppable with Tarek's experience in flipping homes and Heather's eye for high-end real estate.
In the first episode, Tarek and Heather take on their first project together. It's not an easy ride because there are already some issues with the odd floor plan and uneven floors. But, are their combined knowledge and work experiences enough to conquer this issue?
This show is so new that it just aired this year. Follow along their journey as they expand their business (and family) together.
Watch The Flipping El Moussas on HGTV.
What Else is on Your Watch List?
House flippers need to stay updated with the real estate market to earn profits and with the current design, and trends to create appealing homes. And there's no better inspiration than the hit shows we've listed above. We're sure there's at least one series for you—whether your niche is in historical homes, vacation rentals, or luxury properties.
What other house-flipping shows have you enjoyed? Is there anything on your watch list that we didn't include here? Let us know in the comments—we'd love to hear from you!
And become a member today to join our upcoming meetings and receive our newsletter. You'll get insider knowledge and learn from experienced flippers in the industry just by being a part of our group.