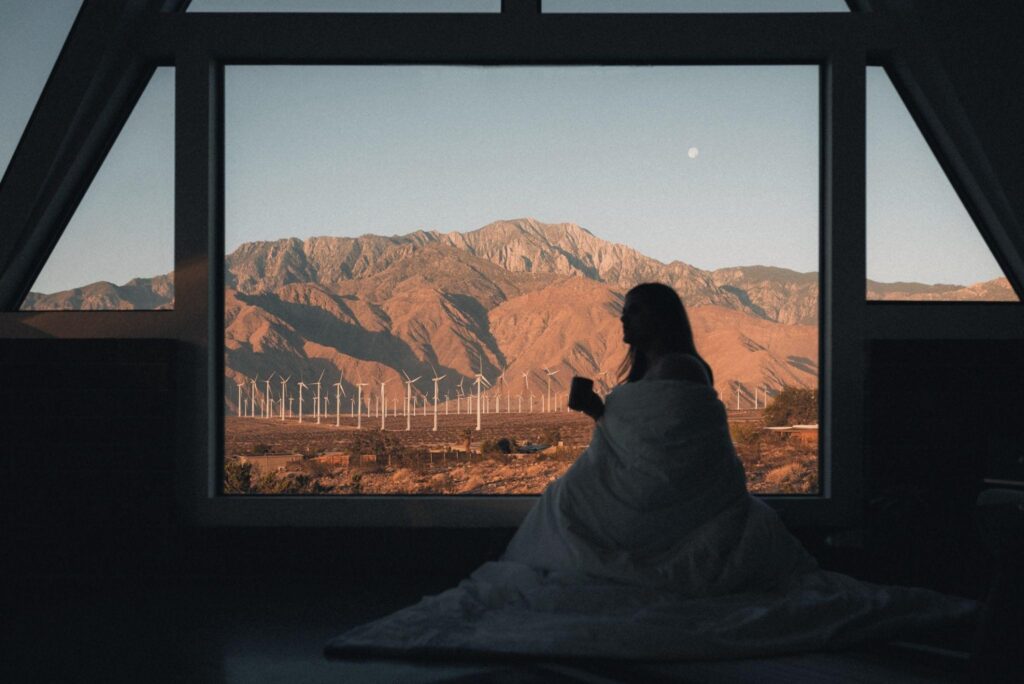 As of 2023, there are more than 4 million Airbnb hosts worldwide and more than 6 million active listings on the website. Airbnb covers over 100,000 cities in the world, where 150 million users have booked over 1 billion stays on the platform.
With how much money the short-term rental (STR) industry is currently making, it's no wonder that it's a highly competitive market.
If you plan to enter the STR industry, you need to have a strategy to stand out. STRs are a dime-a-dozen in most tourist traps and high-traffic areas. If you don't have a well-thought-out plan, you'll end up with higher vacancy rates and high turnover—resulting in less cash in your pocket.
To help you set up the STR of your dreams, we've listed out all the steps you need to take and some extra videos to watch to learn more. Let's get started!
Step 1: Manage Your Finances
Before anything, you need to get your finances in order. And unless you're planning to buy a property out-of-your-pocket, you're going to need financing.
Ideally, you're going to want to have a credit score of at least 620 to qualify for a property loan with reasonable terms. With your credit score in order and your loan secured, you can move on to the next step of the process.
For more detailed info, check out this video: Financing For Rental Properties 2020
Step 2: Find Your Location
With your finances secured, you can now start scouting for a location.
Above your property, location is the most important factor that determines success. Establishing an STR in a guaranteed market can reap good rewards. Take, for example, Lansing, Michigan, which is one of the top locations for STRs:
Average Property Price: $102,100
Average STR monthly income: $2,678 (the average STR host earns $924 monthly)
Average Cash-on-Cash Returns: 11% (you want to target between 8-12%)
Average Occupancy Rate: 64% (which is above the US average of 44%)
As with any big purchase, you want to have as much information about the area you intend to invest in. You can use tools like Mashvisor to find out these details.
For more detailed information on finding the best places, check out this video: Where to Airbnb – How to find the Best Airbnb Cities in 2021
Step 3: Learn the Laws on STRs
Depending on the area of your choice, local laws might have restrictions in place for STRs.
Take Detroit, MI, as an example. Currently, the local government is looking to heighten restrictions on STRs, but the federal government is against the proposition.
Now I know what you're thinking: What about being unique? You want your STR to stand out of competition to attract more guests, but there are limitations to how "unique" you can be. You can offer cool features like workout equipment or an air fryer in your property, but you can't go against local regulations, like establishing your STR in residential areas or near airports or highways.
Learn the laws on STRs in your area, and work with them instead of against them.
For reference: Michigan Abolishes Local Laws That Limit Short Term Rentals
Step 4: Buying Your Property
Now that you know the location and you have studied the laws, it's time to look for your investment property. You can use the MLS to look up properties within your price range and ideal size. You can also look through sites like Zillow or Redfin to scout for properties.
You can also choose to work with wholesalers if you're willing to go through the process of heavy renovations.
Another option available for you is to rent a property that you can turn into an STR. You'll work with a landlord that's willing to sublease their property. After coming to terms with the landlord, you can use their property as an STR.
Check out 7:03 to 8:43 of this video for more info: How To Buy Your First Airbnb Property | Beginner's Guide
Step 5: Redecorate Your Property
It's highly unlikely that the property you just bought is great for an STR right out of the box. So, you're going to need to make some adjustments to attract tenants.
A good tip would be to paint rooms a neutral color. You want to appeal to the biggest audience possible, and to do that, your property has to give off a homey feel. Neutral colors can help achieve this. Another way to accomplish this is by fixing the property lighting. No one enjoys harsh lights, so setting up dimmer switches for lights can be a way to set mood lighting.
These are just some general tips for redecorating your property; feel free to give your personal touch.
Take a look at this video to see how to revamp your STR: Airbnb Hosting: 4 Interior Design Tips to Make Your Airbnb Standout! 🔥(2018)
Step 6: List Your Property on STR Sites
Now it's time to list your property.
But before you do that, you need to take care of some things first. First‌, you can use Mashvisor again—or similar tools—to run comps on similar STR prices  within a one-mile area. You need to keep your rates within a reasonable margin of your competition.
The next step is to take attractive pictures of your property. For example, use paintings or artwork as background pieces to a listing photo. Also, make sure to thoroughly clean rooms when taking photos. Dust can make or break a tenant's decision to book.
Lastly, highlight your STR's amenities. A 2019 survey showed that a deciding factor for bookings is amenity availability; 74% of people are more likely to book your STR if it has Wi-Fi.
Once you have accomplished these 3 things, you can list your STR.
We recommend watching this video for more tips: How to make an airbnb listing LIKE A PRO (step-by-step tutorial)
Use this Guide to Navigate the Waters of the STR Market
Investing in STRs can be a scary prospect. You're up against a lot of competition, and it might be challenging to stand out. With no guidance, it can be daunting to invest in the market.
But, with our online syllabus, you don't need to worry. If you follow our guide, you won't find yourself lost. We will guide you through every step of investing in an STR.
Do you have any expert advice for STR management? Let us know below!