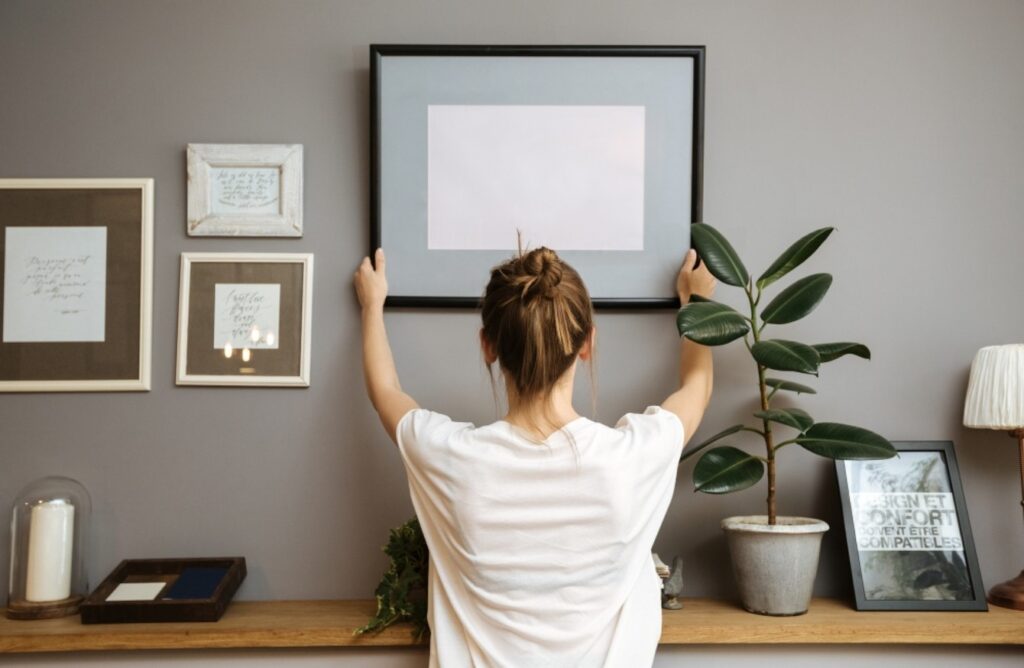 The rental industry isn't always rainbows and butterflies. Political, economic, and health climates all take their toll. And as any STR (short-term rental) owner knows, the competitive landscape combined with the realities of the off-peak season can leave you—how shall we put it?—stressed out about your listing.
So we've analyzed a company that's consistently keptits name in the game, rain or shine. To this day, Airbnb has maintained over 4 million hosts and over 6 million active listings worldwide.
A good chunk of their success is hidden in the details—like the throw rug, wall art, and silverware. Looks aren't everything, but in this industry, it's certainly something to put you ahead of competition.
We've gathered the latest decor trends to enhance your property's appearance without sacrificing comfort and functionality. Incorporating any of the following ideas into your short-term rental property will keep your reservation book filled and protect your cash flow through the ebb and flow of the local market.
Top Decor Trends for Short-Term Rentals
From subdued neutrals to bold statements, these are the top decor trends for 2023 that will encourage guests to book with you. Whether you're looking to overhaul your entire space or just give it a little sprucing up, use this guide to get inspired and create a rental that'll smackdown competition.
1. Over-the-Top Textured Accents
Texture. It's the interior design style people are into nowadays.
Besides exuding fun and playful vibes, textured accents bring a welcoming surprise to the space. You don't have to invest in big statement pieces—a tufted rug or simple ribbed vase is enough to give an exciting twist to a generic-looking space.
Interior designer Joshua Smith predicts textural design trends this year to add "architectural interest while injecting an earthy texture" and to texturize natural light splashing with cloth details. He mentions specific designs like tongue and groove-boarded ceilings and light-filtering curtains.
2. The Maximalist–Minimalist Sweet Spot
There's the maximalist design, wherein the decors are overdone and overwhelming. Then there's the minimalist design, which means "the less, the better". Which one should you lean toward?
All-out minimalism has the tendency to be blah and boring for short-term rentals, so designers this year recommend finding the sweet spot between maximalist and minimalist to create the perfect cozy rental. For example, look for ways to integrate fleece, knit blankets, and candles without going overboard.
3. Nostalgic Design Elements
If the pandemic gave you a hankering for the good old' days, then you're in luck because the 1980s are back! Design elements that were once popular are making a comeback this year, including disco-inspired and psychedelic decor. Millennials and members of Gen Z are embracing this trend, even showing off their whimsical pieces on social media.
Renowned interior designer Kellie Burke recommends coordinating vintage treasures with fabric rugs and wall coverings. "The '80s are calling: they want their mauve gray geometrics back in fashion!" she says.
Even if completely retrofitting your rental unit isn't your thing, don't shy away from incorporating a few design elements to ode the decade. You'll be surprised how many people find bold colors and patterns "modern" and appealing in this day and age.
4. Curved Furniture Pieces
This year, expect to see a lot of rounded furniture—chairs with curved backs, ottomans, and sofas with sloped arms. According to interior design experts, this unique design element creates a soft and feminine vibe, making it a go-to option if you want your space to exude a homey atmosphere.
"Furnishings of white oak with curves bring a fresh and soft wavy feeling," recommends boutique lifestyle design firm Michelle Harrison Design. "From curved corners within walls and cabinets to curved backs of sofas, dining chairs, and arched cabinets, the angular line of furnishing is softening."
Stray from straight lines and edges and consider curves to take your rental property design to the next level. "Things like rounded furniture allow for a different, bold style without looking garish or unsightly," Diesel shared to Insider.
Following this design trend doesn't mean investing in big pieces of furniture—rather, go for curved accent pieces, such as figurines and flower vases. Every small thing counts!
5. Unique Thrifts That Tell a Story
"Out with the old and in with the new," they say—but we say "out with that adage." Thrifting furniture and art pieces can give your rental place a special touch that stands out from the rest of the market. One-of-a-kind thrifted pieces add character to your space and even tell a story. Add to that, thrifting is better for the environment, and the cheaper price tags are more respectful of your pocket.
"A trend that will continue to grow is buying used, vintage, or antique furniture," recommends Insider Interior Designer Jen Dallas. "It is an amazing way to add character to your home and so much better for the environment when we do."
But be careful! Going all vintage can turn your property into a thrift store—which leads us to our next and last tip for you: mix and match.
6. Mix and Match
Enough with the furniture sets. Those get outdated quickly. Instead, mix and match your furniture.
You can personalize your rental space and add charm and character by carefully choosing pieces that complement each other. Get creative by mixing and matching new and old pieces. You don't have to worry about things looking the same, but try to create a cohesive balance of multiple styles.
Don't be afraid to have fun with it or even show your personality through these pieces!
Increase Your Property's Appeal with Decor
Most landlords are tempted to save money on decorating their rental properties by doing the bare minimum. But ignoring the details won't attract guests or help you stand out from the competition—you'll only lose out on long-term investment gains.
So spend a couple of dollars on your property's decor this year. You'll give yourself the opportunity to earn thousands in increased bookings, earning back your expenses in a jiffy.
Join as a member of REIA today and attend our upcoming meeting if you're ready to learn more, and sign up for our newsletter so you never miss any important tips to become a successful house flipper!