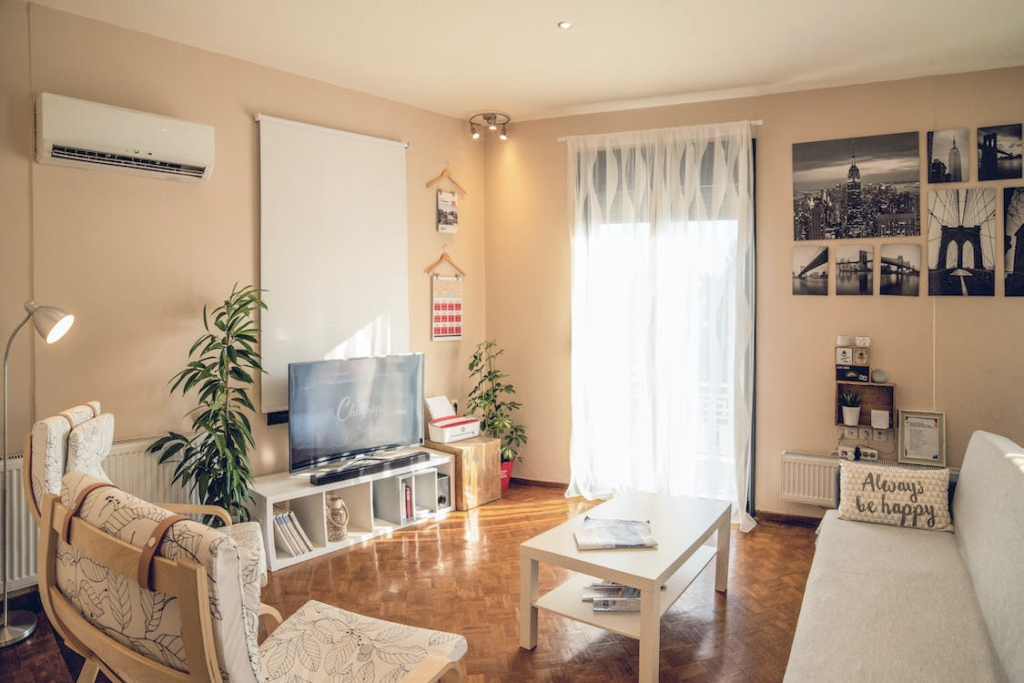 As the months of uncertainty go on, one thing that keeps Airbnb owners up at night is the potential for a looming recession. And it's not a questionable concern, especially when Americans have been constantly told since mid-2022 that a recession is just around the corner.
In fact, as of May 2023, the New York Fed recession probability indicator suggests a 68.2% chance of a recession happening in the US in the next 12 months—the highest reading in over four decades. That in itself is already a great reason for distress.
So, before you frantically search for a panic room, let's navigate how you can best leverage your property investments and make them recession-proof.
Airbnb in a Recession
During a recession, it's common for travel patterns to shift as people adjust their spending habits. While luxury travel may experience a decline, the short-term rental industry, including Airbnb, has shown some resilience in previous economic downturns. For example:
In the travel industry's post-2020 recovery, big hotel chains, like Hilton, only started to see positive earnings in the fourth quarter, with revenue per room increasing by 60.4% from the previous year—still nowhere near pre-pandemic levels. In contrast, Airbnb exceeded pre-pandemic sales with a fourth-quarter revenue of $1.5 billion, a 38% increase from the same period in 2019.
A report by Airbnb showed that long-term stays of 28 days or more have become more popular as it doubled in the first quarter of 2022 compared to the same period of 2019. The reason cited was growing work flexibility and the rise of remote working.
While short-term rentals may demonstrate relative resilience during recessions, market dynamics can vary based on location, local regulations, and individual property factors.
For instance, short-term rental investors must be informed about the local market during an economic downturn, because some travel destinations may experience an unwelcome shock from traveler elasticity.
How to Recession-Proof Your Airbnb
If your property is in a tourism destination, you will likely stay profitable during an economic downturn. But, if you're located in an area saturated with STRs and limited tourism attractions, staycationers are spoilt for choice—making staying afloat challenging.
But worry not. You're not alone. After all, no company or industry is 100% safe from an economic recession.
Here are five ways you can navigate a recession:
1. Accept Medium and Longer-Term Guests
Think about embracing monthly and extended stays to maintain high occupancy and a steady flow of income. Doing so prevents you from keeping your calendar empty for days and keeping your property consistently booked.
Plus, you can encourage more guests to book longer stays if you offer a discount on monthly bookings—it's always good to strive for customer retention.
2. Offer Flexible Pricing Options
In an economic recession, you have to factor in that demand might become more price-sensitive, and competition within the short-term rental market could intensify. Often, most property owners will bring prices down, and you can also do that and see if it brings you good results. If not, you can do the exact opposite by charging higher than your local competition. A bit ironic, but this capitalizes on the concept of "perceived value."
You have to let your customers recognize your property's value so they'll be more willing to pay your asking price. On top of exceptional property and service, you can add a few more amenities, like:
Bikes or scooters if your property is in the suburbs
Dog-walking services for pet-friendly places
Fast and reliable wifi to attract co-working
Just to name a few.
3. Focus on Exceptional Guest Experiences
Delight your guests with experiences they'll remember. As we mentioned earlier, adding amenities that guests want will help you capture more customers. According to Airbnb, most travelers say amenities are their top priority for a great trip—which is more crucial if you want guests to stay longer.
So, pay attention to interior design & cleanliness, provide essential amenities, and add thoughtful touches that make your guests feel special. Word-of-mouth and positive reviews are priceless. In fact, 88% of consumers trust online reviews as much as personal recommendations.
4. Build Relationships with Local Businesses
Form alliances like the Avengers!
Partner with local attractions, restaurants, and shops to offer exclusive deals to your guests. This will enhance your customers' experience and strengthen your ties within the community.
Remember, collaboration is vital in tough times.
5. Leverage the Power of Social Media
Maximize the power of social media to boost your property's visibility, engage with potential guests, and drive bookings. Here are three ways social media can help you recession-proof your Airbnb:
Showcase your property: Use platforms like Instagram, Facebook, and Pinterest to visually highlight your Airbnb property's unique aspects. Share high-quality photos and videos that show your amenities, decor, and local attractions to entice potential guests.
Engage with followers: Respond promptly to comments, messages, and inquiries on your social media platforms. Engage in conversations, provide helpful information, and address potential guests' concerns. Active engagement builds trust and shows your commitment to providing an exceptional guest experience.
Provide local insights: Share tips, recommendations, and insights about your location. Be a valuable resource for travelers and staycationers by sharing information about local attractions, events, restaurants, and hidden gems that potential guests might appreciate. Position yourself as a trusted source of local knowledge and build customer relationships to get repeat bookings.
Thriving Beyond A Recession
No one can predict the future with certainty, but historical data and trends indicate that the short-term rental industry, including Airbnb, has shown resilience during previous recessions. As travelers seek cost-effective options and prioritize domestic leisure travel, STRs offer an attractive alternative.
However, staying informed, monitoring market conditions, and adjusting your approach to cater to evolving guest demands is vital to stay afloat.
Remember, it's crucial to remain prepared and proactive to navigate any economic climate successfully. So, keep a positive mindset and adapt your Airbnb business to thrive even during challenging times.
Join a REIA of Oakland meeting for more tips on managing your property investments.