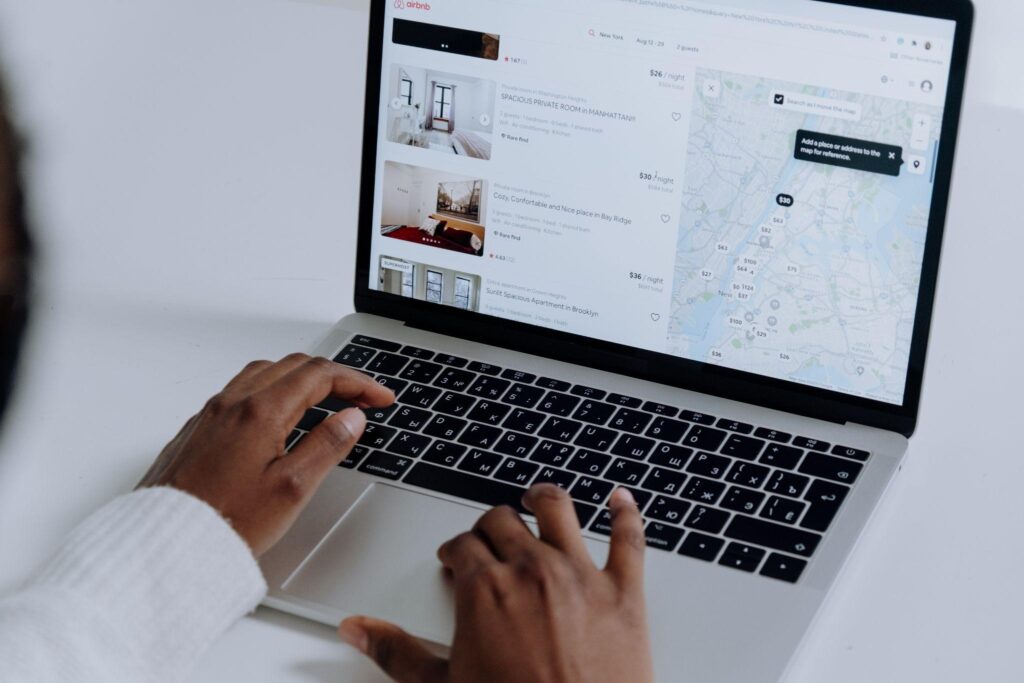 In recent years, short-term rentals (STR) like Airbnb have become a popular choice for travelers. What began as a small start-up has turned into a global phenomenon, with millions of people booking rooms on the platform—especially after the COVID-19 pandemic, where everybody avoided hotels.
But what exactly are people looking for when it comes to their Airbnb accommodations? Just because travelers are back doesn't mean it's the same as pre-pandemic times. You need to know what's trending and if people are after something luxurious or more relaxed and homey experiences.
Knowing that is crucial because it will help you create an Airbnb that guests will want to revisit repeatedly, decreasing your vacancy rate and ensuring that profits keep coming in. So let's take a look!
6 Trends That'll Make You the Ultimate Airbnb Host in 2023
Here are six trends to boost your bottom-line profits and increase your occupancy rate. If you're an Airbnb host or an STR owner, make sure your rental has all the amenities guests are looking for to stand out.
1. Business Travelers Are Back: Make the Space Work-Friendly
Given the COVID-19 pandemic, the business travel industry took a big hit and left it uncertain. Luckily, things are opening up, and business travels are expected to increase this 2023. There's also anticipation for an increase in business travel spending. This increase means you could receive an influx of professional guests hoping to find comfortable workspaces.
So consider offering amenities that business travelers appreciate, such as multiple plugs and ports for easy charging, fast Wi-Fi, and a spacious desk. You might also want to include a safe where they can store their valuables—anything to make the space feel like a work-home hybrid spot.
2. Travel Is 24/7: Don't Force Guests to Stick to a Strict Schedule
People travel around the clock and frequently encounter unexpected situations along the way, so make your check-in time flexible. They can't control what life may throw at them, so they'll surely appreciate it if their accommodations can flex along with them.
For instance, suppose a guest's flight was due to arrive at 9 p.m., but because of aircraft maintenance, they were delayed by two hours. If you listed your Airbnb check-in time as until 10 p.m. with no exceptions, then you're making everyone's lives difficult—especially given that 20% of US flights at airports saw delays last year.
So put up a lockbox so that guests can self-check in. Offering options make your listing more appealing to those trying to limit contact with others and increases convenience and safety for all parties.
3. First Impressions Matter: What Will Guests Think?
What will your guests think when they walk through your short-term rental door? Will they notice the badly-lit hallway with peeling paint and crooked frames or the cozy space that feels like a home away from home?
Guests likely won't spend much time in the entrance area, but this serves as their first impression of your property—don't miss the chance to wow them right from the start.
Some Airbnb hosts repaint their front door every season, while others opt for more sophisticated features, such as outdoor lights with motion detectors. The goal is to ensure that the "wow factor" is there when the guests arrive, and that the feeling will stay with them throughout their stay.
4. Hotels Aren't Cool: Turn Your Airbnb Into a Home
People book an Airbnb because they want to feel right at home, as some studies have found. Even when exploring places they've never been to before, guests wish for a quiet space to relax. So, to make their stay homey and enjoyable, consider providing these amenities:
Toiletries (e.g., shampoo and conditioner)
Bath towels and fresh linens
Local snacks and drinks (including drinking water)
Simple office supplies
Don't forget coffee & tea!
Additionally, you can invest in a Smart TV so they can stream their favorite films and shows, similar to how they probably spend their extra time at home. Moreover, you can go the extra mile and provide a local guidebook to help them explore the area, especially if you get many out-of-town travelers.
5. Minibars Are Useless: Stock the Kitchen with Essentials
Like most travelers, Airbnb guests will most likely order delivery or grab some take-out for their meals. But one advantage that most short-term rental properties have over hotels is a fully working kitchen, where guests can opt to cook as they do at home.
Of course, they won't expect your property to have cupboards filled with fresh groceries and a refrigerator stocked with milk and cheese. But there are certain things they hope they won't have to buy, such as cooking utensils (e.g., pots and pans) and pantry basics (e.g., salt, pepper, sugar, and cooking oil).
Providing a kitchen with all the essentials ensures that your guests have a positive experience in your Airbnb, where they get the comforts of a home beyond that of a hotel room.
6. More Than a Place to Stay: Offer an Experience
You can offer more than a place to stay by offering an experience, too. Add value to your listing and leave your guests with a special memory by sharing a talent or passion of your own. You might decorate with a collection you've built over the years or paint the home like your bright, Latin American childhood house.
Integrate activities into your rental house by focusing on one of the 3 categories of Airbnb Experience: culture & history, food, or nature & outdoor. For example, you might focus the vibe of your rental on how to cook like a local, guided hike, or yoga. Whatever activity you choose to focus your style on, ensure its hands-on. Airbnb also has rules for these experiences to be approved, so don't forget to check them out.
Leaving your guests with a lasting memory (not just that they booked a place to sleep) makes them more likely to recommend and return, which means a chance to earn more cash.
Give Guests Their Dream Airbnb Stay
Airbnb isn't going anywhere. And with the travel industry starting to return to its pre-pandemic levels, you'll likely see more and more guests booking your property. Ensure it has everything they're dreaming of—whether that's a homey space or world-class amenities—so your rental property investment is always booked. The more you offer, the more they'll return!
Looking for someone to handle your Airbnb property? Our team of expert property managers are here to help you out. With more than two decades of experience, they'll take your listing to the next level.
Get in touch with us today to find your perfect partner.