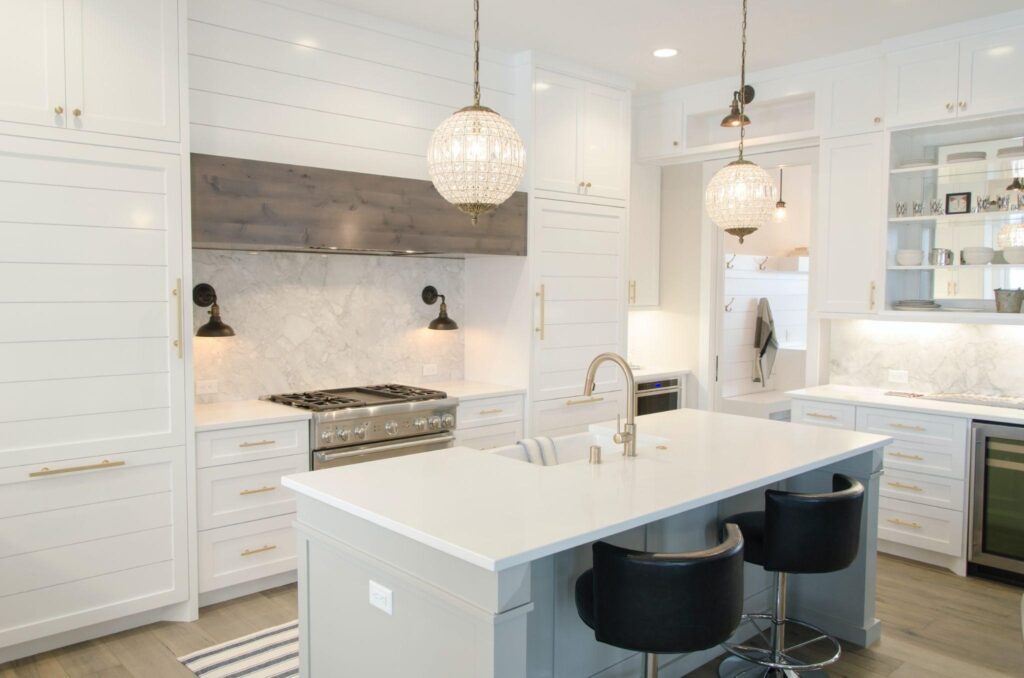 During the height of the pandemic, the real estate market took a big hit. Large markets like New York felt a significant decline in pending house sales, with a hefty 58% decrease. And in our case, the City of Detroit took an even more severe hit, losing 74% of pending sales.
However, when stimulus packages started rolling in during the latter half of 2020, housing sales came back with a caveat. For example, list prices spiked 27% due to the revived increase in demand. This is bad news for house flippers, as finding good deals is significantly more challenging.
Still, with the pandemic in the rearview mirror, it's time to look at how the real estate market is shaping up in 2023. And more importantly, is it a good time to build your home-flipping portfolio this year?
Real Estate Trends for the City of Detroit, MI
To try and curb inflation, the federal reserve is looking to increase interest rates across the board.
Just this February, interest rates are up and are expected to keep rising in 2023. That being said, inflation is still going strong. We're looking at incremental interest rate increases throughout the year.
This results in a more challenging time for house flippers to get financing for their flipping project. To give you an idea of how the real estate market looks in the city, here are some trends we've observed:
Days on the Market: On average, properties stayed on the market for 36 days as of November 2022. It's an improvement from the earlier half of last year's average of 44 days on the market. Flippers might have an easier time selling their flips because buyers are more willing to buy.
Average Home Price: Compared to June 2021, home prices increased by 38.3%, from $72,500 to $100,205. The increase means house flippers like you might see lower returns on investment because buying a house requires more capital.
Average Sale Price: The average sale price of a Detroit property is identical to its average home price and set a new record by surpassing the $100,000 at $100,250—an increase of 38.3%. This isn't necessarily bad news, as you might earn a bigger profit when you sell your flip.
Number of Listings: The number of listings increased from 2021 to 2022 by 38.9%, going from $1,983 to $1,428. This figure means that you're off to a good start, as there are more houses on the market that you can list as options.
Total Sales (Unit): The total sales took a hit in 2022, by -10.1%, from $424 to $383. Your flipping projects might fall through because fewer people are buying, so you need to prepare a good exit strategy , just in case.
List Price: In January of this year, the year-over-year home prices were at an increase of 6.7%, and the average listing home price was $80,000.
Despite the climbing interest rates, the Detroit real estate market continues to climb in price, and the economic outlook in the City of Detroit is shaping up to be moderately positive this 2023.
Of course, we'll have to wait and see if the interest rate hike will affect the situation, but it seems like 2023 is still a great year for you to potentially expand and earn from your flipping projects—as long as they make sense for your budget and risk appetite.
Flippers should Approach the City of Detroit Market with Cautious Optimism in 2023
Despite society moving on from the issues we faced during the pandemic, real estate prices continue to skyrocket. Sure, there's pressure for the federal reserve to implement schemes to ease inflation, but various other factors also affect the housing market.
Regardless of what happens, the City of Detroit is still one of the most affordable areas, with its median sale price of $100,205, which is around 4x lower than the US median sale price of $405,900.
You'll continue to find hidden gems in the famed Detroit real estate market to continue building your portfolio. Just be careful and get into projects that are guaranteed success, which you can do by joining as a REIA member, signing up for our newsletter, and meeting other investors in our upcoming meeting.
Leave a comment below if you have any other thoughts about the forecast for 2023!