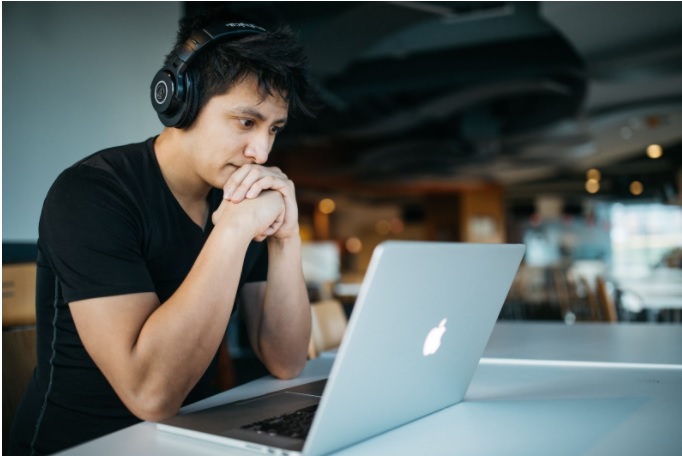 House flipping is a highly competitive business that is only growing more cut-throat. With how much competition flippers have to deal with, how do you stand out and become successful?
The best way to gain a competitive edge is to educate yourself. You need to be constantly updated on the best house flipping practices and techniques to one-up your rivals.
Reading a book is a great way to learn the tools of the trade from professional real estate brokers. But, in this day and age, instead of learning from books or blogs, listening to a podcast is a better use of your time. You can listen to a podcast and learn the latest trends of the real estate market while working on your portfolio, cooking dinner, or driving to your next showing!
Here are some of the 5 best podcasts for some house flipping tips.
The 5 Best House Flipping Podcasts to Listen to
So, you've decided to look up some podcasts to expand your house flipping know-how, but do you find the best podcasts that can teach you the best practices of house flipping? To get you the latest developments in the real estate business, we made a list of the top 5 real estate podcasts that can help you become a successful house flipper.
1. 7 Figure Flipping with Bill Allen
In this podcast, Bill Allen shares how he and his team make 200 flips and wholesale deals per year. With 7 Figure Flipping, you'll learn the tools of the trade from house flipping professionals, as the podcast regularly deals with the current trends of the real estate market.
Take, for example, in his recent episodes, "How Jesse Trujillo Flipped 60 Houses during COVID," where Jesse divulges his experiences during the pandemic. In the episode, Jesse talked about how he had to adjust his business strategies to fit with the times and how the market is reacting to the changes in buyer spending habits.
What makes this show especially unique and appealing is its openness to bringing on beginners. For example, one recent interview was with a guest who recently completed their first successful house flip, and what they learned from the experience—perfect for beginner investors to get some valuable tips.
With the variety of topics this podcast discusses, you can expand your knowledge base of the real estate industry and can help you become a top house flipper.
Listen to 7 Figure Flipping with Bill Allen now.
2. The Real Estate Guys
Started as a conventional radio program in 1997, it's currently one of the most downloaded podcasts on iTunes. Robert Helms and Russel Gray, cover topics like strategies to increase equity, lower property taxes and increase your cash flow.
Listeners can learn the latest and greatest real estate tips from experts who have already done it. With years of experience in their pockets, both Helms and Gray have the know-how that every flipper can learn from.
Take for instance their "COVID-19 Investing Opportunities series," where they invite guests to discuss the current trends of the real estate market during the pandemic. With the wide variety of topics covered by The Real Estate Guys, every flipper will have something to learn from this podcast.
Listen to The Real Estate Guys now.
3. Investing in Real Estate with Lex Levinrad
For people just getting into the house flipping business, this podcast is an ideal study partner.
The podcast delves into topics like how to acquire foreclosed properties and how to buy bank-owned properties. You'll learn all the secrets to getting the best real estate deals. In interviews, you'll get first hand stories from successful real estate investors who share their strategies for becoming a thriving real estate investor.
Lex also talks about the important topics that every real estate investor needs to know, like understanding rental property returns. The podcast also goes into more eclectic topics like why some of his real estate students succeed and why others fail.
All in all, by listening to the Investing in Real Estate podcast, you can learn some of the tricks of the trade that can assist in making you a successful house flipper.
Listen to Real Estate with Lex Levinrad now.
4. Flipping Houses for Rookies
Just getting into the house flipping business? Well, this podcast can help. Flipping Houses for Rookies will teach you some of the basics to get you started on your flipping journey.
By tuning in to Flipping Houses for Rookies, you'll learn valuable topics like:
How to buy real estate without a loan
The necessary paperwork for flipping a property
How to find deals over the internet
Listen to this podcast for all you need to know before you get into house flipping. As the name says, Flipping Houses for Rookies is a great learning tool to get the ball rolling on your house flipping endeavors.
Listen to Flipping Houses for Rookies now..
5. Flip Talk
For those who already have some experience, Flip Talk is a great podcast seeking to help flippers grow their real estate business. The host, Don Costa, is a successful flipper who wants to impart his knowledge and teach you how to become the next real estate success story.
He interviews successful house flippers and other real estate investors about their tricks to making it in the business. For example, they recently invited 18-year-old Jacob Black, who is now the CEO of a seven-figure real estate company, to share his tips for growing his business.
If you want to hear from some of the biggest names in real estate—this show will help you level up and keep you coming back for more. Get an inside look at some of the strategies these big names used before they got where they are today.
Listen to Flip Talk now.
Follow Success to Become a Success
To become a successful flipper, you need to have your thumb on the pulse of the market. That means you have to have in-depth know-how to avoid making your next flip a flop. And real estate podcasts are a great way to stay up to date and informed.
Even if you already have experience as a house flipper, you can always benefit from gaining more knowledge. With these podcasts, you can expand your grasp on the real estate industry and become a better house flipper.
Did we miss your favorite podcast? Feel free to leave a comment below!