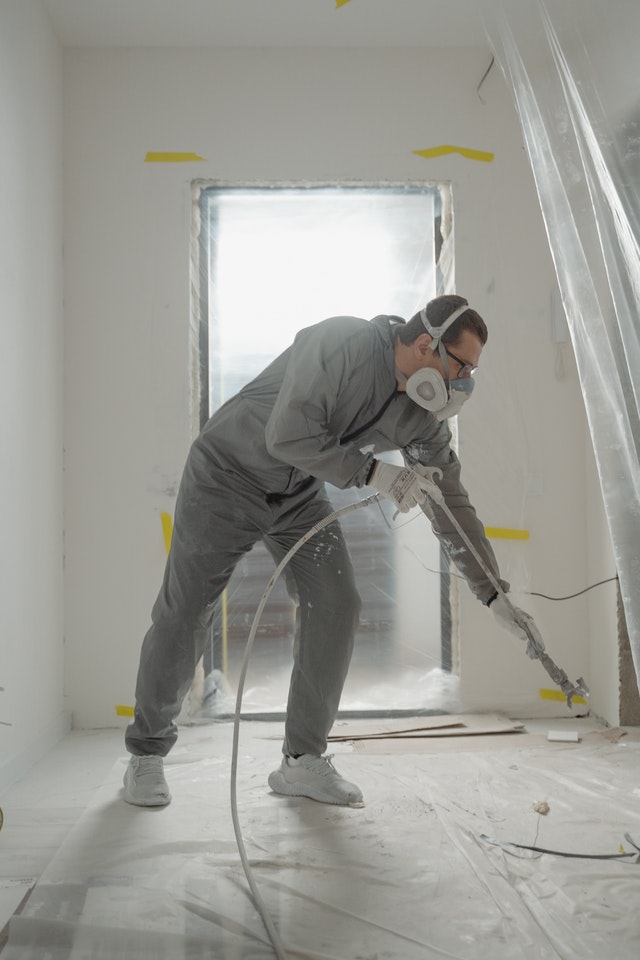 There are many shady contractors out there! Finding a trustworthy contractor to work on your rental property can be tough. You want to make sure that you find one who will do good quality work, is licensed, and won't rip you off.
To ensure you get the best contractor for the job, here are 5 steps you should follow.
1. Gather Your Options
There are several places you can go to look for contractors that can serve your area:
Ask for referrals: Ask your friends, family, and colleagues who have had the same kind of work done for any recommendations. Many contractors rely on word-of-mouth advertising to build their client base and reputation, which makes it easy for landlords to ask around.
Read neighborhood review websites: Popular sites like Nextdoor give you several leads, all with contact information and recommendations for your area. You can also check Angie's List (now Angi) or Yelp for more client reviews.
Post on social media or advertising sites: Posting on your social media platform may get you connections and recommendations from people outside your circles.
Ask hardware and supply centers: Your local hardware store or building supply center will likely have a list of plumbers, carpenters, electricians, and more. You can ask the customer service representative for their details.
Our pro tip? Seek out the hustlers. Visit Home Depot at 6 AM on Saturday to find hard-working contractors.
While others are sleeping in on the weekend, these hustlers will be wide awake and ready to work. You want contractors like this, who work beyond the usual 9-5 on weekdays, as your tenants are usually available for repairs only when they're not at work themselves. You don't want to pay contractors "overtime pay" for coming in on weekends! A good contractor will be greedy—grabbing opportunities to work even on odd hours, and some of them won't even charge more for doing it.
2. Research Them Online
If you've done your research, you'll likely end up with a long list of contractors. Shorten your list by doing an initial sweep online—conduct your own background research for any shady activity or active disputes by certain contractors.
Pull up Google and type in their name, their company's name, and your city. Add keywords such as "scam," "complaints," or "court" to reveal negative information against the contractor.
3. Initial Interview
After the initial screening, choose the ones you're comfortable with and schedule an interview. You'd want to ask questions about their services, such as:
How long have you been a contractor?
How long has the company been in business?
Is the team familiar with this kind of work before? How often?
Does the team have references that I could see?
Narrow it down to a handful of contractors. The next step will determine who'll make the cut.
4. Verify with References
By this point, you've talked to the contractors themselves. This is the time to talk to the client references to verify service quality and performance.
Call former clients and ask the following:
Was the work done in a complete and timely manner?
Was the work done according to the agreement?
Was the contractor well-organized and professional?
Did the contractor charge fairly? Were there additional costs?
After this, you should have a shortlist of contractors that you want to proceed with.
5. Screen Them Thoroughly
Schedule a meeting with each contractor to discuss the work in more detail. See how they feel about the proposal, and get a sense of their work ethic as well.
It's important that they are experienced, knowledgeable, and officially licensed to carry out the work. Clearly outline your expectations, as you'll be relying on them for both basic and emergency property maintenance.
The key questions you need to ask are:
When are you available and what locations do you serve?
What type of work would you say your team is most capable and skilled at doing?
Can you walk us through a typical job and the communication you provide?
How often do you send pictures and videos of the work? Are they clear and detailed?
What are your licenses and insurance to complete this particular project?
Can you pull permits, or would I have to?
How are your estimates and invoices created and delivered?
What is your preferred payment schedule?
Then, get into the details of how you want them to serve you by asking the following:
Will you add us as "Additionally insured"?
Will you agree to estimating and quoting by the job instead of hourly?
Will you allow payment within seven days to allow time for inspection?
Will you sign waivers for all payments?
Will you agree to a background check?
Will you sign a W-9?
Once you're confident with a contractor, draw up the contract and close the deal. The document should include all the important information, including the start and end dates, payment schedule, materials required, description of the work, and specific instructions on how to handle any changes to the project plan.
Conclusion
With a good selection process, you'll have a whole roster of trustworthy contractors in your arsenal, ready to meet the quality you expect from the best of contractors.
Gradually build your list of contractors you're happy with, and keep their details easily accessible. You'll never know when you'll need to call them!
Image courtesy Tima Miroshnichenko