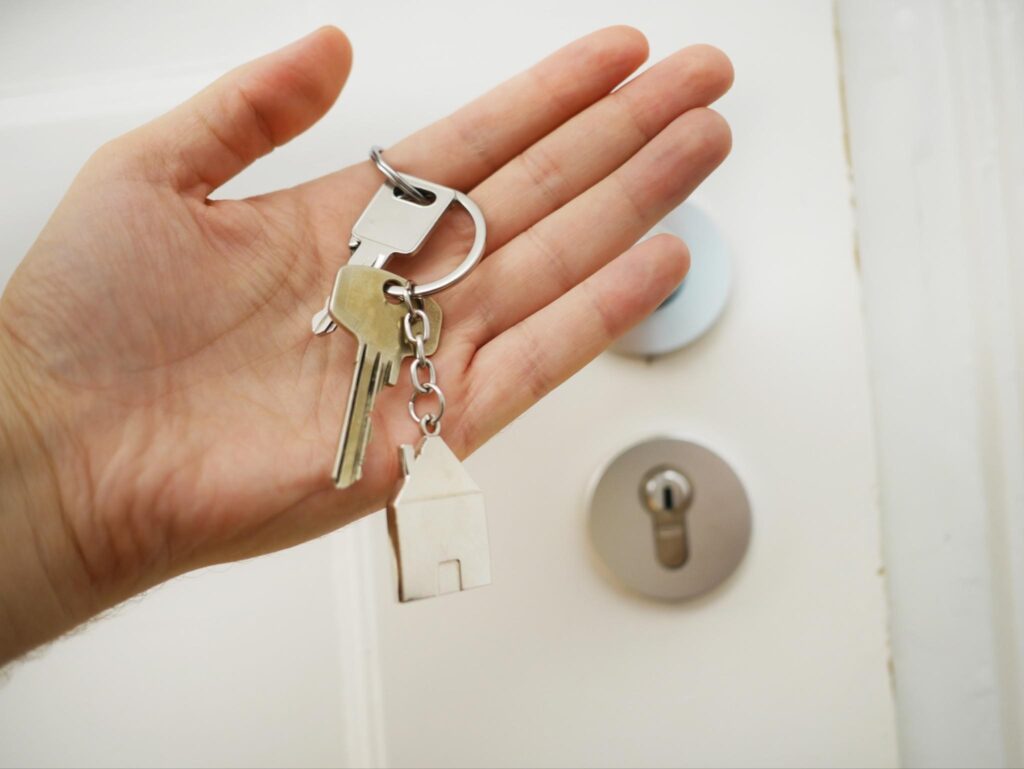 The market is constantly changing and in the real estate industry, so you have to adapt to stay ahead of the game. As a real estate wholesaler, you have to know what's happening in the market you're operating in—the market isn't the same playground as it was last year.
In this article, we're looking specifically at Metro Detroit's real estate market scene. We've provided new tactics and strategies to help you leverage current market trends, allowing you to serve potential clients to the best of your ability—and, of course, make really good profits.
Real Estate Wholesaling in Metro Detroit 2023
Higher prices and mortgage rates make buying properties a little more difficult for buyers. They're no longer in a buy-buy-buy state of mind, being more careful with their purchases this year. So the median home sale prices in Metro Detroit are almost 7% down from last year, and inventory has risen 36%.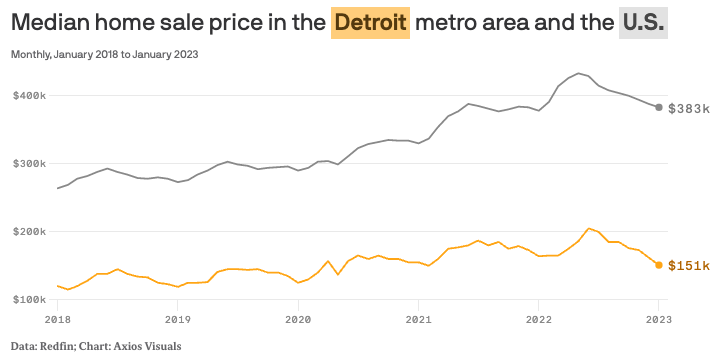 Still, even with property prices dipping overall, the Metro Detroit market is still hot in several cities, where prices are stable and properties are selling over asking price, according to Crain's reports. These "hot markets" include St. Clair Shores, Westland and Ypsilanti Township. Other markets to look out for are also Canton Township, Wixom and Sterling Heights, Novi, and Ann Arbor.
Experts are predicting that the market will skyrocket in demand, competition, and property prices in the near future, especially if the market follows typical trends that we've seen in past years.
In other words, we're expecting Metro Detroit to become a seller's market this 2023, where the demand will exceed the supply. There'll be many interested buyers, but the inventory will be low. That said, buyers will be willing to spend more for a property, and they won't have that big of a negotiating power. There might even be bidding wars that'll drive up the property's price!
For wholesalers, this is both good and bad news. The good news is that buyers will clamor over the deals you get. They'll have a harder time looking for properties to purchase, so they'll look to middlemen like you to get the job done. The bad news, of course, is that the sellers will have the upper hand, and you might find it challenging to find below-market-price properties to make a wholesaling profit.
So, what can you do this year to continue reaping profits in 2023?
4 Expert Insights to Successfully Wholesale Real Estate This Year
With everything that's happening in Metro Detroit, we've come up with our top tips you can do to stay profitable amidst the twists and turns. These are based on our own experience, being experts in Metro Detroit real estate for over two decades (and counting!).
#1 Prioritize All-Cash Buyers
There is one type of Metro Detroit buyer that you can't do without in today's market: an all-cash buyer.
Because of the rising interest rates, you'll have a challenging time convincing buyers to purchase homes on credit. Metro Detroit is already one of the lowest mortgaged cities, with only 1,700 mortgages given in a city of 670,000 people in the previous year.
So look for liquid buyers who, when they offer all-cash, will likely win the homes they bid on. All-cash purchases often hasten the homebuying process and make a seller more confident in the transaction.
Cash is king, that's why platforms like Knock, Opendoor, Divvy, Homeward, and Ribbon Home offer cash guarantees to prospective homebuyers. Prioritize all-cash transactions to turn a faster and easier profit.
#2 Focus on the "Starter Home" Market
Expand your buyer's list with new audiences. For example, the City of Detroit is identified as one of only four large U.S. cities where renters could recently afford a property. Renters actually make 31% more than the income they need to buy a "starter home", so there are a bunch of locals seeking to purchase instead of renting a property.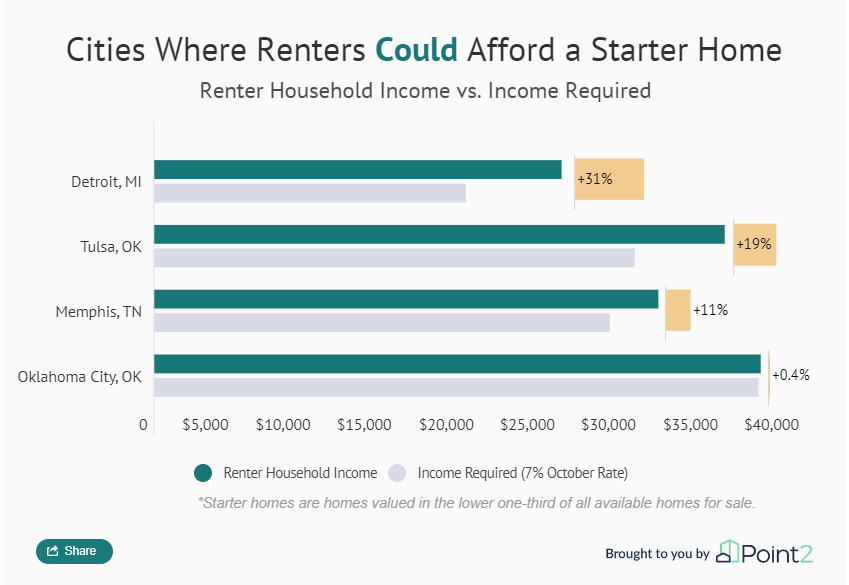 So have your pulse on the market to know which areas are affordable and perfect for entry-level housing, including the ones with distressed properties and foreclosed listings below market value. Having excellent "starter home" deals allows you to potentially capture a large pool of clients—especially since half of the city's population is currently renting and dreaming of owning a property.
#3 Build a Solid Reputation
Wholesalers often get flak as meddling men. But the reality is that you're a key middleman. Closing a deal on the market is not just about buying and selling—it's about the finer details. When equipped with proper knowledge and skills, real estate wholesalers should be seen as expert deal-finders.
So, know your stuff when finding property and dealing with buyers. Don't fall into the trap of:
Overestimating the ARV (After Repair Value): You need the skills and data to properly analyze comps. Avoid overestimating the retail value of the home, or buyers will either overpay (and never work with you again) or simply turn you down (and also never work with you again).
Underestimating the ERC (Estimated Repair Costs): You're not a flipper, which means you might unknowingly work with dishonest contractors. Buyers could end up uncovering hidden property issues they didn't budget for—staining your reputation.
Apart from brushing up on your technical know-how, get to know people in your industry and keep your name in the game by attending local REIA (Real Estate Investors Association) meetings. Keeping your network active will help you save time and money in the long run, allowing you to seal more deals.
If you have the resources, also build a website, social media presence, have targeted advertising, and keep sellers updated with the latest industry trends—anything to put your name out there and be top-of-mind. You'll get way more visibility this way, building a good reputation in the scene.
#4 Restrategize Your Marketing Efforts
Following the earlier thought, develop a strong marketing strategy and personal branding for yourself. Nowadays, it takes more than pasting your name on a bus bench to get prospective clients.
General rule is to put effort into high value leads, such as individuals that want to buy or sell actively and aren't casually browsing. Move your marketing money where you can regain and profit from it, too.
Imagine being a prospective seller who wants to get a property off his hands, and he begins by Googling "selling my home quickly in Metro Detroit". Chances are, he will land on generic real estate websites. Some businesses might not even be in Metro Detroit. But if you come out with a unique value proposition and get straight to the facts, that's cost and time savings on one lead. Same goes for buyers.
And don't stick solely to online channels! Capitalize on your home court advantage.
Call up the Metro Detroit title office and see who has purchased or sold homes, preferably in cash in the last 5-10 years. Also attend foreclosed property auctions to scout investors that need guidance on the legwork involved, and keep an eye out for sellers that are renovating or flipping their properties.
Real Estate Wholesaling in Metro Detroit: Go Big or Go Home
We'll likely see the market increase in demand, competition, and property prices this year. With Metro Detroit becoming a seller's market soon, you'll find an influx of interested buyers clamoring over deals, but you'll also have to deal with sellers that have the upperhand.
So prioritize all-cash buyers, focus on starter home areas, build a solid reputation, and restrategize your marketing monies to ensure that you're more than profitable this year.
Join us as a REIA member and attend our upcoming REIA meeting, and sign up for our newsletter and stay informed with the latest news—it'll help you be successful in your wholesaling endeavor.