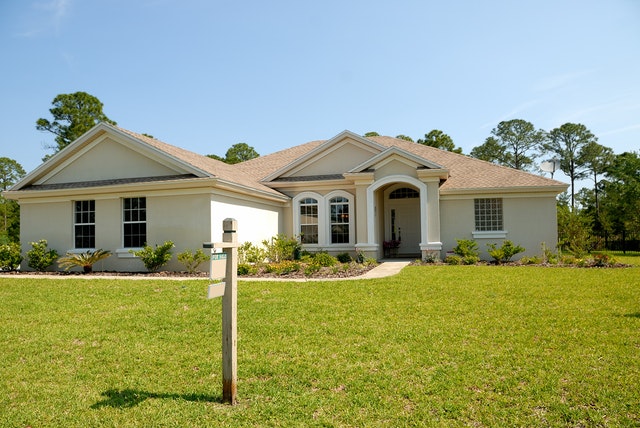 As a landlord, there are several reasons you need to take care of your lawn and garden:
Good landscaping is a great way to increase your property's curb appeal.
Allowing weeds to thrive or leaving soil exposed might lead to flooding and pipe damage.
Large weeds can even destroy foundations, fences, and outbuildings.
For all these reasons, it's actually more cost-effective to do preventative outdoor maintenance (and make sure your tenants do, too).
One of the ways to make the task easier, cheaper, and healthier is by using sustainable, eco-friendly methods. Taking care of plants and greeneries without harmful pesticides isn't as hard as many would think! And, depending on the type of tenants you're aiming to attract, your eco-friendly garden could be a major selling feature.
Even if you don't have a green thumb, these quick and easy tips will help you maintain a healthy lawn and garden while being environmentally friendly!
Leave grass cuttings on the lawn.
Grass cuttings act as natural fertilizers, providing essential nutrients to the lawn and garden. They decompose quickly into the soil, adding nitrogen and acting as a moisture barrier. They also eliminate the need for commercial chemicals that pollute the atmosphere, taint the groundwater, and add unnecessary maintenance costs to your property.
After mowing the grass, skip the rakes and leaf blowers! Just leave the cuttings on the ground—you'll save time and money, without compromising your garden's lushness.
Use yard waste and kitchen compost as fertilizers.
Composting is a great way to reuse resources and create high-quality fertilizer that's completely free. It's achievable even in apartment buildings that don't have garden space—you can use countertop compost containers or a technique called Bokashi composting.
In most cases, you can simply have a compost bin where tenants can throw in their food scraps, then add them to an outdoor compost pile. If they're not interested in doing so, you can also maintain your own compost and bring it to the rental property during the turnover period to fertilize the lawn and garden.
Avoid gas-powered equipment.
Using electric or battery-powered lawn care equipment will cut down your fossil fuel consumption and emissions—especially if you use manual push mowers (which are also free to run). The US Environmental Protection Agency (EPA) reports that a gas-powered lawn mower produces as much air pollutants as 11 cars, and that's if the equipment is brand new!
If the old-school push mower isn't quite your style, you can take advantage of electric technology with the many options available in the market. A corded electric mower will also cost you less than a gas-powered one, running anywhere from $150 to $250 on average.
Water deeply, but less frequently.
Your lawn and garden obviously need water, but not all methods will contribute to healthy growth. Here are a couple of techniques to water them properly:
Water the area three times a week instead of every day.
Program your sprinkler system to go off at midnight for minimal water evaporation.
Keep the sprinkler system on for an extra 10 minutes to have the roots absorb enough water.
Use smart watering systems to operate them remotely.
Devote a few sprinklers to drip systems for water efficiency.
Additionally, consider turning the system off when rain is forecasted. Not only do you get free water, but you also avoid over-watering the lawn and garden.
Create a buffer zone between lawn and waterways.
This last tip is simple yet crucial, especially for homes in locations that are prone to natural disasters.
If your property is near a lake, river, or stream, try to leave a 10-foot buffer zone between the waterway and your lawn or garden. Allow the zone to thrive naturally with vegetation and plants, binding the soil underneath into a strong barrier.
The area will serve as a physical barrier to prevent fertilizers from entering the body of water, protecting your area from erosion and keeping your property safe during storms, floods, and more.
Conclusion
There are many ways to implement eco-friendly maintenance of your lawn and garden. Most of them are completely free and only require a bit more effort in setting up.
Pass these tips along to your tenants if you want them to maintain your garden perfectly during their tenancy, and you can hopefully prevent your outdoor areas from getting overgrown while the property is rented out.
By simply leaving grass cuttings, maintaining a compost pile, using electric equipment, controlling the water system, and having a buffer zone for waterways, your rental investment will have a thriving, beautiful lawn and garden designed to last for a long time. Plus, prospective tenants might love the idea of living in an eco-friendly property.
Any other tips that we've missed? How are you currently maintaining your lawn and garden?
Image courtesy of Pixabay