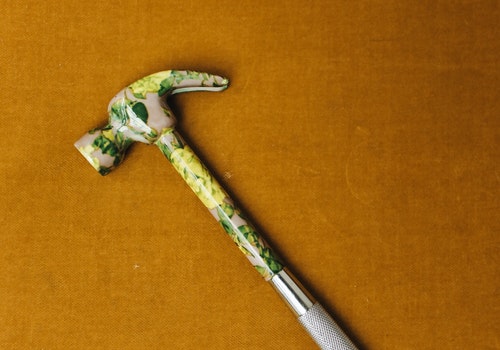 Nothing is worse than having a tenant who took "please feel at home" way too seriously.
While some tenants will only install their own wall decor or child safety latches on kitchen cabinets, some tenants make more permanent changes to the rental without your permission. This creates a whole lot of trouble—broken lease agreements, depleted security deposits, and costly restorations when they finally move out.
So, should tenants be allowed to make home improvements in any circumstances? Let's look at some considerations.
Common Home Improvements to Expect from Tenants
Here are some examples of rental property alterations often done by tenants:
Painting the interior walls
Changing light fixtures
Changing appliances
Installing new locks on doors
Upgrading security systems
Changing the landscaping/garden
While these changes may be considered an actual improvement or upgrade to the property, you need to ask yourself the following questions before allowing them:
Will your tenants do a good job? They may not have the skill to carry out the project and may not adhere to safety or industry standards.
Who will pay for the improvements? They might expect a decrease in rent due to work done and materials used—even if the changes made are not up to par.
Can you reverse the renovation? It's possible that they deviate from the purpose of the original design (e.g., laminated floors are easier to clean than hardwood, simple landscaping is easier to maintain, etc.), which could require reversals in the future.
What does the lease state? Allowing them to break agreements might lead to them pushing their luck—further ignoring other clauses beyond just home improvements.
You need to remember that your rental property is an investment—one that you should take ownership over, improve, and maintain according to your standards. Moreover, your tenants should see the importance of adhering to the contract and, ultimately, respecting you as their landlord.
What to Do If They've Done It Already
Should you discover that they've already made the improvements without authorization, here are three steps that landlords should do:
Send a written notice of the home alteration, expressing your disappointment that they did not notify or seek permission before implementing the changes. Point out the specific lease clauses that they have violated.
Warn the tenants that there should be no further changes done to the property without permission and that you'll happily consider any changes they might still want to make.
Outline the consequences of their action. This could range from just a fair warning to requesting that they reverse the renovation made—at their expense. If the alterations are extreme, you can deduct the cost from their security deposit upon Move-Out or proceed with eviction due to lease violation.
How to Prevent Tenants From Making Unauthorized Home Improvements
As they say, prevention is better than cure. So if unauthorized home improvements have been made by your tenants, make sure to review the lease agreements. Ensure that the following lease clauses are clearly stated:
Improvements that can only be done by the landlord or with landlord's written permission
Improvements that can be done by either party
Consequences for alterations that devalues the property
Your goal is to create a space for tenants to freely improve their living conditions while being firm and clear with the boundaries. Even if you lucked out this time and the tenants did a great job improving the home, an unclear lease will open you to future problem alterations…and your luck may just run out.
Conclusion
Every rental property will need renovations and improvements from time to time. From repairing to re-flooring, landlords need to stay on top of their rental properties and make the necessary renovations when needed.
If your property can use a bit of work and you see that the tenants are capable of doing a good job, you should have no problems allowing them to improve the space. The bottom line is to make sure that they understand the boundaries and adhere to your lease agreements, and you should be good to go.
Do you allow your tenants to make home improvements? What are your non-negotiables?
Image Courtesy of Polina Tankilevitch