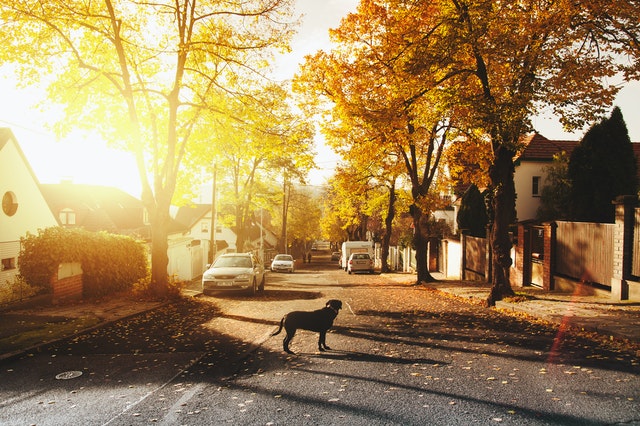 As the effects of COVID linger on, what everyone hoped would be a quick crisis is turning into a more protracted affair. How is this affecting Oakland County's rental market?
Home to both economic and industrial growth as well as substantial employment opportunities, Metro Detroit has been one of the country's more attractive markets where buyers have been able to take advantage of strong rental income opportunities pre-pandemic.
Now, in Michigan alone, over a million workers have filed for unemployment; in areas like Pontiac, the percentage of those seeking temporary financial relief might be even higher than elsewhere in the country. So what can we expect to see in the local rental market over the next few months, as Oaklanders start to bounce back from the shutdown?
The Government's Response:
Last month, Governor Whitmer announced the Eviction Diversion Program to assist landlords who are struggling to collect rent payments from tenants affected by the pandemic. Under the said program, landlords can get back up to 90% of missed rents.
Separately, Oakland County's local government has also begun offering a one-time relief from the federal CARES act through the U.S. Department of Housing and Urban Development (HUD), which will allow "residents to pay up to three months of past-due rent, mortgage and utility payments as a result of a temporary job loss, reduction in work hours or other income hardship caused by the COVID-19 pandemic."
However, as the eviction moratorium is set to be lifted this week, to date, the Detroit Free Press estimates a backlog of about 75,000 evictions, which could turn into an even bigger homelessness crisis. Despite the relief options offered to landlords and renters alike, financial instability will cause a slow burn moving forward.
Near-Future Implications
Rent control and financial instability may prompt landlords and owners to liquidate their assets. On the other hand, financially stable investors may be at a better advantage to close in on new investments, with property prices and mortgage rates at an all-time low. Both of these kinds of scenarios are expected in the short-term, with people becoming more conscious of spending habits and liquidity.
Yet Oakland County comprises a wide range of rental market types, each of which will feel the impact of the shutdown differently.
For example, in high-price cities – like Berkeley, Birmingham, Huntington Woods, Pleasant Ridge, and Bloomfield Hills – prices and demand have remained high throughout the lockdown, and are unlikely to be significantly affected in the future.
In super competitive rental markets, like Ferndale and Royal Oak, the story is the same: tenants are eager to get their hands on properties in these trendy areas, and so are rental investors. This makes it tough to find a good deal on an investment property in these cities but there's a chance that coronavirus will influence desperate sellers to let their homes go at a bargain price, so it could be a good time to try to enter into this market.
In neighborhoods that are still transitioning from lower to higher demographic, like Hazel Park and Oak Park, the opportunity for picking up a rental property at a depressed price is even greater, but so too are the potential risks. The lower demographic areas in these cities will have been harder hit by the shutdown, and may take longer to recover, meaning it could be a few years before rental demand reaches pre-pandemic levels once more.
What about in cities that were already struggling pre-recession? In Pontiac, for example, economic recovery from the loss of the auto suppliers industry has been a slow process, and one which is likely to be set back even further by the COVID-19 shutdown. This means that employment could be even harder to come by, putting tenants in a difficult situation when it comes to affording their rent.
There are a lot of vacant properties in the southern parts of the city already, and if more businesses are forced to close, it could also exacerbate this problem. In addition to impacting home values, this would also create an even more pronounced unemployment crisis, as more local jobs are lost.
For the rental market, this could mean lower purchase prices – giving investors the opportunity to snag a deal during the current downtrend – but also potentially lower rental incomes. For properties which are already tenanted, it may take longer in these kinds of areas for tenants and landlords to recover, and for cash flow to return to pre-pandemic levels.
Although the market is slow-moving now, Metro Detroit remains to be one of the most highly competitive rental markets with tremendous opportunities for investors, and we're expecting the market to pick up again in the long-run. Properties are still being rented all throughout Oakland County, even in Pontiac and similar-demographic areas.
For now, only time will tell exactly how long it will take for the rental market to bounce back completely, but landlords and investors would be wise to remain vigilant to spot any opportunities in the market.
Image Courtesy of Daniel Frank