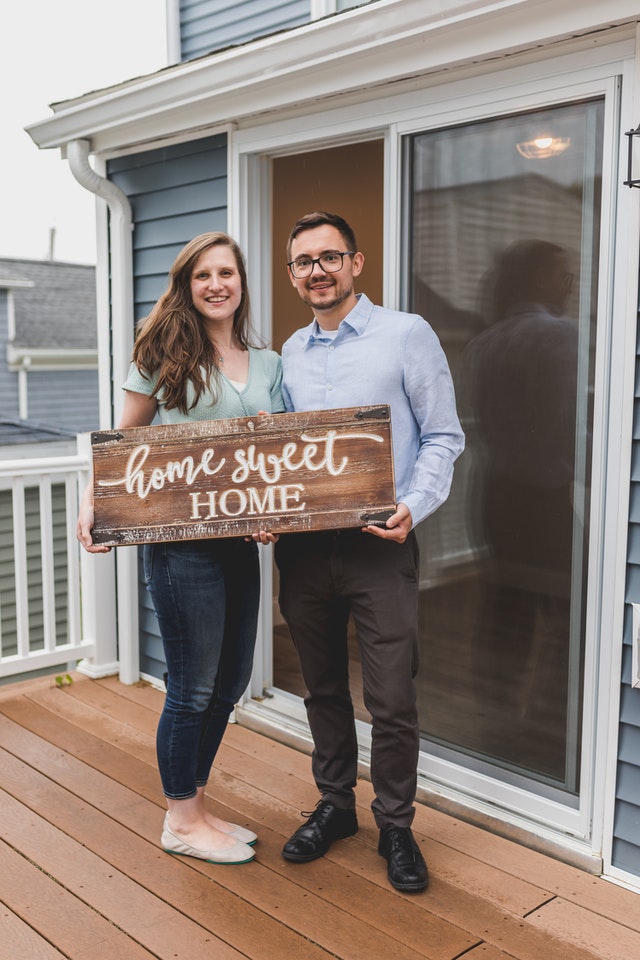 The answer is, you can wholesale anything that has buyers!
That's what makes things tricky.
There is a multitude of real estate property types you can potentially wholesale. But which one should you focus on? Which are more suited for the wholesaling technique?
Consider that the ultimate goal in a real estate wholesaling business is to generate profit by locating distressed properties that are owned by motivated sellers, putting their houses under contract, then assigning the contracts to buyers who want them. You don't renovate or take ownership of the property. Instead, you find good deals, estimate repair costs and ARV, and collect a wholesaler fee when buyers sign purchase contracts.
Two crucial things here: the potential profit you can make from the properties, and the speed it takes to match them with buyers. The whole process should take only 30-45 days because the faster you close deals, the more successful you'll be.
But which type of real estate should you focus on?
Single-Family Houses
SFHs are plentiful in all states. A quick search of US housing statistics shows that 60.3% of housing structures in the country are SFHs (1-unit, detached). This makes them familiar to most, including wholesalers, and the obvious preference of most buyers.
You can find plenty of distressed SFHs under market value. In places like the City of Detroit, which was hit hard by the housing crisis and has lots of blighted areas, foreclosure-related sales are common.
Here, you can scoop up distressed SFHs with minimal capital, but do people want to buy them? Especially in blighted neighborhoods? It's all about location, location, location, so no matter how good some deals are, they're probably not suited to wholesaling. You want to find sweet spot houses that are both affordable and marketable. Cheap, tear-down houses in undesirable neighborhoods are not marketable.
With single-family homes, you can typically seal 5-10 deals per month, each of them giving you $5,000-$10,000 in profit. This makes them the bread and butter of the wholesaling business. They're easy to find and easy to earn from.
Mobile Homes
While mobile homes aren't the most popular, there are wholesalers who swear by them.
Mobile homes are the third most popular (7.6%) housing structure in the US. Most of them are in the southern states: Florida, Texas, North Carolina, Georgia, South Carolina, and Alabama.
There will always be a market for a cost-efficient living, so it is possible to find buyers for mobile home wholesale contracts. You'll experience less competition, a stable demand, and get your name is known in the market fast (the community of mobile homeowners is often close-knit).
In terms of margins, mobile homes are low. You'll earn around $500-$2,000 as an assignment fee for most deals you find. (Though it's not unheard of to make $30,000 in high-demand areas, those come rarely!) In general, it's going to take at least 6 mobile home deals to equate to 1 SFH deal.
In terms of volume, there are fewer mobile homes than SFHs across the country, too. So it depends on how much leg work you're prepared to do, and which properties are in higher demand in your area/the people on your buyers' list.
Apartment Buildings (and Multi-family Homes)
Most beginners are intimidated by wholesaling multifamily properties, due to their size and difference in buyer criteria (versus the usual SFHs). Instead of basing the value on ARV, apartment buildings and MFHs depend on the net operating income (NOI) or cash flow that it will produce.
Apartment buildings range in units sizes from studio to 4-bedroom, and in building sizes from a few floors to dozens of stories. In general, they are most in-demand in metropolitan areas. Because of this, apartments are not as preferred in smaller towns as in big cities. Keep this in mind, as apartments that attract fewer tenants will have a smaller buyer base, taking more time and marketing costs to seal deals.
Larger properties and buildings also take a lot of time to analyze. You will spend more time on these deals than you will with smaller properties. This means you'll have lower volumes, so will need to make more profit from a smaller number of deals, most likely.
Nevertheless, MFHs are still in demand today, due to how much income they can provide on a monthly basis. There is also ease of managing them and higher ROI per unit compared to SFHs.
Wholesaling one building can bring in five to seven figures per deal, making the higher time investment on your part potentially worthwhile. Higher prices, bigger profits! Just make sure you're prepared to put in the legwork and find the right location to wholesale apartment buildings or MFHs.
Commercial Properties
Wholesaling commercial real estate includes office buildings, retail malls, warehouses, or buildings with mixed usage. You'll be sealing deals with investors who are looking to make money from overhauling and repositioning the building to attract businesses or tenants, focusing on NOI instead of ARV (just like with MFHs).
The pros of wholesaling commercial properties are bigger profit margins, less competition, and easier financing.
Their values are usually in the millions of dollars, therefore, the assignment fee you'll make will also be high. Most real estate agents are also more comfortable with residential properties, so there isn't much competition in the field, allowing you to negotiate with investors.
The range you can earn from commercial properties is wide (a small office will vary greatly from a retail mall). But with the right connections and buyer's criteria, most of them are also easily sourced. In fact, some have experienced a larger pool of distressed commercial properties out there than residential ones (if you count construction REO properties).
Vacant Land and Lots
Empty lands can be wholesaled, too. Parking lots, infill lots, demolished buildings, acreage, and lots that are great for building new structures are fairly easy to wholesale. Given their variety, buyers for land wholesale deals will also come in all shapes and sizes.
If there is a market for new construction in an area, there will be a demand for buildable lots. Some home investors, for example, are constantly on the lookout for new lots to build on. Wholesaling empty land that meets their criteria is as straightforward as it sounds. These potential markets can be found by searching for areas that have sold newly-built structures recently. Chances are, those are the areas where houses are being (and will continue to be) built. That's where you should look to wholesale vacant lots.
Flipping vacant lots can mean a teardown (usually done where the land is more valuable than the house) or a cleanup. Once you turn the land around, selling it can be fast – if it's in a desirable area. The margins are smaller than with SFHs, however, unless you're dealing in larger, more expensive plots of land.
Each property type has its pros and cons–and this list does not cover it all. At the end of the day, it boils down to what you want, how many deals you want to do, and how much you want to make off each deal.
If you're looking for straightforward wholesaling, go for SFHs.
For beginners, start by understanding your market and building your buyer list. You can do this by joining local real estate investor clubs. It's easier to find properties that match buyers' criteria than getting stuck with properties that nobody is interested in, so make sure you research the level of demand in your area for each property type before getting started.
What are your preferred property types to wholesale? What are you curious to wholesale next?
---
the best thing a wholesaler can do is find a class C property in a Class B area. Second best option: find one very close to a B area.
Image courtesy of Rodney