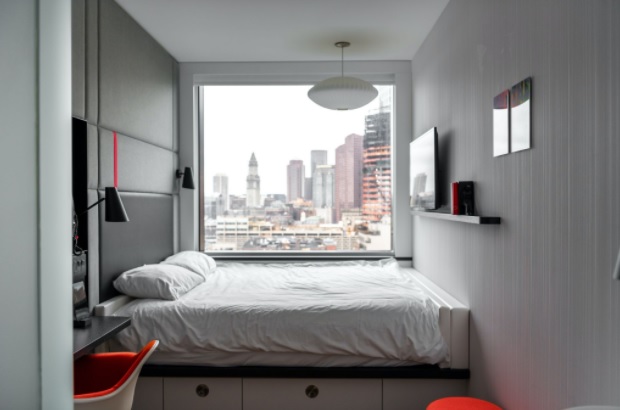 Wondering why your short-term rental on Airbnb isn't performing as well as you hoped?
You might think real estate knowledge is all you need to run a successful Airbnb, but there's a lot more to it than that. The secret to having a highly-ranked listing and generating traffic on Airbnb is to use marketing skills, rather than real estate know-how.
But it's not just about creating impressive listings with all the best features and amenities—you need to know how to rank well in search results. By doing so, more potential guests see your listing, and it'll land you more bookings. And we all know more bookings mean higher profits.
So, to help you in this daunting task, we've listed the top ways to optimize your vacation rentals on Airbnb below. Use these ranking optimization techniques to get more people to choose your short-term rental units and see real results.
Tips for Higher Airbnb Ranking
In general, Airbnb recognizes good listings and rewards them with a higher search ranking. Airbnb does this because it wants the users (i.e. your guests) to have the best customer experience on their platform. After all, if they saw a dark basement suite with 2 stars review first, it wouldn't reflect well on their own brand image.
As a host, your goal is to check off as much of these things as possible to have Airbnb rank your listing higher:
Ask for Positive Reviews: According to Airbnb host Nick Child's data experiment, the average Guest Satisfaction score that shows up on the first page of search is a whopping 83.7%. This means that the more positive reviews you get, the more visible your rental will be.
So, provide your guests with the best experience and encourage them to leave a review after their stay. You want to have as many 5-star ratings as possible to appear on top.
Use Instant Book: Instant Book is a feature Airbnb has been pushing to make booking faster and easier for guests. More importantly, Airbnb confirmed that Instant Book is part of their search algorithm, and 50% of its bookings are via this channel.
Additionally, the Instant Book filter might be turned on by default for most guests. With the filter activated, guests will only see the listings that have Instant Book turned on. In other words, your rental might not show up if guests don't turn off their Instant Book filter.
Respond Quickly: You'll need to have a 90% or higher response rate to use Instant Book. This means that responding within 24 hours or less will boost your search ranking on the platform.
Hasten the Booking Process: Since Airbnb prioritizes ease and speed of booking, you should also gain their favor. The faster it is for a guest to finalize a booking with you, the more priority you'll get on Airbnb's search algorithm.
If you're not sure how efficient your process is, evaluate how long it takes for you to finalize booking with a prospect. If they ask a lot of questions and can't complete the booking within 24 hours, you need to improve your listing and hasten the process.
Improving your listing by adding all features and amenities offered (e.g., wifi, Netflix, cable, water heaters, etc.). That way you'll reduce the time spent answering potential client clarifications.
Keep Booking Commitments: Because Airbnb prioritizes reliable hosts, you should only accept bookings you can commit to.b Every time you cancel or reject guests, Airbnb will see you as an unreliable host, decreasing your visibility on search pages.
One important thing is to ensure that your listing has all the details and considerations listed. That way, the only guests who'll book with you are the one who agrees to your terms. It'll be easier for you to accept them since expectations are all met.
Update Your Calendar Regularly: Airbnb checks if you're updating your calendar regularly because they want guests to have an easy time booking a place. Don't miss bookings when your unit is available, and remember to update it right away when a booking is confirmed.
Post Shareable Photos: We all know that good photos attract guests, but what you might not know is how important shareable images are—the types that guests can send to their friends before booking. The more they share your photos, the higher traffic you'll get, which results in Airbnb prioritizing your listing on search.
Post photos that highlight the features of your listing, photos that aptly describe the place, and ultimately, have the highest chance of being added to the Wishlist feature or shared on social media.
Issues that Lower Your Airbnb Ranking
In contrast, Airbnb also sees "bad listings" and tries their best not to show these to their audience. Moreover, Airbnb also has some features that, when ignored, will lower your search visibility.
Make sure that you don't do these things, or else you're jeopardizing your ranking and preventing yourself from attracting guests:
Booking Cancellations & Rejections: As we said already, Airbnb wants to prioritize reliable hosts. This is the reason why they're constantly pushing hosts to achieve the Superhost designation, and will deprioritize any hosts who have a high cancellation rate.
It's difficult to stop guests from canceling. However, by updating your calendar and including all important details in your listing upfront, you can significantly reduce the chances of guests canceling a booking due to a myriad of reasons.
You also need to make sure you're not rejecting guests because it will also make your rank go down. Every action you take on Airbnb factors is tracked and being factored into your performance.
Extra Charges: Extra service fees and additional security deposits will affect the amount of traffic your listing receives—especially if you're charging more than other hosts. Once your booking rates drop, your search ranking will fall with it.
Too Strict: Flexibility is another factor to consider. While you might want to limit a guest's stay to just a few days, like the weekend or weekdays, that excludes a lot of people. If you're more flexible, you'll appear in more searches.
Summary
Use all our tips and tricks to optimize your short-term rental listing on Airbnb and help you generate more profits. When you're a stellar host, your guests will thank you and appreciate it. While some see Airbnb as a means to make money, it's also a way to provide others a lovely place to stay and create lasting memories when they visit.
Remember that it all boils down to providing a great experience for your guests. Impress them, and you'll have plenty of people hoping to stay with you.
Any other tips we've missed? Drop us a comment below on what's worked for you with your Airbnb listing!
Image courtesy of Andrea Davis