Are blighted properties diamonds in the rough for property flippers?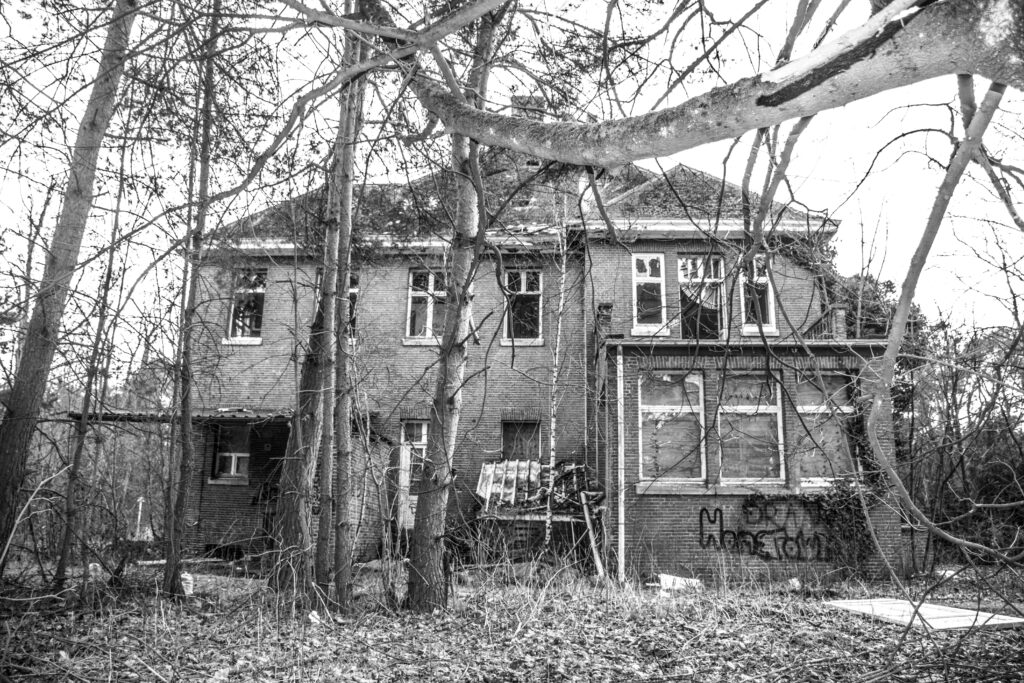 Many investors were attracted to Metro Detroit when they heard about $500 houses for sale on eBay. Now, it's more like $10k a home, but can you still realistically make money by flipping these?
What are blighted properties?
Blighted houses are abandoned properties in derelict or dangerous condition. They might have overgrown lawns, dilapidated roofs, broken doors and windows, or other signs of neglect. These houses have been deemed uninhabitable, and need either complete renovations or a tear-down to become livable once more.
Where are the blight areas in Metro Detroit?
There's a big difference between a blighted property and a blighted area. You should be able to make money flipping a blighted house in a neighborhood with solid buyer demand, but flipping for profit in a blighted area is another story – so it's important to know where you're buying.
You can see plenty of blighted areas in the City of Detroit, due to the area's history, which saw the population plummet by nearly two-thirds in the 70s and 80s. Residents left, causing a corresponding loss of tax revenues, resulting in significant cuts to city services.
This led to neighborhoods full of neglected, vacant properties. You'll see this in Brightmoor, Burbank, Ravendale, State Fair, Grixdale Farms, Petosky-Otsego, NW Goldberg, and Westwood Park, where roughly 30-40% of buildings are unoccupied.
However, this isn't the case across the entire Metro Detroit area. You still have the "Ring Cities" surrounding Detroit, which don't have these blighted areas. Overall, the Metro Detroit real estate market is generally healthy.
Are blighted property flips profitable?
So, many people are curious about the potential "flippability" of these houses in blighted areas. Can you make money from flipping them? We'll have to go back to the basics of how a flip can be profitable in the first place.
What's important when flipping a house?
You Need to Get It at a Good Price
Like any real estate investment, you need to acquire your blighted house at an excellent price to achieve a decent ROI.
This applies to tear-downs as well–which is a common situation for blighted homes–where you actually just want the land that a house is currently sitting on. You'll need to buy the property cheaper than a bare plot of land, because of the additional cost to demolish and remove rubble.
You Need to Renovate Fast and Efficiently
At the heart of every good flip is a fast and cost-efficient renovation, which requires accurate prediction of the overhaul costs. If you're a beginner, correctly budgeting for a blighted property flip can be quite tricky. There can be a lot of hidden, expensive problems within their walls!
This is exactly what buyers of $500 houses didn't realize–a deal on a blighted house is often too good to be true. Did you consider that it'll be a knockdown? Is the layout of the house costly to change) even good?
If you're buying a blighted house in a blighted neighborhood, renovations will probably be a nightmare. It's not uncommon to experience break-ins, theft of materials, and vandalism (all of which equal additional costs and headaches) – and after all that, you still likely won't be able to find a buyer at a profitable price. Which brings us to our next point about flipping blighted properties…
You Need to Sell It at a Profitable Price
You need to sell it at a price that makes financial sense. Look for a price that's 70% of its market value, minus repairs. It actually takes a special skill to find distressed properties and negotiating it down to a profitable price! So keep this example in mind: If the house will sell for 100k fully fixed up, and it will cost you 30k for renovations, then you should pay no more than 40k.
70% x $100,000 (market value) = $70,000
$70,000 – $30,000 (repairs) = $40,000
If the math doesn't add up–steer clear. You can end up spending more money fixing than acquiring, but don't overspend and end up with a house too expensive for the area. Which leads us to our next point…
You Need People to Want to Buy
You don't want to be stuck with a fully-renovated house that nobody wants. Your flip needs to be sellable at the price you need, within the time you have, to a willing market, in the right area.
Maintaining and holding a vacant property while you wait two years for a buyer doesn't make financial sense. So make sure you're confident that there is a market for what you're fixing up, – which, if it's in a blighted area, there almost certainly isn't. (In the City of Detroit, some abandoned areas have steadily improved, but it's still a slow process.)
It may be hard to believe, but you can still lose money, even if you've only paid a couple of dollars for the house. You may buy it for next to nothing, but end up spending so much money and time renovating it, that it costs you more than what you'll sell it for. And what happens if people don't buy it at all? This is why it's important to know the difference between flipping a blighted house in an up-and-coming area, versus flipping in blighted neighborhoods.
If you have great experience in restoring and selling neglected properties, and you're in an area that does have buyers, and you have enough contingencies in case it doesn't fall through, then you'll probably make a lot of money flipping blighted houses. Experts will benefit from its high-risk-high-return factor.
However, it's never a safe bet. If you're a newbie, you might want to avoid this type of real estate investing for now (and stick to Ring City properties instead, where the risk is significantly lower). Flipping blighted houses is definitely not for the faint of heart!
Have you thought of flipping blighted houses? Or maybe you've done it already? It'd be great to hear from you below.
Image Courtesy of: Webdexter Apeldoorn