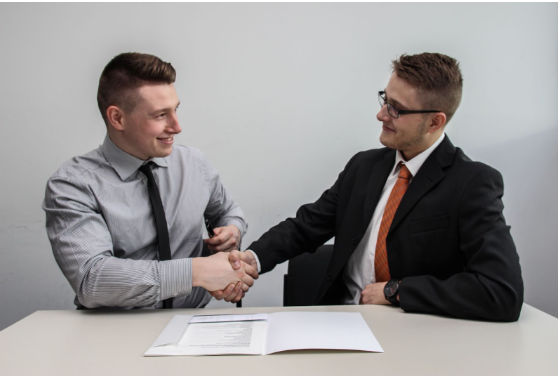 Do you feel stuck with your knowledge of real estate wholesaling? Are you having a hard time finding good deals? Perhaps you don't feel like books and podcasts are giving you enough inside information?
If you answered "yes" to any of those questions—then you've come to the right place.
Sometimes, conventional tools aren't enough to keep you informed or find the best deals. Sometimes, the only way you can learn what you need to know is through unconventional methods.
For instance, social media provides a ton of information for you to grow as a wholesaler. With over 2.85 billion active users on Facebook, there are thousands of groups on the platform that bring wholesalers together, so everybody can learn and discover insights that only the locals know.
If you're a real estate wholesaler in the City of Detroit, MI, here are some of the best Facebook groups you can join to expand your knowledge and grow as a successful investor in this day and age.
Facebook Groups, Your Portal to Expert Real Estate Wholesaling
With a user base that rivals large countries, it's not hard to find wholesalers you can learn from. The site hosts an array of groups that talk about any topic under the sun—including the niche investment route called real estate wholesaling.
If you want to find local deals or ask for advice in navigating the Detroit market, these are the groups you should join to expand your network:
1. Metro Detroit Real Estate Investors Group – 12.7k Members
The Metro Detroit Real Estate Investors Group is just what it says—a group for real estate investors in the Metro Detroit area. The group was created as an extension of the monthly meet-up its members continue to have.
By joining the group, you open yourself to a community that knows the local wholesaling scene in the entire Metro Detroit area. You can reach out to them about local inspectors that offer great prices, where the best neighborhoods are for wholesaling, or even get connected to interested buyers.
And don't worry, the group members are friendly and welcoming to newcomers. They even encourage people to share their wholesaling accomplishments. Generally, the group is a friendly place where wholesalers from all walks of life and level of experience are welcome to participate.
The only requirement for joining is for you to be a resident or have connections to the Metro Detroit area. So, what are you waiting for? Join the Metro Detroit Real Estate Investors Group!
How To Join:
Since this is a private group, you do have to do a few steps, but thankfully they're quite easy. Simply answer the membership questions and agree to follow the rules. Then you'll be approved within a few days.
2. Michigan Wholesale Real Estate – 35.4k Members
Are you looking for some off-market deals in the City of Detroit? Then the Michigan Wholesale Real Estate Facebook group is the goldmine of your dreams.
This group works more like a buy and sell group. Members will post property they have for sale and look for willing wholesalers or motivated buyers. They usually post off-market deals that you won't find on the multiple listing service (MLS) or Zillow. That means it'll expand your pool of options, giving you access to deals that you otherwise won't even get to know.
If browsing online and driving around town proves to be unsuccessful, join Michigan Wholesale Real Estate to get insider information and grab some off-market deals.
How To Join:
This one is a public group, so you can simply click join and you're in!
3. Wholesale Real Estate Investor Network – 26.3k Members
If you're looking to network and build your buyers list, then consider joining the Wholesale Real Estate Investor Network, where you can do all that and more. While it's focused on the Detroit area, that doesn't stop you from learning from experienced wholesalers from different areas
The main goal of this group is to help its members find success in real estate investing, primarily through hosting off-market deals. For example, the latest posts on the group are offers for properties ready for assignment contracts. Scroll a bit more and you'll find other posts from buyers looking for potential properties to buy, too.
If you're ever in need of a new assignment contract or you're looking for a potential buyer, a visit to the Wholesale Real Estate Investor Network might be the ticket you need.
How To Join:
This one is also a public group, so you can just click join and that's it.
4. Real Estate Wholesale Investors Hub – 21.9k Members
In case you ever need some advice or want the latest wholesaling tips, you should join the Real Estate Wholesale Investors Hub. While the group doesn't focus on the Metro Detroit area, you can join this group to expand your knowledge beyond your local area.
Many of the posts consist of people asking for and offering advice to members. That means it's a great place for new wholesalers who want to learn about wholesaling and start networking. So, you'll never find yourself at a loss when it comes to wholesaling.
If you're even in need of extra wholesaling advice, visit Real Estate Wholesale Investors Hub and you'll find tons of advice.
How To Join:
Yet again, this one is a public group, so you can click join and you're all set.
5. Renegade Detroit Investment Real Estate Club – 3.2k Members
Lastly, if you ever wanted to join a group of like-minded real estate hot-shots, well the Renegade Detroit Investment Real Estate Club (RDI) is the perfect place. The group hosts monthly meetings where members can network with one another. Together, they share stories and give each other helpful real estate investment tips for wholesaling in the Detroit area.
If you're a fan of podcasts, you'll feel at home at the RDI. The group's founder, Jeremy Burgess, is a local podcast host. And hey, if you ever have any interesting anecdotes about wholesaling—who knows, you might be the next guest on the RDI podcast!
How To Join:
This one is a page, so you don't need to join it as a group. Instead, just "like" the page and you're ready to go. Soon, you'll get the latest scoop on all things about real estate wholesaling.
Improve Your Wholesale Deals Through Facebook
It can be a challenge to learn about real estate wholesaling through conventional means. Books and podcasts inevitably become outdated over time. Not to mention most of them aren't specific to the City of Detroit—which means you won't get much insider information.
But through Facebook groups, you can find prime off-market leads in the City of Detroit, get access to information that only the locals know, learn from others who've already experienced the worst, and talk with successful wholesalers for the best advice.
Join the groups we've listed above and start to get answers to all your burning questions!
Do you have other Facebook groups to recommend? Leave a comment below so others can join as well!