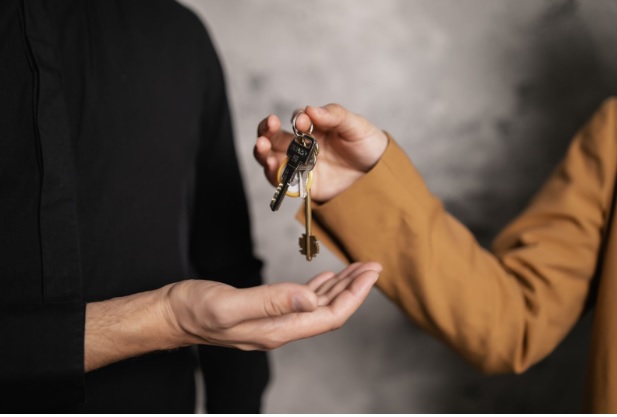 Being a landlord isn't all sunshine and rainbows. If you try to go in blind, inexperienced, and without proper knowledge—you'll likely make dire mistakes that will ruin your bottom line.
Plus, doing some research online can only get you so far. You'll get some bits of good information, but none will necessarily guarantee your success. No, you need to know how the pros do it so you can put yourself in the right direction towards becoming a successful landlord.
Not to worry, we've already compiled their "secrets" for you. No need to look elsewhere, here are the 5 things you should perfect to be as successful as the giants out there.
1. Successful Landlords Conduct Thorough Tenant Screening
Screening is an important process for every landlord, so it's of utmost importance that you have a firm grasp of how to properly screen potential tenants. Add to that, you need to abide by tenant screening laws to avoid potential lawsuits.
Generally, you need to keep these factors in mind when screening applicants:
Abide by the Fair Credit Reporting Act (FCRA), which limits your access to applicant information without their consent.
Follow the Fair Housing Act, where it's illegal for you to reject applicants due to race, sex, disabilities, and other discriminatory factors.
Perform rigorous background checks on their credit history and criminal records.
Once you make sure to abide by these laws, you should make a checklist for your ideal tenants. If your screening process is rigorous, you'll end up with much better tenants. They'll pay rent on time, take care of your property, and abide by everything in the lease agreement.
2. Successful Landlords Have a Well-Written Lease Agreement
You need to be specific when writing the lease agreement, otherwise, you might run into confusion later on. List down all the things the tenant can do, all the things they can't, from having pets to subletting. That way, there aren't any misunderstandings down the road.
A good contract will make sure to include terms like:
Names of all the tenants
The maximum occupancy
The terms of the lease
The monthly rent
Deposits and fees
Other terms you might include in a lease agreement are:
Pet policies
Parking arrangements
Allowed renovations
Subletting conditions
Property maintenance
Pest control schedule
With a thorough lease agreement, you can protect yourself, maintain your assets well, and be confident that your tenants will support you in your rental business.
3. Successful Landlords Manage Their Property Professionally
How else do you keep good tenants? Well, you do so by being professional at all times. Trust us, this goes a long way in keeping your tenants happy and satisfied enough to stay longer.
Here are a few pointers to keep in mind when managing your tenants:
Make it easy for your tenants to reach you. Ensure that they have your contact details and are fully aware of what situations call for immediate action.
Keep on top of tenant emergencies like repair requests, so the property remains habitable and you solve issues before it turns into an expensive repair.
Don't be afraid to evict those who defy the lease agreement, such as:

Not paying rent on time or in full
Does major property renovations without your permission
Conducts an illegal business in your rental property
Causes excessive property damage (e.g., broken structures, flooded bathrooms, pest infestations due to hoarding or garbage)
Instead, your goal is to establish and nurture a healthy landlord-tenant relationship where both parties are respectful. That way, tenants will stay longer and effectively stabilize your monthly cash flow and overall investment.
4. Successful Landlords Prioritize Keeping Good Tenants
Landlords don't just find good tenants—they keep them. In fact, successful landlords are experts at keeping quality tenants around for a long time. For example, they'll offer to upgrade selected amenities in exchange for renewing the lease.
Those incentives can include things like:
An internet connection upgrade
New flooring or furnishings
Improved HVAC system
New kitchen appliances
New in-suite laundry
While these do cost a pretty penny, doing so will reduce vacancies, turnovers, and maintenance. In other words, they look at the big picture and treat their tenants as they would want to be treated. By doing that, they're less likely to look elsewhere leaving your rental vacant and not profitable.
Learn How to be a Successful Landlord from the Start
Successful landlords don't waste their time and money on situations that they can avoid. Instead, they are proactive in figuring out ways to find quality tenants, keep them around for a long time, and list all obligations and expectations down from the get-go.
To give you a running start to becoming a great landlord, follow our tips! By running your rental property like a pro, you won't have to spend unnecessary time, money, and effort to earn back your investment returns—and more.
Do you have any landlord tips for those starting out? Feel free to share them in the comments below!