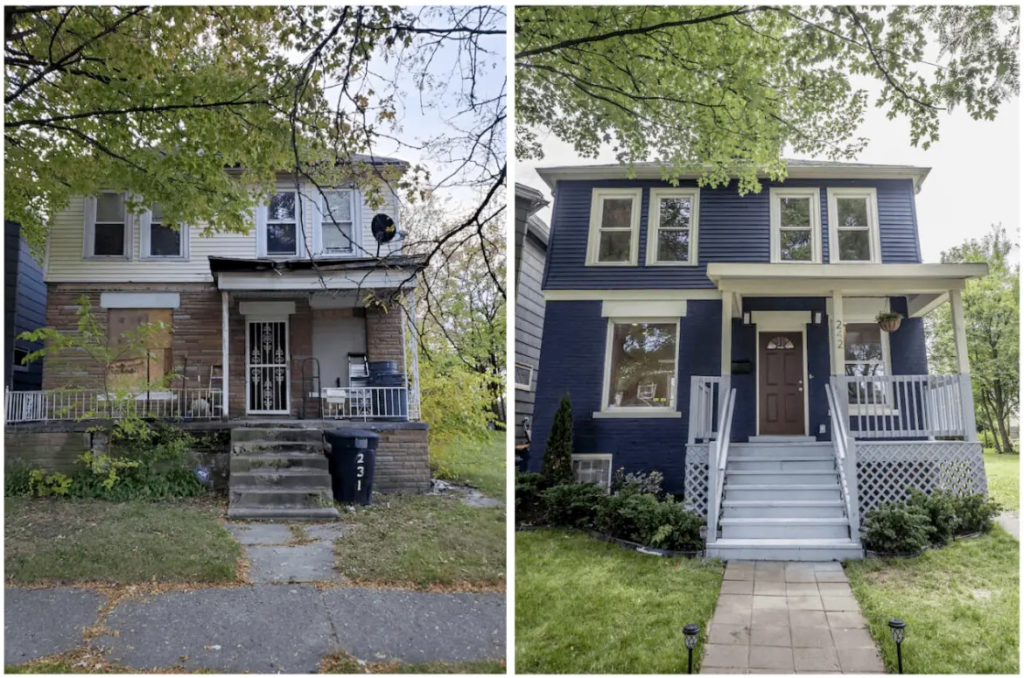 Flipping real estate makes for a great reality TV show, but it can also be a lucrative investment strategy if you know what you're doing. What they rarely show on screen, however, is the importance of having a business plan for flipping homes—one that we'll provide for you in this article.
Read on for our house-flipping business plan template!
The Ultimate Business Plan Template: Planning for Success
The goal is to build a solid foundation that serves as your living roadmap for your house-flipping empire. Only when you have the goals and action steps in place can you put yourself toward investment success, attracting real estate investors, financial partners, and home buyers to work with your company.
Here are the 8 steps you need for a thorough house flipping business plan:
Step 1: Mission & Vision Statement
Start by creating your mission and vision statement. Change the following placeholders:
[Company Name] [what you do] [what you offer] to [who your customers are] with [your benefits, e.g., faster, more reliable, lower cost].
Here's an example of a great house flipping business plan:
Flipping Fortunes finds, fixes, and sells fixer-upper homes to investors and homebuyers in the City of Detroit. Unlike other companies, we are Detroit locals and partners of Logical Property Management company that has been operating in the area for more than two decades.
Step 2: Products & Services
Next, list down all your company's services and support each title with a short description. Here's what it may look like for Flipping Fortunes, the fake house flipping business we used earlier:
Flipping Fortunes will provide these services for investors and home buyers in Metro Detroit:
Complete property restoration or renovation: Our team will scout, inspect, budget, and manage property flipping projects from start to finish. Home buyers and property investors can then purchase affordable, quality homes at a fraction of the cost of a newly built home.
Professional assistance for house flipping projects: Our team will help real estate flippers and DIY home flippers with everything they need to complete their flipping projects, including connections to professional inspectors, licensed contractors, and experienced real estate agents.
The more details you can add, the better. After all, interested real estate investors and financial partners will want to know everything your company can provide for them before engaging and signing the dotted line with you.
Step 3: Management Team
In this section, you want to explain more about the "who" of your business. Is your team composed of knowledgeable and experienced real estate experts who'll live up to your company's promise?
Here's a quick example:
John Doe, CEO: Licensed real estate broker and property manager for the past two decades. Doe began as a real estate wholesaler before spending most of his career working with several agencies and property management companies. In all of his ventures, he always specialized in house flipping projects, having now flipped more than 250 projects.
Be sure to include each individual's expertise, experience, knowledge, and everything else that can prove their capability and solidify their role. The higher you can lift your team members, the more trust you'll gain as a company.
Step 4: Success Factors
Next up, what needs or specific niche are you addressing in the particular real estate market? These things are crucial for getting financial partners to join your venture, convincing them ‌you have a great business idea on hand.
Here's an example of what a success factor could be:
Flipping Fortunes addresses the growing niche within the Metro Detroit real estate market. Our team opens opportunities for valuable fix-and-flop projects, making it easy for investors and home buyers to get their slice of the confusing yet high-performing hotspots in the tri-county area.
Pro Tip: You can also conduct a SWOT analysis to get a clearer picture of your strengths and weaknesses as a company.
Step 5: Target Market
As with any business, your house flipping company's success depends on the supply and demand, as well as the cost of labor and value appreciation of the renovations. You don't want to offer your services to a place that doesn't need them.
Instead, your goal is to identify where you can "sell" most of your flipping services to a large market for many years to come.
Step 6: Business Entity
To operate your business legally, ‌choose a business entity and register for your business in the state you'll operate in. There are many business entity types to choose from, but we recommend that go with one that has limited liability protection, like an LLC or corporation.
Liability protection is crucial for a house flipping business, as there are many things that can go wrong. For example, someone can sue your company because of a property you've flipped—where you'll want to ensure that your personal assets remain protected.
Pro Tip: Consult with a business attorney to learn your options and weigh them accordingly.
Step 7: EIN, Insurance, Permits, & Licenses
It's also important to ensure that you have the required documents to run your business. Oftentimes, banks and private investors will want to see this anyway. After registering your business, go through the following processes before officially starting operations:
Register for an employer identification number (EIN), which you'll use for tax purposes, applying for business loans, or apply for business bank accounts and credit cards.
Look into business insurance options, especially if you're going to hire employees. You'll need workers' compensation, unemployment, and disability insurance. Moreover, research about general liability and commercial property insurance to protect your assets.
Obtain the property business licenses and permits for your state and scope of work. You might need to get several permits to work in the construction business. You can also check with your local chamber and business attorney to ensure that you have the complete paperwork.
Step 8: Financial Summary
Lastly, ensure that your flipping business will generate high returns—both for you and for your investors. Here are a few ways you can get financing:
Through friends and family loans: Also called Patient Capital, this is when you fund your projects with personal loans from family members, friends, or partners. It's low stakes and an easier route than traditional bank loans.
Tapping into your 401(k): If you don't plan on retiring ‌soon, you can take a loan out of your 401(k)—either from the classic 401(k) loan or a ROBS loan.
Combining financing options: You can also find success in using several financing options to purchase and renovate your properties.
Start Flipping & Start Generating Profits
As your company grows, the projects will naturally increase in complexity and number as well. That is why having a business plan is important, especially if you want to attract investors. Your investors should see that you do your due diligence before putting any money on the line.
Have any more questions? Drop them in the comment below!