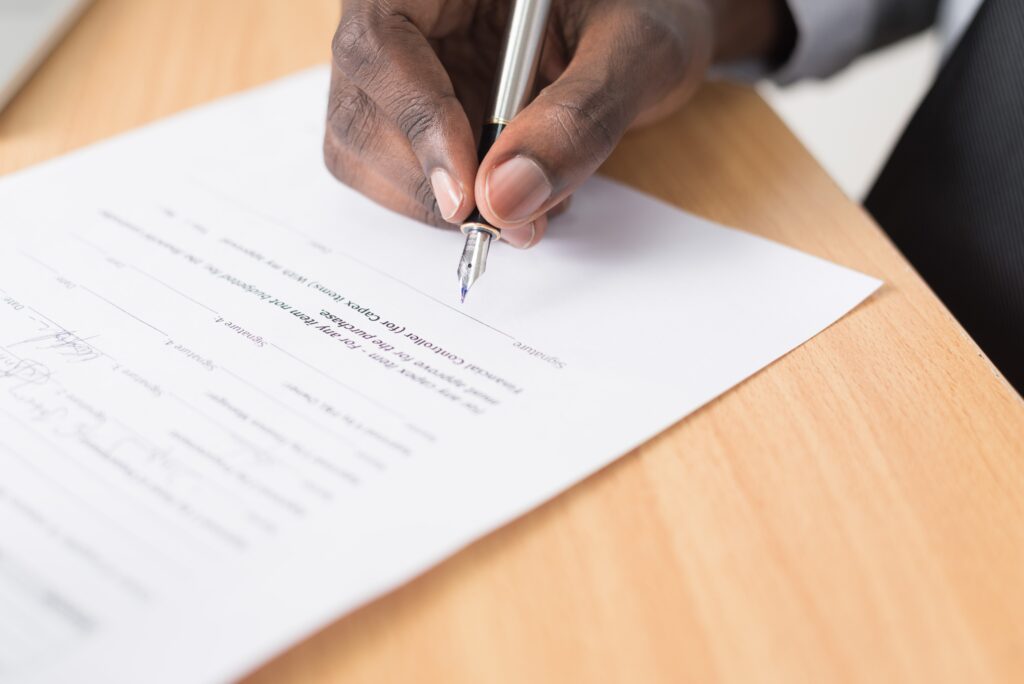 The most attractive thing about wholesaling as a real estate investment strategy is that you can do it with no money of your own and none of the headaches that generally come with owning a property.
There are two ways to wholesale real estate: double-closing and assignment of contract. We covered the down and dirty of double-closing a few months ago, but now let's take a look at the pros and cons of wholesaling using the assignment of contract method.
What is Assignment?
An assignment of contract is when a wholesaler enters into a purchase agreement with a seller, giving them the right to sell the contract to a buyer for a fee. The good thing about this is there's no capital gains tax involved (but you still need to pay about 30% ordinary income tax, depending on your tax bracket, if you're holding it for less than one year).
Pros
Assignment is cheaper than double-closing: Because there's only one set of closing costs to pay, this is the most cost-effective wholesaling method.
It's a good selling point: You can negotiate a better price from sellers by assuring them that it will be a smooth and easy transaction, you will cover all their closing costs, pay off their lenders, and then deliver their remaining profits to them.
It's simple: You find a buyer, sign an agreement, put the 'earnest money' into escrow, then step back and let the deal go through. It's also easier to explain to titles companies than a double-closing, if the company you're using isn't experienced in wholesale deals.
Assignment can be done quickly: The process doesn't require much time from your end – often just the amount of time it takes you to market and find a buyer. Because there's only a single closing, that part of the process is usually faster than with double-closing, also.
It can create opportunities for repeat business: If done right, this can allow you to establish a relationship with the buyer and do repeat business with them over time. The most important thing here is to remain transparent, so that all parties are aware that you're making money and are bringing value to the deal, whereas this is less clear with a double-close.
Cons
Your assignment fee is visible to all: One of the cons about this arrangement is that your fee will appear on the settlement statement. As we said, this kind of transparency can help you form lasting business relationships with your buyers, but it also can make some buyers and sellers wary. If you're making a hefty sum, the seller might be taken aback or begin to rethink whether they're getting a good deal or being ripped off by you. By the same token, buyers might think they could get a better price elsewhere, so it's possible either party could try to back out of the deal once they realize you're making money off of the transaction.
State legalities could be an issue: Realtors lobby hard to keep laws tight against wholesalers so they can avoid losing business in their respective states, so you need to remain vigilant and politically active to safeguard your rights and your business.
It can limit your options: You need to verify with your buyer if they intend to pay in cash or use bank financing. Keep in mind that some properties, like short sales and bank-owned homes, can have no-assignment clauses in place, which means you can't use this method to wholesale these properties.
Assignment of contract is a good way to approach wholesaling if you're looking for quick, relatively easy transactions and the opportunity to develop long-term relationships in the industry. However, this method might not be the best for those who want to make large profits off of each deal they do, as it can put off buyers and sellers alike. A good rule of thumb is to use assignment only if you're making less than $10k off a deal, and to always be upfront with all parties about your fee and the benefits you bring to the table in exchange for this fee.
Ultimately, the efficiency of assigning a contract means that you can complete more transactions in a shorter period of time, which can make up for the fact that your fee will be smaller than in a double-close scenario. If you're uncomfortable with the idea of being transparent about how much you're making, or if you want to get bigger returns from each deal, then opting for a double-close is probably the better choice.
Image Courtesy of Cytonn Photography