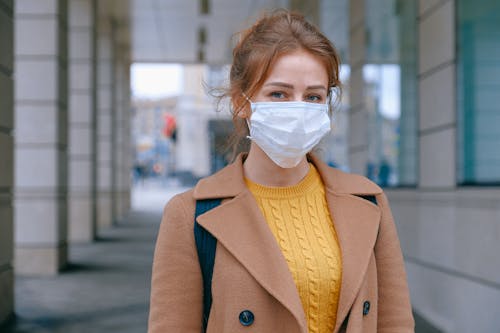 Coronavirus has affected the travel and tourism industry at an unprecedented scale. With strict stay-at-home orders and lockdowns still in place globally, online travel traffic is down by 70%, potentially accounting for up to $20B in missed revenues. In the US, bookings for short-term rentals bookings saw a 94% year-on-year decrease due to the pandemic.
As borders slowly start to reopen in the near future, what will the new normal of the short-term rental industry look like in Metro Detroit and Oakland County, in particular?
Localized Effects Will Differ
Travel restrictions have crippled the industry severely, but data suggests that the short-term rental industry is doing better than the hotel industry, which reported continuous declines, with revenues per available hotel room dropping year-on-year by as much as 94%.
Urban markets will likely suffer more than holiday or leisure destinations. In New York (where the virus hit hardest), year-on-year data indicate that the demand for short-term rental properties have decreased by 50%, and consequently, revenues have gone down by 47%, too.
What we're currently seeing is a shift in demand from urban to remote rental locations, where there is less exposure to the virus. As these patterns carry on into the foreseeable future, we recommend STR operators to keep a closer eye on market trends and industry news. More than ever, strategic and data-driven decisions will be crucial in bouncing back from this crisis.
Assessing the Impact of COVID-19
To predict demand and gain market insights, consider using a trend analysis tool, such as MarketMinder. They provide good breakdowns of market rates and offer valuable insights on trends that can help you work out the state of your particular market, and adjust your strategy accordingly. (Note: some of their features are only available for paid subscribers, but you can do 5 basic reports a month for free).
Here are some trends to look at to gauge the stage of your market's recovery:
How far ahead reservations are being made?
How are other hosts pricing their properties now vs. their pre-pandemic rates?
What rate do guests actually book the property for?
How far are people travelling to reach your area?
How are they getting there – by air or car?
When will business-related travel resume? Are there any conferences planned for the future in your area?
Are people booking owner-occupied rentals, or only "have the whole place to yourself" ones?
Post-pandemic, it seems very likely that travelers may opt for vacations that could be reached via land travel to mitigate risks. This may lead to an increase in demand for nearby STRs, as travelers try to find budget-friendly holidays and accommodations within easy reach of the city.
To see how these trends are developing in Metro Detroit, we used MarketMinder to conduct a comparison between Downtown Detroit and a suburban area closer to the lake, such as Saint Clair Shores.
Insights from the tool indicate a rental demand score for Saint Clair Shores of 72, in comparison to Detroit's score of 69. Median occupancy rates (calculated over the last 12 months) in Downtown Detroit are also down, from 69% in June 2019 to 45% in April 2020. By comparison, Saint Clair Shores has a current occupancy rate of 50%, possibly showing early signs of the shift in demand from urban locations to less densely-populated areas.
Human beings have an inherent desire to travel and explore. So it's almost certain that, once travel restrictions are lifted globally, the demand for STRs will slowly increase again. Although we don't exactly know when this "new normal" will begin in earnest, for now, property owners and landlords can spend this time preparing for it, by implementing strict sanitation measures to reassure and attract future guests.
Image Courtesy of: Anan Shvets