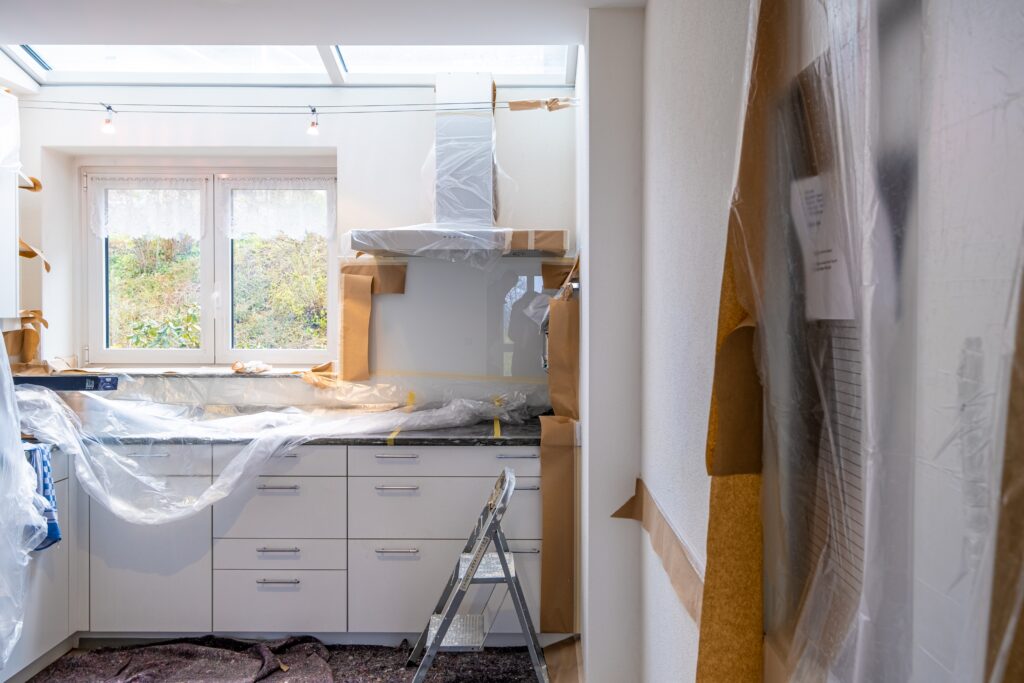 Flipping a perfect house is a feeling like no other. After hours of fixing it up and giving the property a facelift, you can sell it knowing you'll get back all your hard work. And you've given an old property a new chance to become a well-loved home again.
Then, you get to walk away with a sizable return on your investment, and get started on your next flipping project.
Flipping has been a real estate strategy for decades, but is gaining serious popularity with the success of shows like Flip or Flop. But, of course, these fixer upper shows only feature the ideal scenarios, enchanting the audience with all the benefits of house flipping.
But the reality is that flips are sometimes flops. It's not always easy to sell the home at a good price, which defeats the whole purpose of house flipping for a profit. In fact, profit margins from house flipping fell by 3.2% in 2019 due to increased competition.
Nevertheless, the wind has shifted and we're now seeing a huge increase in flipping profits. Home flippers are now garnering a massive average of 44.4% return on investment.
If you want to join in the fun and earn the highest flipping profits that you possibly can, read on to learn how you can price your home correctly and exit your investments with significant gains.
What to do After You've Finished Renovating Your Flipped House
So, you've gone through the process of renovating the house. You found a great property to work with, and all the renovations are complete. The next step is putting the property on the market and waiting for offers. But how, exactly, can you land on the perfect price?
Let's take a look at some tips to price your flipped home according to its value.
Calculate the After Repair Value (ARV)
The after repair value—as the name implies—is the estimated value of a property after all the renovations are complete. For a house flip to be successful, you want this value to be higher than your total costs. You don't want to have spent 80k for the house and 40k for repairs and renovations, only to have the property only valued at 100k. You need to have a good idea of your ARV in order to properly budget out your flipping project.
Having said that, there are two main methods to determine a property's value.
The Comp Method: This method is the most common way to determine the value of your property. This method is preferred due to how simple it is to compute your ARV.
You can also have an appraiser evaluate comparable properties that have recently sold in the neighborhood and set a fair market value for your flipped home. Alternatively, you can also use Realtor.com or Zillow to get ballpark figures on comps.
2. The Income Capitalization Method: This method of determining a property's value is only suitable for large properties such as shopping centers and apartment buildings.
Simply divide your net operating income (NOI) by the capitalization rate (cap rate) to land on the property value. The NOI is what you expect to earn from the property, while the cap rate is the sales value of similar properties sold recently
Unless you're flipping a large property, you'll most likely use the comp method to determine your ARV. Only large properties have to take into consideration an NOI. Such as when the building rented-out is at 100% capacity. For smaller properties, the simpler comp method is preferred.

What Makes a Property Comparable
Now that you know how to calculate your after repair value, let's discuss the details of running comps. When comparing properties, they need to be of similar status. For example, comparing a 3-bedroom house to a 12-story apartment complex would be useless. A comparison needs to fall under certain standards.
The basic criteria you see below are the most important:
Property Size: Compare your flipped home to a property of a similar land and property area. The rule of thumb is to consider only the properties that fit within the range of 400 square feet smaller or larger than your property, and forget the rest.
Property Age: Examine recent sales of properties that are similar in age to your flip to get a good estimate on price.
Property Condition: Use recently remodeled or renovated houses that have similar conditions to your flip as a reference. Comparing your flipped home to another fixer-upper or a brand new, Class A home will only confuse your numbers—even if all other factors are the same.
Other Properties Sold: It's important to know the value of real estate sold recently. The real estate market is closely linked with the economy and interest rates. Prices fluctuate so sales from more than half a year. If the market is volatile, keep the date of sale in mind when looking for comparisons.
Ensure that you stay true to the criteria you'll determine, so you compare your property to only the ones that will help you determine the best selling price.
Disregard Outliers
When comparing recent sales, you're sure to find some extreme or stand-out sales. It goes without saying that these outliers could have extenuating circumstances that altered their sales price.
For example, a large property could be sold for cheap if there were unusual circumstances that occurred on the property, like a crime happening on the premises. In contrast, a small house can sell for above market value because it comes with a lot of amenities, like a huge backyard, an indoor sauna or a pool.

When you are looking for sales to base your property's price on, you need to eliminate these extremes. Only when you get the real average on sales of similar properties will you land on the best estimate of your flipped home's price.

Here's a sample list of what you may have after running comps:
House 1: Sold for $100,000 at 1000 square feet
House 2: Sold for $150,000 at 1000 square feet
House 3: Sold for $110,000 at 1100 square feet
House 4: Sold for $105,000 at 995 square feet
House 5: Sold for $70,000 at 1200 square feet
House 6: Sold for $120,000 at 1180 square feet
Both houses 2 and 5 are outliers in this comparison and should be disregarded when scouting for a comparative price. We may not know why they're priced so differently, but we still don't want them to have an impact on our end result.
Conclusion
House flipping is one of the most lucrative and resource intensive projects in the real estate industry. If you're not well-versed with the investment strategy, you can end up with a huge money sink that's burning a hole in your pocket instead of walking away with the promised, coveted gains.

Nevertheless, there is a solution to flipping with confidence. And that's to master the art of pricing your flips correctly—earning you high flipping profits with minimal risks in the process.

If you need any additional tips in flipping a house, feel free to drop us a message! Our team of expert property managers are more than happy to help house flippers price their fix-and-flip projects.