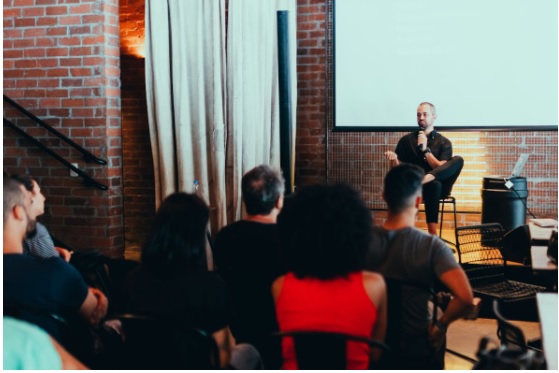 To quote the founding father of the United States of America, Benjamin Franklin, "An investment in knowledge pays the best interest."
When people learn more about the things they venture into, they can do it better. However, it's also important to consider who you learn from. The better the source, the better your improvement. You want to learn from teachers with plenty of experience and successes in their careers. 
But who are the "good teachers" of house flipping?
In this article, we'll be talking about some successful flippers, their stories, and their valuable insights. With the right mix of information and inspiration, you too can follow in their footsteps. Read through the list below and find out who you should be following to step up your flipping game.
Mike Cantu
Based in Southern California, Mike Cantu runs a buy and sell operations, deals in wholesaling, and manages his own portfolio of rentals. As a successful figure in the industry, he aims to teach others through books he's written: Don't Get Voted Off Real Estate Island and Rental Management and Properties. Apart from books, Mike Cantu teaches through talks in Southern California's investment clubs.
Being an established figure in the industry, Mike Cantu has reached a point in his career where he wants to help others find success. Although he's made it now, he took over 30 years to reach where he's at today. He has two bits of advice for people trying to find success in the business: First, always be eager and dedicated to learning. And second, believe that it's possible.
According to Mike Cantu, by constantly showing up to learn and believing in yourself, you can find success in real estate. If you're interested to learn more about Mike Cantu or his courses, find out more here:
Nick Manfredi
A household name in the real estate community of Southern California, Nick Manfredi is the CEO of the Manfredi Group. He's also an expert when it comes to buying and flipping, as well as a speaker teaching others about real estate.
Due to his accomplishments as an entrepreneur, he has even earned features in Fortune Magazine and Los Angeles Times. He's well-established now, but he overcame many hurdles and challenges over the years to get there—all of which made him the experienced expert that he is today.
His advice for those starting in the business is to do business with experienced people. By doing so, you can learn the ropes as you work alongside the professionals. That said, this is your chance to "work alongside" and learn from one of the bests—check out Nick Manfredi's pages online:
Danny Johnson
Apart from being a top house flipper, Danny Johnson is also a best-selling author. In fact, his book Flipping Houses Exposed was the number 1 best-seller on Amazon. And for those of you interested in reading it, it's free! He also has a blog, FlippingJunkie.com, where he shares his stories and teaches people about the flipping business.
He started flipping houses in Texas and has now been doing it for over a decade. If there's anything he wishes he could change early on in his career, it would be that he chose to flip houses he liked rather than flip the ones that investors would buy. His advice is to always consider the investor—not your personal preference.
To learn more and learn from Danny Johnson, you can click on the following links:
Glenn and Amber Schworm
Husband and wife, Glen and Amber Schworm, started their flipping business in 2008. Fast forward to 2021, and they have bought, flipped, and sold over five hundred houses. On average, they flip about 38 properties a year! To teach and help others find success, they also host a podcast. On it, they talk about all the flipping business alongside other real estate investment tips.
Their top tip for those who want to make it big in the industry is resilience. As they tell all their followers, "Your mindset needs to be all about getting things done no matter what obstacle is thrown in front of you."
If you want to keep up with Glen and Amber Schworm, you can head over here:
Doug and Andrea Van Soest
The last entry on this list is another unit, husband and wife Doug and Andrea Van Soest. Their story starts when they first read the book, Rich Dad, Poor Dad by Robert Kiyosaki. After being inspired, they started pursuing their passions. In 2008, they started flipping houses in Southern California, and eventually they went on to invest in rental properties as well.
Today, they have bought and flipped over 140 properties and have over 40 rental units. When they were getting started, they only had one thing in mind: Keep going. They believed that to become successful, you have to actively chase it and make it your reality.
For more about them and their podcast features, you can refer to the links below:
Learn From The Best, Reach Your Best
Before any of these people were successful, they all had to work their way up. But it's not work alone that got them there—it's the right mindset, perseverance, and resilience. Once you've mastered those key things, it'll get easier.
By learning about some accomplished flippers and their insights, you're already on the right path to finding your own success. You never know, one day we might be sharing your stories to inspire others as well.
Do you have another inspiring flipper in mind that you want to share? Let us know in the comments below!