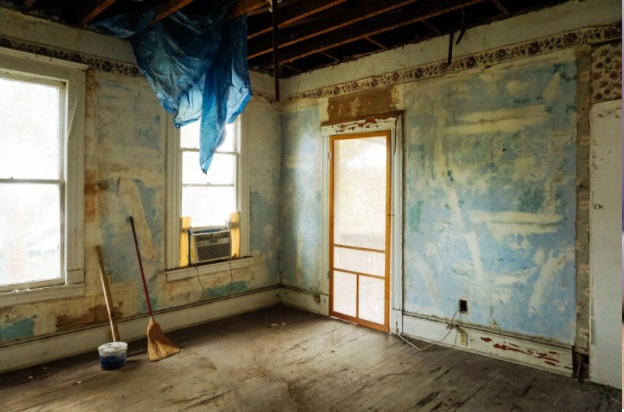 If you've been participating in real estate forums and websites for a while now, you've likely noticed that new investors are often interested in buying the cheapest house they can find. In addition to getting a better Rent-to-Price rate, they believe that buying cheap will save them money on closing costs and property taxes. But there's much more to investing than the purchase price of a home.
Cheaper houses may seem appealing on paper (or laptop screens), but it's important to consider all the implications that come with them. And if you still decide to buy one, you need to understand what you're getting yourself into.
Otherwise, you risk buying an asset that actually loses you money instead of bringing in a profit. 
Why Cheap Houses Are Rarely the Best Idea
The term "cheap" is relative to your perspective and can vary from market to market. Even so, whether it's buying a home for $40,000 that rents for $700 or anything similar, buying cheap homes goes against these four pillars of conservative investment.
The 4 Pillars of Real Estate Investing
These are the crucial pillars you need to be aware of when purchasing a property:
Capital Preservation: As a conservative investor, you want to protect your money and avoid loss within your portfolio. In exchange for large returns, you prioritize investment security and stability.
Stable Cash Flow: You want to have the assurance of positive cash coming into your investment business. This way, you'll increase your assets and have the funds for daily operations.
Appreciation or Equity Gains: Aside from cash flow, you also want to gain equity as your property increases in value over time. This allows you to make a profit once you decide to sell.
Tax Benefits: The biggest tax benefit of purchasing real estate is in the form of deductions. These come from property tax, mortgage interest, repairs, operations, and depreciation.
Why are cheap properties against these pillars? Well, it's because they tend to come with a host of problems, some that you might not have considered. Here are a few problems and limitations you'll face when going with a cheap property:
They're located in areas leaning towards economic decline.
They have poorer tenant payment performance, leading to higher eviction costs.
They have higher tenant turnovers and RentReady costs.
They often come with underlying deferred maintenance issues.
They are harder to insure, since the cost of replacing the property often exceeds its insurable value.
They are difficult to secure lending for.
They come with limited exit strategies.
These reasons show why buying cheap isn't always the smartest strategy. Going for a slightly more expensive property (like a Class C instead of a Class D) might take a bigger chunk out of your savings upfront, but it's often a smarter choice in the long run.
Of course, if you're still planning on purchasing a cheaper property, here are some factors you need to prioritize.
How to Approach Buying Cheap Properties
Not all cheap homes are traps, but you'll need to know how to spot the good ones. You don't want to end up with a decrepit building that eats up your savings. So, when buying cheap properties, make sure to do the following:
Invest in Up-and-Coming Areas: Cheap properties are often on the outskirts of town, so ensure that it's an up-and-coming neighborhood with a growing population and economy. This way, the property will retain its value and increase over time.
Anticipate Necessary Repairs: Since cheap homes often come with underlying problems, you should work with a professional inspector and licensed contractor. That way you can easily manage the complications and accurately estimate necessary repairs.
Check the Neighborhood and Tenant Pool Class: Ensure that the area attracts quality renters who will follow lease agreements and take care of your property. Cheap properties are often in lower-class neighborhoods, which means lower-class tenant pools, as well.
Run the Numbers: Conduct proper real estate analysis to ensure that the numbers make sense. Here are a few calculations to get started:

Net Operating Income (NOI): This number should show a favorable balance of income and expenses. Compare the NOI to similar properties in the area to see if you'll also have high revenues and small expenses.
Cash Flow: How much money will you pocket? The monthly rent you can charge should be 1% or higher than the purchase price to indicate strong cash flow generation. Buying a cheap property that can only demand so much rent defeats the purpose of investing in one, as you won't have the rent-to-price ratio you expected to enjoy.
Cash-on-Cash (COC) Return: The higher the COC, the more the property can pay for itself. A good rule of thumb is to have a COC that's higher than 10%.

Have a Great Management Strategy or PMC: It's relatively easy to manage Class A & B properties because the tenant pool is higher demographic. Class C & D properties on the other hand, require a LOT more attention to be successful. You'll need a solid plan to handle the inevitable tenant issues or hire a great (not just good) property management company.
There are many other calculations to run, but these three should get you started on the right foot.
Conclusion
Cheap properties can create significant profits and become excellent investments when done properly. But if it only sinks you into debt, you might look back and wish that you spent your money on a safer investment opportunity instead.
As always, we suggest you do ample research and consult with other investors. When you do go with cheap property, make sure your purchase gives you results that are worth the risk.
What's your experience with buying cheap properties? Share your tips below.