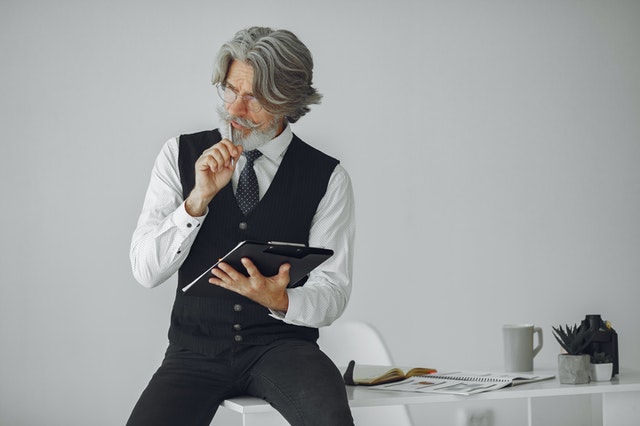 Finding houses that are suitable for flipping is difficult – but that doesn't mean you should jump on every opportunity that comes around.
Every good flipper knows how to choose properties—and when to walk away from an inevitable flop.
You don't want to be a rookie who overlooks the basics and ends up with a smaller margin than your time and effort is worth.
So here are five signs to know when a distressed house is better left alone:
1. The location isn't good.
The most important factor that decides the value of your flip is the location of the house.
What kind of city and neighborhood is it in?
What kind of residents are in the area? What do they want in a home?
How much do similar houses sell for in the immediate area? What features do they have?
What are its positive factors (e.g., good schools, shopping centers, etc.)?
What are its negative factors (e.g., highways, airports, factories, etc.)?
You need to understand the property in the context of where it's located to estimate its value, and how fast it's likely to sell (based on the level of buyer demand in the area).
Do the same research that your buyers would do, and you'll see if the location is going to appeal to them.
2. The house is too unique.
While every property will be somewhat different from another, you want to flip a house that's fundamentally conforming to or better than the standard of the local competition. In other words, they have to be similar to the houses around them, but better somehow.
For example, if the neighborhood is full of single-family homes with 3 bedrooms and 2 bathrooms, you might have a hard time selling a house with 2 bedrooms and 1 bathroom. You will, however, easily sell a 3-bedroom, 2-bathroom home with an attic that can convert to an office area.
Generally, people like lots that are higher than the average size in the neighborhood, so a large lawn is always a good distinguishing feature. Likewise, you might have to be prepared for price adjustments if your lot is smaller than the average locally.
The biggest thing to look out for is a strange floorplan. Awkward layouts will seriously turn off buyers, even if you finish a home to a high standard throughout, and some layouts can't be changed easily (if at all). Honestly, if you end up with a seriously out-of-date floorplan, you could be better off completely rebuilding a house from scratch in some cases, so this is a definite sign you should walk away if you're a new flipper.
3. You don't have enough skills or knowledge.
Unlike professional builders and professionals who've been honing their skills for years, you might not have the necessary knowledge to DIY fixes for a higher profit.
Do you know your way around basic construction tools?
Can you lay carpet, hang drywall, roof a house, and other common but important fixes?
There is money in sweat equity. If you lack knowledge and have to constantly outsource professionals to do the renovations, you'll deplete the profit you could've gotten from your investment. If you lack the skills and still try to fix everything yourself, you might end up making rookie mistakes that'll be expensive to salvage.
Furthermore, if you don't have enough knowledge, you could run the risk of hiring a contractor and getting ripped off.
Instead, be realistic and account for your lack of skills when budgeting your flip. If the costs are properly accounted for, you'll increase your chances of exiting with a good flipping profit.
4. You don't have enough money.
All real estate investments are expensive.
You need to research your financing options to find which mortgage type will work best for you, and if there's a lender that can offer you lower interest rates. Cash is possible, however there's still property holding costs and opportunity costs that you need to consider.
More importantly, there's the renovation costs. How much will you get after acquiring, holding, and fixing up the house? Novice flippers often underestimate the costs, resulting in net loss instead of gross profit.
To see if your budget is enough to flip-and-sell a house, you need to:
Identify how much you need to acquire the property
Scan the competition and see how much you can realistically sell and still make a profit
Determine how long the renovations will take and budget accordingly
Remember to take into account the loan you've taken out, taxes, utilities, insurance, and more
Be aware of the seasonality that can sometimes affect home prices and the number of days on market (e.g., higher sale prices in late spring compared to winter)
5. You don't have enough time.
Flipping and selling a house takes a lot of time and dedication—often requiring you to give up a large chunk of your time for a couple of months.
Not sure if the hours dedicated to flipping will be worth it? Answer these questions:
Are you maintaining a separate full-time job? Are you willing to give up weekends and evenings?
Do you have the budget to pay someone else to do the work?
Will you be available to oversee demolitions, constructions, inspections, and other procedures?
How much time will you spend marketing your property? Can you show it to prospective buyers yourself, or do you have the budget to pay for a real estate agent's commission?
For most people, the time all of this takes isn't worth it. They'd rather stick to their day job to have a guaranteed income, without the headache of flipping houses, so think carefully about whether or not this commitment is right for you before buying your own investment property.
Summary
To be a successful flipper, you need to understand the risks involved and how to mitigate them.
Evaluate your house flipping opportunities by doing the following:
Check the location of the house in relation to the neighborhood.
Determine if the house is competitive enough versus other properties in the area.
Budget property and never underestimate the possibility of expensive, underlying problems.
Calculate the time it'll take for you to enter and exit the flip profitably.
Be realistic with what you can repair and what you'll need to outsource.
Making profit from flipping houses isn't as easy as some other real estate investment methods, but it's definitely possible with the right knowledge, planning, and courage to walk away from bad opportunities. Keep looking and doing your due diligence, and the right one will eventually come along.
Trust us, it's worth the wait.