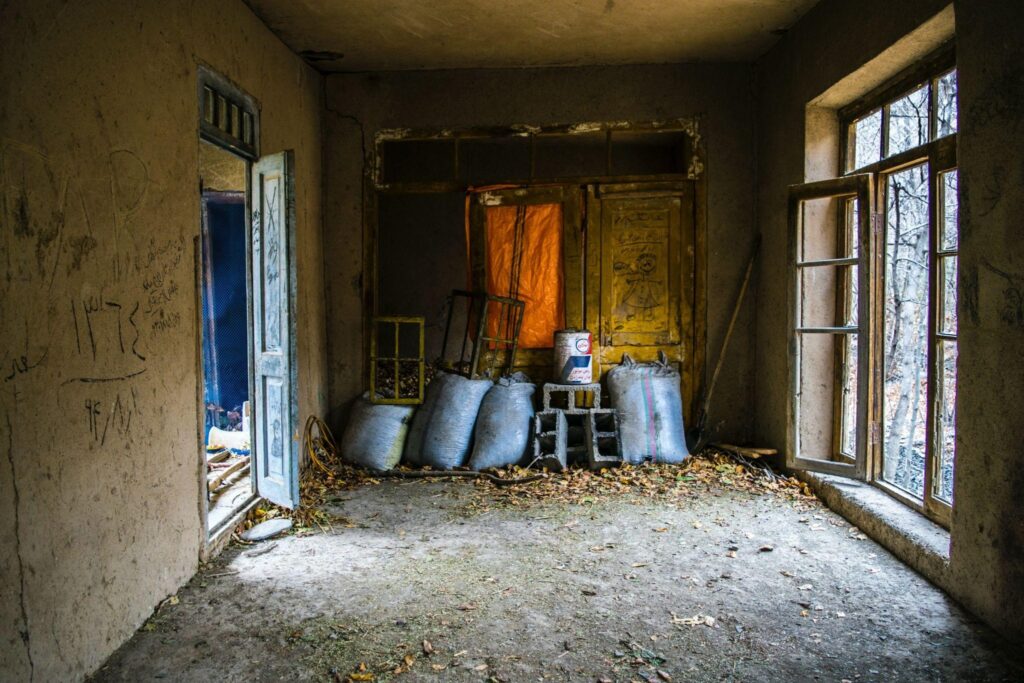 Countless shows have entertained us with the possibility of flipping an old house (over 50 years old) for profit. It used to be simple, too: find a run-down house, fix it up, and sell it for easy money.
However, in today's market, flipping a house has become much more challenging. Properties are increasingly more expensive to buy and fix up, and more and more wholesalers vie for the same investors.
And everything is exponentially more complicated if you flip an old house—the lower the starting point, the rougher the road is to flipping success.
So how can you flip an ancient house? Here are five critical tips for house flippers to remember.
1. Pick a Home in an Excellent Location
You can change everything about a house except for its location. So pick a home in a good neighborhood, often categorized by its amenities (e.g., near schools, public transportation, etc.).
No matter the potential you see in an old home, never choose one close to the freeway, with a high crime rate, or anything unappealing like that. Nobody wants a pretty property that's in a terrible location. Instead, purchase a home in a prime location, and you'll appeal to many potential buyers.
2. Check Your Numbers, and then Check Them Again, & Maybe Again!
How much is the house worth? How can you get it under the market value so you're making money right off the start? Moreover, how much will it cost to bring it up to a sellable standard?
Knowing your numbers is vital in all real estate investments, but it's especially crucial to flip an old home.
If you're not experienced in answering any of the questions we've mentioned above, you'll need to hire these professionals:
Real estate experts to know the estimated property value
Contractors or inspectors to determine the estimated renovation costs (ERC)
Real estate agent or broker to determine the after-repair value (ARV)
These professionals will help you flip an old home, especially given how tricky it is to renovate and know the value of a subpar property; doing things yourself might lead to underestimating or overestimating the cost and value, which could put your entire investment at risk.
3. Understand What Needs to be Done—and What Really Doesn't
A home inspector can help you understand what needs to be fixed in a house before you sell it. Oftentimes, old houses need work in these areas:
Outdated outlets and electrical systems
Outdated heating systems (HVAC units)
Obsolete plumbing systems
Foundation issues
Deteriorating roof
Hazardous building materials
Old windows and door frames
These structural issues are called the "bones" of a house because they're essential parts that make up the structure and safety of the property. You can get away with ignoring other cosmetic details like paint colors or flooring when flipping an old house, but you absolutely cannot ignore the bones. If any of these areas are not up to code or need significant repairs, it will be especially difficult (and expensive) to fix before selling. Contract a professional inspector to confirm the condition of an old home before you buy to stay in the clear.
4. Find Reliable and Honest Contractors for Repairs
Once you've bought the house and know what needs to be fixed, it's time to find a contractor.
A lot of people try to save money by hiring an unlicensed contractor, or by avoiding getting multiple bids from different contractors. As a result, they often overspend on repairs or end up with a subpar repair job. Cutting corners can cost you thousands of dollars and cause significant delays in selling the property.
Find a good contractor by following referrals from friends, family, or other real estate investors who have flipped homes before. Once you have a few referrals, interview each contractor, get multiple bids, and check their licensing and insurance.
Here are the two categories of contractors you'll choose between:
General contractor: If you choose a general contractor, you'll only have one point of contact who's in charge of managing the entire project from start to finish. A general contractor should be someone who is capable of managing every step so you can trust them the entire way.
Subcontractors: If you choose to go with subcontractors, you'll do the overall managing yourself and have a group that includes electrical, plumbing, HVAC, framing, insulation, painting, and flooring professionals. You'll also need backups to these roles so you're never left hanging if one subcontractor calls out sick.
A good contractor is honest about the repairs that need to be done, gives you a fair price, and has a good reputation. Don't be afraid to negotiate with contractors—remember, it's your money and your investment, so you should feel confident in getting the best value for the repairs.
5. Build More Time than Usual Into Your Timeline
Old homes usually need major modifications and there's bound to be a surprise or two!
You may need to redo narrow staircases, hallways, and doorways. Moreover, you'll likely have to take down walls and rearrange the layout to modernize the old home by creating larger living spaces.
You'll likely touch every part of the house—the electrical, plumbing, framing, and more—and you'll need to strictly stick to your timeline to cover all the necessary steps. You don't want to skip, delay, or rush any of those steps, either, (like installing drywall to see immediate improvement) because the structure or "bones" is what truly makes the property valuable.
Essential renovations take time and careful planning; don't get too excited with the finishing stage.
Instead, plan ahead realistically, stick to your timeline, and schedule when each subcontractor should start their part of the project (if you're not using a general contractor). You'll make much better use of your time without sacrificing the quality of the finished property.
House Flips for Huge Profits: Old Homes for New Money
Have cautious optimism when flipping an old home. As long as you understand what you're getting into before making an offer, lend your due diligence to inspections and contractors, and have a solid plan for repairs, you can make a tidy profit by flipping an old home.
Do you need more help flipping old homes? Sign up as a member, subscribe to our newsletter, and join us in our upcoming meeting! Stay updated with the latest tips and tricks by joining a community of like-minded individuals for your real estate investment journey.
See you in the winner's circle!