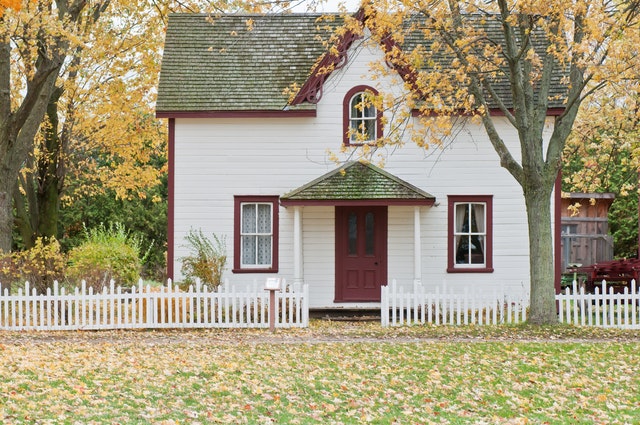 Are you looking for different opportunities to generate more income? Taking on similar real estate projects that use a skill set you already have is an advantageous way to create more avenues of income. So, if you're a seasoned wholesaler, you might want to consider reverse-wholesaling.

What is reverse-wholesaling?

Reverse-wholesaling is when you focus on finding out what a flipper or landlord wants and then start prospecting for motivated sellers with properties that match. Just like in wholesaling, the motivated buyer will purchase the property as is, without any repairs or touch-ups. And just the same, reverse-wholesalers earn through the margins they make from linking a buyer to a seller.

How is reverse-wholesaling different from wholesaling?

You might not even know it, but you could have already done a reverse-wholesale deal! The difference between reverse-wholesaling and wholesaling is that the order in which you look for deals reverses—instead of first looking for a motivated seller, then a motivated buyer, you first look for buyers/investors, then find a motivated seller that has what they want.

Are there benefits to reverse-wholesaling compared to traditional wholesaling?

Here are 3 benefits that you should know if you're considering reverse-wholesaling.
No Mortgage Concerns. In traditional wholesaling, buyers sometimes try to purchase the distressed seller's property through a mortgage loan. But here's the thing: It's not always approved. You got everything lined up and ready to go, only to disappoint yourself and the seller if the buyer can't go through with the plan. It's stressful for everybody in the process.
Reverse-wholesaling eliminates this problem, since the strategy requires you to build a list of serious buyers with the cash to purchase before bringing a seller into the deal. With one less factor for a deal to fail on, reverse-wholesaling provides more assurance that the deal will push through.
Faster Closings. With buyers ready to pay in cash and the motivation for a distressed seller to quickly get a full cash payment, reverse-wholesale deals close much faster than traditional wholesaling.
More so, since deals faster, you have more time to focus on other projects and investments. As the saying goes—"time is money."

Less Concern Over ARV and Repair Estimates. Inspecting a property, noting down what needs repair, and calculating for the repair estimates and after repair value (ARV) can be a tedious process. Apart from that, what needs repair and how much you will budget for them depends on your subjective assessment.

In reverse-wholesaling, buyers are more involved. When inspecting the prospective property, they may even send their own contractor to take note of the properties' state. Buyers also decide on the extent of repairs they want, which might not align with your personal assessment. If you come by an investor that works this way, it takes the burden of inspecting, assessing, and calculating off your shoulders.

In addition, you can also learn from contractors and how they inspect to improve your inspection and assessment skills.

Skip the Listings. If you didn't already know, it's illegal to advertise a property that isn't yours unless you're a licensed broker or a real estate agent. Sometimes when looking for buyers, you may resort to putting the property up online to attract buyers instead. With reverse-wholesaling, the deal starts with the buyer, so that eliminates the need for postings and listings.

Challenges. Really the only challenge is making sure you're dealing with serious buyers that have the cash to buy once you bring them a deal. No one has an endless supply of funds, so you should expect a buyer to occasionally pass on a deal you bring them. But that's why you should try to find 2-3 buyers for each category of property you end up looking for.

Conclusion.
Traditional wholesaling is a quick and lucrative business, but it's not perfect. Reverse wholesaling, on the other hand, has the same characteristics, except deals close faster, there's less tedious work, and more assurance of a deal pushing through.

It may sound simple, but it's a very smart way to minimize the common risks that come with the usual wholesaling process. Who knew that doing things in reverse can have such a great impact on your profitability? Well, now you know!

Did we miss anything? Let us know in the comments below!