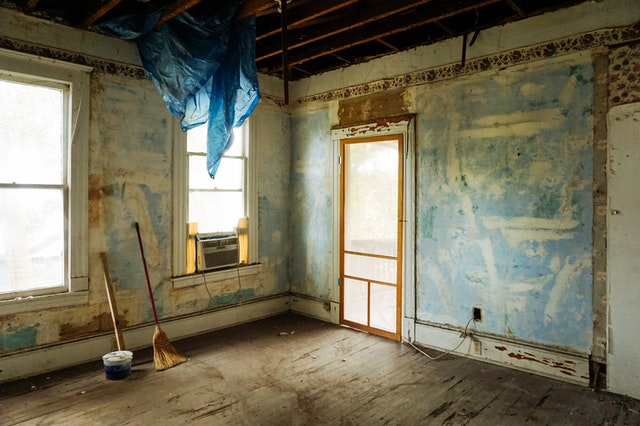 If you want your rental portfolio to stay in business during the coronavirus pandemic, you need to align your offering with people's priorities in the new normal.
Safety and protection are of utmost importance right now, so what safety measures should you implement to assure your guests?
Furthermore, why are they renting in the first place – are they going to have a staycation since traveling abroad isn't a safe option anymore? What can you then provide to make your STR attractive, given the rapidly-changing consumer behaviors we're now seeing?
Here are some ideas to help your short term rental business adapt to these new times:
Contactless Check-In and Out
Plenty of us have experienced arriving in a new country and checking yourself in to the AirBnb rental you've reserved beforehand. You don't even meet the owner, you just use the passcode they gave you to enter the cute little apartment unit. Days later, after you've eaten all the street food and bought all the souvenirs possible, you check yourself out simply by locking the door behind you, before heading to the airport. It's easy, safe, and keeps human interactions to a bare minimum (owners or property managers only show up when something goes wrong with the unit!).
With all the tools and technologies available, you can implement contactless checking-in and out in your rentals too, and operate with increased health and safety protocols. Digitizing and revamping your check-in and out process will help to assure guests that you provide convenience plus safety. All you need is:
Digital key or lockbox access
Welcome card with house directions & local info
List of contact numbers
Refund Policy
COVID has cancelled a lot of plans – but not a lot of payments. One of the biggest head-scratchers during this pandemic is how most of us can't cancel expensive flights, gym memberships, or reservations in resorts without a whopping, heartless cancellation fee.
To assure renters that your refund policy considers the pandemic and related governmental restrictions, try including these two in your emergency policy (at least, for bookings made prior to March 2020):
Flexible credits – Offer the guest a full credit for the amount they've paid if they are beyond your cancellation window. You can allow them to use these credits to book your property again in the future (post-pandemic), so at least it's just a "rescheduling" for both of you.
Refunding – Offer the highest refund you can in your cancellation policy, while still protecting yourself. If the guests are unable to accept credits, and you can't commit to a 100% refund, then at least give them back 50%. With the pandemic, uncertainty is our reality nowadays, so take this opportunity to show understanding to your travelers – it will result in higher chances of them returning post-COVID.
3. Sanitizing and Documentation
Take the extra mile to sanitize your STRs – not just clean them. What's the difference? Cleaning is removing most germs, dirt, and dust using a soapy sponge or damp cloth. However, cleaning does not remove all the germs and bacteria that are hidden in the deeper layers. By using chemicals to deep-cleanse, sanitizing your rental will lower the risk of infection and further assure your guests of a COVID-free home.
Document all the sanitizing measures you've done using the simple guideline below. Feel free to add more details as you go along. You can even post this as part of your listing to make any prospective guest feel at ease:
Wear protective gear or PPEs while you clean.
Ventilate the rooms before you clean (as recommended by the CDC).
Wash your hands properly and thoroughly before and after each cleaning.
Clean first, then sanitize. Use detergent to remove dirt, dust, grease, and most germs. Afterwards, spray and wipe with disinfectants using clean cloths.
Use disinfectants that are registered by the Environmental Protection Agency (or has 70% alcohol) as these are believed to be effective against the virus.
Pay attention to all surfaces–especially those that are frequently touched. For rugs, sofas, drapes, or anything else that's similar, machine-wash if possible.
Avoid touching your face while cleaning to prevent the spread of germs.
Wash all linens at the highest heat setting recommended by the manufacturer.
Empty all appliances and disinfect their surfaces.
Dispose of your cleaning supplies properly.
Safely remove your cleaning gear after you're done.
Include a card in the property, informing newly-arrived guests that the property has been disinfected (listing all these steps, if desired!), and publish this
information online – it will help set your property apart when people are searching for a place to stay.
4. Comfort Features
Lastly, figure out why they are renting your property during COVID. If they're planning a staycation, then it's best to fit your property with entertainment and other comforts. This could mean additional towels, a coffee maker, board games, or free Netflix. (It will also differ, depending on where your STR is situated and what kind of guests you attract. Features that rowdy 20-year-olds will appreciate are quite far from those that 80-year-old elderlies will kiss your cheek for!)
Here are some features to consider:
Provide quality basics – Strong water pressure, fast and reliable WiFi, AC units and heaters that work without fail are all examples of levelled-up basics. Having these basics at good quality gives the guests everything they need for living, working, and relaxing in the easiest way possible.
Offer ample amenities – Stock your bathrooms chock-full of toiletries any of your guests can appreciate (especially when one of them forgets their toothbrush or shaving cream). Prepare your kitchen to handle an entire family cooking together with all the pots, plates, wine opener, and sponges. People are cooking in more now than ever before, so having things like spices and oil might be a nice additional touch, too.
Have unexpected features – If Netflix is now an expected offer, then try installing a Nintendo Switch for your guests to enjoy. Throw in a foot massager in the living room too, for mom to get pampered while the kids play Mario Kart on the big screen. Perhaps you can put a couple of cold ones in the fridge for dad to kick back and relax as well. These are all small items that you can offer specially for COVID-escaping staycationers that will stay in the rental for days at a time, and these small touches go a long way towards garnering awesome reviews.
COVID may have hindered a lot of businesses from operating, but that doesn't mean yours should stop too. There are ways to keep your short-term rentals attractive even in the midst of this pandemic. Try out these tips and comment below on how they worked for you!
Image Courtesy of Evgenia Basyrova