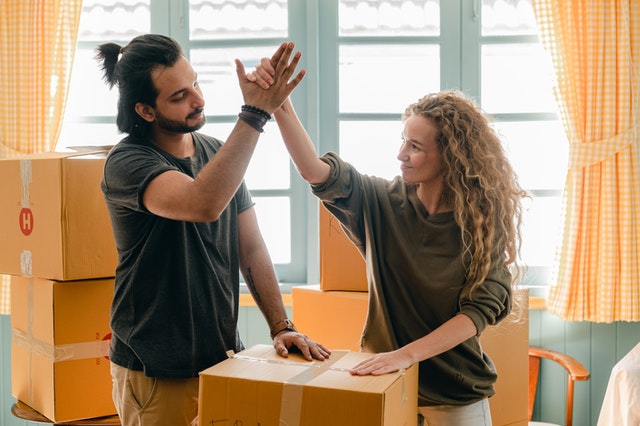 Rigorously screening your tenants is everything in landlording. Why? Because great tenants will make you wish you got into landlording earlier, however, problematic tenants make some landlords wish they never began investing in the first place.
If you don't want to end up with regrets – screen your tenants! Here are just a few of the problems you can avoid by doing so:
MISSING & LATE PAYMENTS
The occasional late payment is one thing, especially if the tenant is just going through hard times (like a pandemic). But no landlord wants to end up with tenants that never pay on time, or never pay at all. Non-paying tenants will give you a headache trying to reach them, turn a blind eye to the lease agreements, and eventually, when you finally threaten them with eviction, pay only partially, just enough to stay a bit longer in your rental.
However, by screening well, you'll see their employment status, current income, credit history, and talk to their past landlords to find out if they pay rent fully and on-time. This is the only way to help guarantee yourself consistent income through their rent – which is the whole point in renting out your properties.
EVICTIONS
Processing evictions is expensive, time-consuming, and extremely stressful. Common reasons for evictions are non-payment of rent, lease violations, property damages, or illegal activities – all of which are pains you can avoid by screening well.
You can avoid getting yourself into situations that require evictions by looking out for any concerning things during the interview screening. How responsible are they with their finances? How did they behave in their past rentals? Are they rule followers (e.g. did they follow the lease agreements at their previous rental)?
For more on how evictions work in Michigan, head on over to this link.
PROBLEMATIC TENANTS
Some tenants don't take their landlords seriously. They may seem great prior to renting, but this doesn't mean they will continue to behave once they've secured your property.
Some will damage your property. Some will harass the neighbors. Some will want you on standby to attend to any of their requests, no matter how unreasonable or small. Just look up "tenant horror stories" on Google and you'll see what we mean! They will make you wish you hired a PMC (which you can obviously consider doing, too) or at least have screened them properly before handing the keys over to them.
It's just not worth it when you can verify their historical data and call up their references to check their behaviors.
4. DIFFICULT MAINTENANCE
Since tenants have no attachment to the property, many lower class (C and D) tenants won't take care of it as much as you wish they will. But you've invested good money in your units, so why wouldn't you also invest in good tenants to take care of them?
It only takes one sloppy tenant to reverse the improvements you've done into costly damages you'll be forced to fix. One dog to scratch the hardwood floors, one lazy tenant to neglect the overheating boiler, and one hoarder to turn your rental into an insect hub.
To avoid this, ask previous landlords how they were during their tenancy. Were there any problems with property damage, housekeeping issues, or living habits? Also ask if deductions were made from their security deposit, and get an explanation as to why. If tenants can't provide a suitable, well-documented explanation for any sketchy rental history, beware!
5. HIGH VACANCY RATE
The words "high vacancy rate" should scare any responsible landlord, because an empty rental investment is just losing you money by the month. The vacancy rate compares the amount of time your property could have been rented versus the time it's actually rented, so you want it to be as low as possible. Common reasons for vacancies can be because the tenants you get are always leasing short-term, the tenants are often problematic and have to be evicted, or the tenants ruin your property and you need to do major repairs – either way, your business is not generating profit during this time.
To prevent this from happening, verify the following during screening: Do they tend to move residences often? Do they have stable employment? How long do they plan to stay in your rental, and do they have the financial stability to commit to a longer lease? Look at past rental history, previous addresses, credit and employment history to figure this out.
Tenant screening is the last area of your property management that you want to skimp on. By being cautious before accepting an applicant, you can avoid more than just these five problems – you can eliminate most, if not all, of the things landlords have to stress over.
Any experience you'd like to share on how tenant screening saved your life as a landlord? Comment below!
Image Courtesy of Ketut Subiyanto