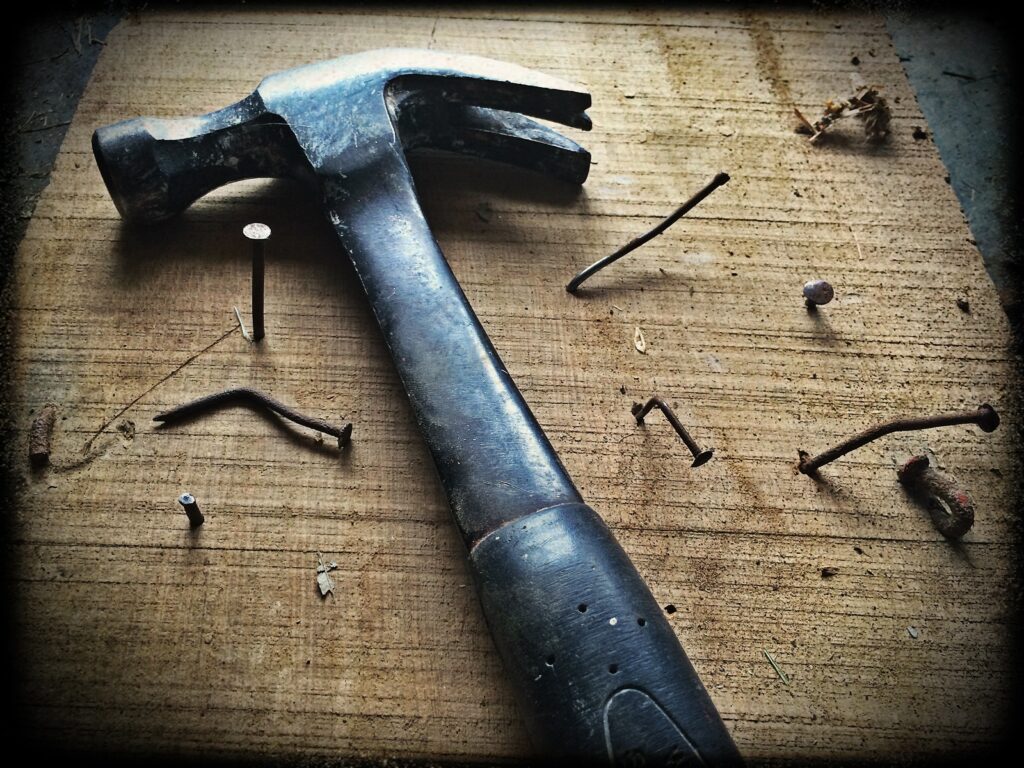 Never over-renovate your flip!
You'll shoot yourself in the foot if you end up spending too much on repairs or upgrades to the property.
Your goal is to make money from buying a distressed house under market value, fixing it up to a marketable condition, and selling it at a price higher than the acquisition and renovation cost. So, it's crucial that you hit the sweet spot of renovating the house just enough to achieve maximum ROI.
But how will you know what to fix, and what to leave for the future buyer? Which renovations will add value, and which will only hurt your chances of making a higher flip profit?
Here's our guide to help you decide:
Know the Best Renovations
First and foremost, scan the other houses in the area where your flip is located. Research what else has sold and what factors they have in common. Figure out what the market gravitates towards and prioritize the same things in your renovations.
First impressions are important for potential buyers. Anything that will add to your flip's curb appeal will help attract attention, making buyers curious to see what's inside. To achieve this:
Have the front door stand out with a contrasting color
Maintain the landscaping (if there is any) with fresh flowers and plants
Power wash anything that looks dirty or faded
Repaint all trim work for a polished look
Replace any old exterior hardware (e.g., doorknobs, mailbox, outdoor lighting, window frames)
Add shutters or blinds to avoid the house looking empty/unlived in
Kitchens and bathrooms are two of the most important features when it comes to buyers deciding on a house. They're also much more expensive to overhaul, so many buyers don't want to have to renovate kitchens or bathrooms themselves.
But kitchen improvements can help recoup your investment by as much as 66%, so this is one area where you definitely want to spend.
On the other hand, anything you spend on bathroom improvements can yield an ROI of up to 67.2%, so they're also a good investment when planning the budget for your flip.
Attics have come a long way from being a horror movie location to, now, a great expansion and additional space in the house. It's possible to get back as much as 73% of your investment when the property's attic is converted into a bedroom or some kind of usable room for potential buyers.
This is an expensive renovation though, so make sure you do the math properly to make sure it's worth it for your flip.
Know the Worst Renovations
When you check out other houses in the area, also pay attention to what won't sell. Each area will have their own preference. Make sure you avoid having similar features as houses that have sat in the market the longest.
Focusing on renovating the property with elements that will appeal to the largest buying audience. Instead of decorating and renovating based on your own taste, fix it up with the general public in mind. Don't put any design or functional feature that's too specific and only caters to niche markets, like crazy, bold colors or wooden countertops.
Even though work-from-home set ups are increasingly becoming popular since the pandemic, most people still don't need a full-blown office at home. At the maximum, you can recoup around 43% of your investment by adding one to your flip.
If you see that home offices are actually popular in the property's area, in particular, you can just have a home office that can easily be converted into a bedroom, should the future owner chooses to. An extra bedroom adds more value, too.
Profit is what you want out of your flip at the end of the day.
To do this, you have to renovate objectively, with your ROI in mind, and not think about trying to turn your flip into a house you'd want to live in yourself.
Begin with a solid renovation plan, and a carefully calculated budget, and make sure you don't spend too much money in the pursuit of the "wow" factor.
Image courtesy of Pixabay