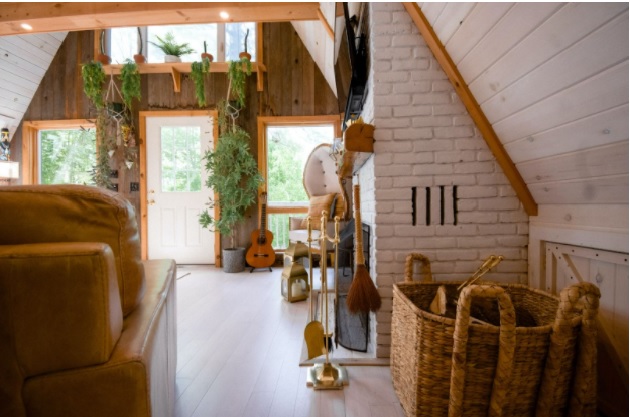 Short-term rentals (STRs) are currently one of the most thriving sub-industries in real estate. In fact, a 2019 survey found that 60% of American tourists prefer staying in an Airbnb over a hotel.
However, if you plan on investing in an STR, you need to do your due diligence to find the best market for your property. Diving straight into it without doing any research will likely your Airbnb is empty more often—resulting in less cash in your pocket if it's just sitting there. Plus, you might end up in an area that's either saturated with too many excellent STRs already, or an area with barely any guests to attract.
For instance, a property in Palm Springs, Florida, could potentially earn you upwards of $125,000 a year. This figure might sound like an enticing gain for a potential STR investor, but you have to account for all the costs and potential pitfalls that you'd have to expertly navigate in the particular market.
You have to ask yourself questions like:
How popular is the area?
How many STRs are already in the area?
How easy will it be to fill with guests?
What kind of guests are staying there?
How much are the utilities and general maintenance?
Can you make enough in busy seasons to cover slow seasons?
Let's take a look at how you can choose the right market for your STR investment venture.
The Four Markets of STRs
There are 4 main types of STR markets:
Traditional vacation markets
Unique locations & experiences
Business markets
General convenience
Each of these markets comes with its share of risks and advantages that you need to navigate. For example, an STR located downtown might have stricter laws in place when compared to a traditional vacation rental.
Let's compare them all to help you decide what's best for you.
1. Traditional Vacation Markets: 
The traditional vacation market exists both regionally and nationally, relying heavily on tourism. The main difference between the two is accessibility and affordability:
Accessibility: The regional vacation market is usually within close proximity to cities. Visitors can reach these destinations with a short drive out of town. An example of this type of market is Panama City Beach, Florida. This beach is within driving distance of major cities in both Alabama and Florida, where Montgomery and Birmingham are three hours away and Jacksonville is a four-hour drive from the coast. 
Affordability: Real estate prices will usually be more affordable than the national vacation market. Additionally, the regional vacation market will have the most accommodating regulations out of the three, as these are hotspots for vacations.
Panama City Beach, for example, allows for STRs in all areas designated as commercial zones, limited multi-family zones, unlimited multi-family zones, and townhouse zones.
Another benefit of the vacation market is its resistance to the effects of a recession. Unlike its national cousin, the regional vacation market is more accessible and affordable to visitors making it more resilient against the effects of an economic recession. 
Tourists wouldn't need to make big vacation plans to visit a regional vacation rental, such as booking a plane ticket. These locations can be reached by car ride. Additionally, the more affordable lodgings will allow tourists to visit despite an economic recession.
While regional vacation markets rely on tourism, a major hit to the industry isn't nearly as devastating to these markets. In fact, during the COVID pandemic, many city-slickers fled cities during the pandemic. Regional vacation markets can tap into these potential customers during occasions like the COVID outbreak.  
2. Unique Locations & Experiences
Next up are STRs located in unique areas for experiences that you can't find anywhere else. These might be activities out in nature or just places nearby popular attractions. Some different types of STRs that fall in this category are:
Properties near ski resorts
Properties beside amusements parks
Vacation homes on a lake
Beachside villas in tropical countries
These all offer a unique experience that you can get anywhere else. Typically, this kind of rental will have an off-season because tourists aren't usually booking all year round. However, if you can make a ton of profits in the peak seasons, this could be worth it even if it's unbooked during the slow times.
3. Business Markets
STRs in an urban location doesn't rely solely on tourism to generate revenue. Of course, tourists will also visit your property, but the main source of income will be from business people. These are often professionals traveling due to a variety of reasons, such as a convention or business deal. 
The metro market is potentially the most lucrative market for an STR due to the frequent turnover of tenants. A busy city will have many occasions that will see an influx of visitors, such as during sporting events, conventions, concerts, etc.
Despite being potentially the most profitable market, an urban rental also comes with the most risks:
Rules and Regulations: Different cities will have different regulations when dealing with STRs. In the case of Oakland, Michigan, the city prohibits STRs except in a few select locations, such as near the airport, along the freeway, or the waterfront.
Market Saturation: Another risk is market saturation. Because an urban rental is one of the most profitable markets, it is a hotbed for STRs. A lot of competition could potentially limit your revenue, especially if you can't compete with the existing rentals in the market.
Overall, the metro market is a great avenue to establish an STR. But you should educate yourself on the risks involved with entering the urban rental market—especially in your specific city.
4. General Convenience
The traditional leisure vacation rental is the conventional STR we all think of when we hear the words "short-term rental." But a lot of people use Airbnbs for general purposes where a hotel simply won't satisfy all of their needs.
Here are some of the most common reasons people use Airbnbs that aren't for vacation or business purposes:
Hospital Visits: Individuals staying in a city for hospital visits. Major cities will have the best medical facilities, which means that a patient's family could need a place to stay while their relative is receiving treatment
Weddings: Hotels are expensive, so for a wedding, a lot of guests will choose to go with Airbnb to cuts costs. It also gives them a space that they can make feel like home if they're coming from far away and turning the wedding into a vacation afterward.
Reunions & Graduations: Another common reason to use Airbnb is family or school reunions where, again, your guests are likely saving on costs associated with a hotel and they want a palace where they feel like they're at home. 
If your STR is located near a hospital, a popular wedding venue, or a large university you might see more guests staying for these purposes. And if you don't know, try asking your guest why they are staying! That will give you a lot more insight and allow you to optimize your listing in the future.
Set Your Goals and Expectations When Deciding a Market
To decide which market is the best for you, you have to be clear with your goals. Each market comes with its share of benefits and negatives, so you need to align your expectations while keeping these in mind.
Here's our list of recommendations:
Business Market: These are good for a steady stream of income year-round if you're located near conference centers and in a downtown area that professionals are staying in.
Unique Experiences: These kinds of rentals may have more downtime, but you can often charge higher rates as they are quite specific in what they offer guests.
Vacation Market: These can be resilient if you're attracting people interested in regional vacations However, for areas that have on seasons and off seasons, you need to be careful. Make sure you can stay profitable on the season alone. 
General Purposes: These can be quite resilient depending on where you are and if you optimize your STR listing well. Make sure you ask your guests to understand why they're booking your rental property. 
Pick the Right Market to Reach Your Investment Goals
Deciding on where to put up your STR is one of the biggest challenges facing real estate investors. With how competitive and unpredictable the STR industry is, identifying the right market and location for your rental could make or break your investment.
But the solution is always to return to your investment goals. As long as you align your objectives to what type of income a market provides, you'll be well on your way to gaining the highest and most consistent cash flow from your STR investment.
What STR market are you targeting? Feel free to leave us a comment below!