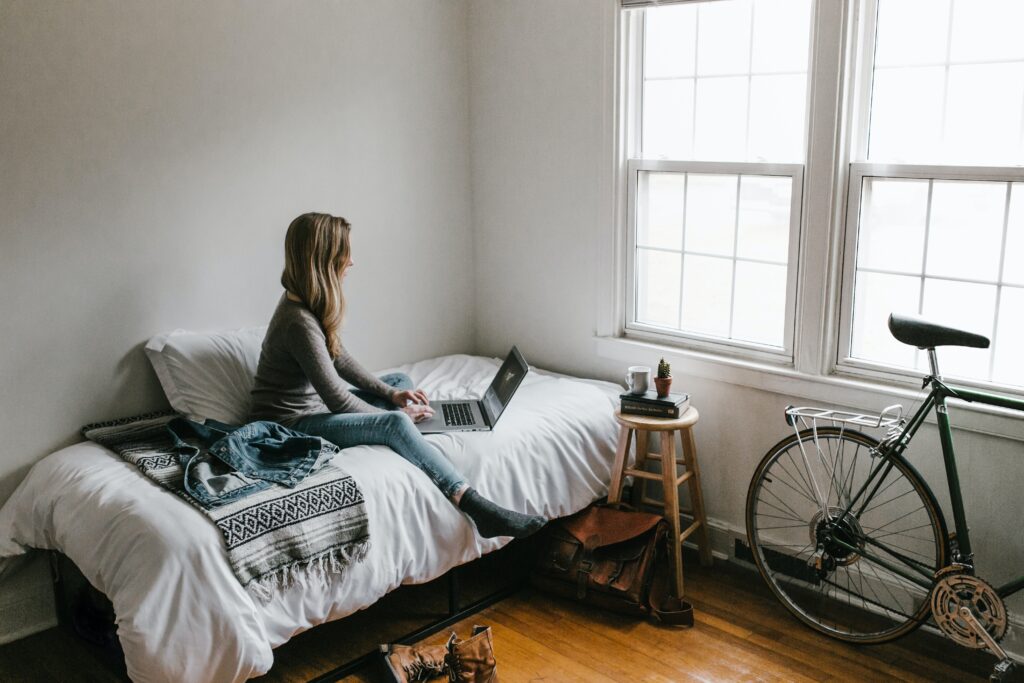 Student tenants can rent anywhere. They don't always choose to live in student housing, or even in the immediate vicinity of their school, but often rent or split a regular unit instead. That means, no matter where you are in Metro Detroit, you can end up with student applicants for your properties.
You can run into them in three situations: If you're in or near college towns, near a university in a bigger city, or even randomly, as long as you have student-appealing amenities nearby. And though Metro Detroit isn't a popular university area, here are some neighborhoods where you can expect student applicants:
College Towns
Landlords in college towns deal with students all the time. If you own rentals near one of the college towns in Livonia or Dearborn, there's a high chance you've already run into them. A lot of these areas have vibrant downtowns, with many gyms, restaurants, and other amenities catering to the younger crowd.
University Areas
Besides college towns, there are also spots near universities like the University of Detroit Mercy and Wayne State University (both in Detroit City) and Oakland University in Rochester. These have fewer student tenants looking to rent in the immediate area, as a lot of them commute from home, but you'll still run into student applicants here fairly regularly.
Randomly!
There's a community college in Royal Oak, but that's not the reason students rent there. They rent there for its trendiness and great nightlife. Students can show up in any area like this, as long as it's young, vibrant, and appealing to them. Some students would much rather live in a great neighborhood and just commute to their university, so regardless of your proximity to a school, you can still run into them occasionally.
One of the most significant differences between student vs. non-student tenants is that they usually lack established income or credit history. But that doesn't mean you should skip considering them altogether–you just have to know what to look out for.
How to Screen for Student Tenants
They should have a reliable source of funds, whether that be student loans or a supportive parent. Just make sure to also screen any cosigner that will be paying the rent.
Once their financials are set, use your better judgment (and their track record, if any) to see if they'll make good tenants or not. Obviously, the number one concern with students is that they'll throw crazy parties and treat your property like a messy dorm. However, you can't just discriminate against students on this basis alone – you'll need clear criteria for selecting tenants, and be able to show that a particular applicant didn't meet those criteria.
Be careful of how you phrase things, especially when you don't accept students and cosigners flat out as a blanket statement. You can have a policy that dictates no acceptance of cosigners, but in this case, you can never accept cosigners for anyone else without risking being accused of discrimination.
Student renters come in all forms, and they can crop up anywhere. You may not market your property to students, but if you're near a trendy area that's desirable amongst young people, you'll likely get at least a few student applicants anyway. Your property doesn't even need to be located close to one of Metro Detroit's colleges or universities.
So be prepared to handle student applicants when they appear: conduct proper screening and don't be discriminatory when considering them–as long as the financials make sense and they have a co-signer that can guarantee you their rent!
Have you had student tenants in Metro Detroit? What was your experience with them?
Image Courtesy of Andrew Neel