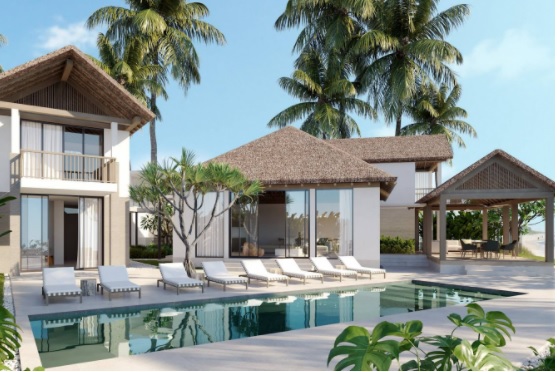 If you have a short-term rental, COVID-19's travel restrictions likely had a negative impact on your short-term rental investment.
The pandemic challenged everyone's travel plans all across the globe last year. In turn, travel-related businesses, such as short-term rentals, initially took a major hit and saw business declined. Many markets rebounded relatively quickly, but COVID challenges haven't fully disappeared yet..
Although we are finally regaining our freedom to travel, the World Health Organization (WHO) still advises that individuals and business owners engage in their COVID-19 safety measures. This includes avoiding crowds, spreading high traffic areas out, and cleaning surfaces which many people touch.
With all this in mind, there are new challenges for short-term rental investments in the post-pandemic world. But, there may just be some new opportunities as well.
Challenges for Short-Term Rentals
COVID-19 has brought an increased focus on hygiene, cleanliness, and even crowd density. These days, people are still advised to avoid public places, where cleanliness and social distancing can be compromised.
This means that if your short-term rental property does not meet the current standards for cleanliness and safety, you may find it challenging to rent out your property. You'll need to make your rental property a desirable option for people and that it keeps their health and safety in mind.
We suggest you prioritize the following aspects:
Cleanliness: Now more than ever, having a clean rental property is a key factor in getting booked in the post-pandemic world. Since the spread of COVID-19 can occur due to unsanitized surfaces, people want hosts who go the extra mile to make sure it's well cleaned.
Make sure to highlight your cleaning policies in your posting, and in great detail. You want to show them you care about their needs and will go above and beyond to make their stay with you safe.
Pandemic Measures: Another consideration is how your property provides safety measures for the pandemic. Onlookers feel safer when they know that rental property owners promote practices to mitigate COVID-19. Leaving extra bottles of hand sanitizers in different rooms, Lysol wipes, bottles of surface disinfectants, and even complimentary masks, can help your property stand out in the sea of online options.
For the general safety of your guests and yourself, there must be a strict adherence to these standards of cleanliness and safety. More so, even if you do your part, your guest might not. So another set of challenges are the ones presented by guests themselves.
Unsafe Guests. To keep yourself and your rental unit safe from COVID-19, you have to examine your guests thoroughly and pick them wisely. For example, Airbnb's COVID-19 guidelines align with the current advice provided by authorities. Guest bookings for a stay after exposure or after testing positive are not allowed.
Always keep yourself updated with the guidelines and advice regarding COVID-19 and apply these measures when booking guests.
Opportunities for Short-Term Rentals
While there are some new difficulties for STRs, there are also some opportunities for short-term rental property owners. Here are some things you can promote about your rental property to make it a hot pick for people's vacation or business plans in a post-pandemic world:
Preferred Lodging. As you already know, the way people travel has changed immensely due to the pandemic. Locations that involve high-traffic areas where the virus can easily spread are still advised against by the WHO. As such, places like hotels, restaurants, and public markets are categorized as higher risk.
Luckily, when weighing the pros and cons of hotels versus STRs, an STR is considered safer and more preferable. Due to an STRs exclusive nature, it minimizes the risk of contracting COVID-19 from strangers staying at the same location.
In addition, guests don't share facilities and spaces with other guests, so both airborne and surface contamination is far less of a concern. As long as you do your part and keep your rental unit clean and safe, your rental unit will be the preferred choice for bookings.
Local Attractions: Most short-term rental properties cater to people looking for lodging while they're on vacation. And when rental properties are designed to cater to these people, the surrounding area usually provides options for all sorts of activities for guests to enjoy.
Some may look to retreat in nature, while others want to explore a new city. Whatever options and activities your short-term rental property provides, you can advertise.
Since short-term rental properties are a safer option to stay in for holiday, more people are shifting to this option. Pair that with the resurgence of traveling, and you can expect that your short-term rental property will be fully booked!
Want to keep doing business? Keep up with the changes!
COVID-19 has brought many unexpected changes in the way people travel—including what kind of short-term place they want to stay in during vacations and trips out-of-state. But these changes aren't all bad, as the safety measures that go along with COVID-19 can actually heighten the attractiveness of your short-term rental properties if you can make them stand out from the crowd.
The pandemic may have negatively impacted your short-term rental investment, but that's all about to change. If you deal with the challenges and seize the opportunities given the travel changes, your investments can make a comeback.
Did we miss anything? Let us know in the comments below!