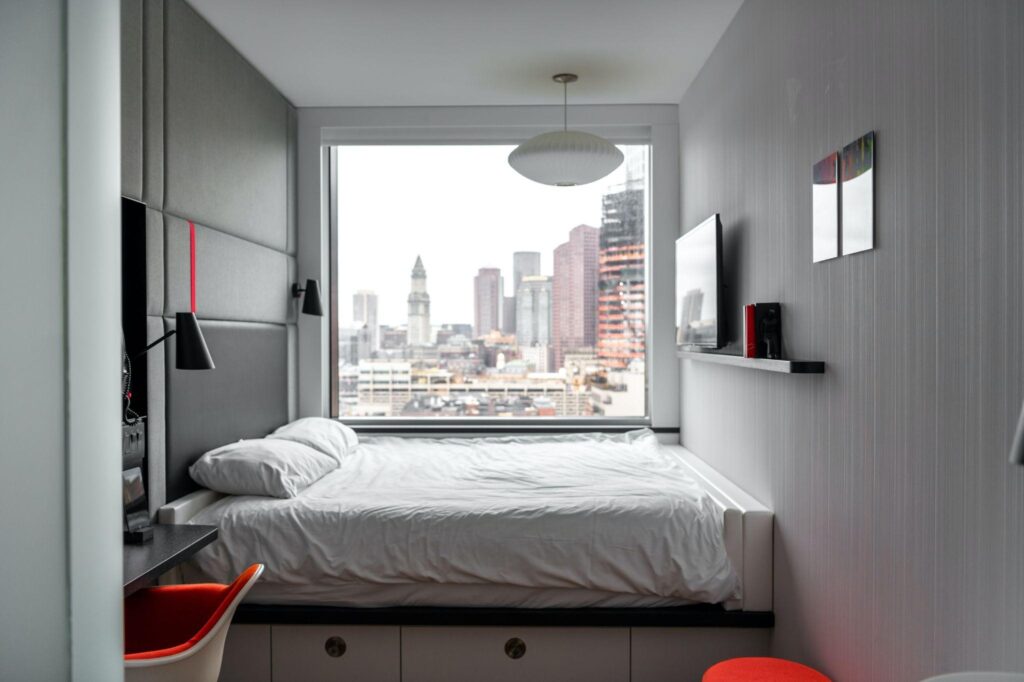 During the pandemic, STRs took a hit to their profits. Let's take a look at some of the upcoming trends and the positive outlook facing STRs in 2022.
Before the COVID-19 pandemic, the short-term rental (STR) market was going strong. In fact, Airbnb reported a 33% increase in booking during February 2020—a month before the pandemic hit. In contrast, during the pandemic, STR bookings took a massive hit. By January 2021, Airbnb reported record low bookings, down 31% from their average.
It's now 2 been years and we have to ask: Will the STR market recover?
While we have seen that people are becoming more willing to travel with COVID-19 restrictions slowly easing up, there are more than a handful of factors that affect the future of STRs. You'll need to know these if you want to navigate the uncharted waters ahead.
Let's take a look at some projections for the STR market in 2022 and beyond.
STR Trends for 2022 and Beyond
If you're running an STR business, you'll have to reevaluate your strategies to adjust to the changes. With how COVID-19 changed how we look at STRs, the market has adjusted to fit the new norm. Here are 3 of the biggest changes we can expect to see for STRs.
#1 – The Fall of Seasonality
Before COVID-19 made vacations impossible, it was fairly easy to predict when booking would increase.
For example, for a property located in the mountains, you're likely to see an increase in tenants during the winter. For rentals located near theme parks or beaches, such as Orlando and California, you would see an increase in booking during spring and summer vacations.
However, thanks to the rise and familiarity of remote work (both for employers and employees), people are more willing to go on a vacation during off-peak seasons. In a May 2021 report, Airbnb recorded that 64% of respondents are willing to travel during off-peak seasons—making bookings highly unpredictable.
With people more willing to travel during off-peak seasons, bookings for vacation rentals might see sporadic bookings throughout the year. The number of total bookings might be roughly the same, but it won't be concentrated on seasons.
To adjust to this, you should provide deals and discounts more frequently instead of focusing on seasons. Having regular weekend discounts can target the customers looking for bookings during off-seasons.
#2 – Recovery of the Urban Market
During the height of the pandemic, many people fled from cities to avoid the crowd. For instance, over 320,000 people fled New York City during the height of the pandemic, primarily to get away from crowded areas and retreat to more rural environments.
However, with the increased distribution of COVID-19 vaccines, people are returning to normalcy in terms of their comfort with meeting people. They aren't as afraid of the crowds inherent to cities anymore as they were during the height of COVID-19.
In fact, New York City had an influx of new residents starting in May last year. Plus, malls are reopening, more restaurants offer indoor dining, public transportation is returning to normal operations, and people are starting to repopulate the cities.
With people flooding back into the city, the need for accommodations will rise. Therefore, the urban market is looking to make a fast recovery—giving you the perfect opportunity to grow with it.
#3 – Longer Bookings Are Becoming the Norm
With the rise of remote work and online schooling (at least, for the meantime), people have changed the reasons for their vacations and, in turn, the duration of their rentals. The increase of flexibility with our responsibilities affected the length of everybody's willingness to travel.
In a recent report, Airbnb showed that the number of people willing to book stays over 28 days has almost doubled. This is a great opportunity for your STR to adjust your pricing, provide duration-focused promotions, and meet the increased demand.
For example, offering a 10% discount for every additional week that they book can entice customers to choose your STR for a month-long trip. Even providing one free day for every successful referral can encourage people to give in to a longer vacation—and give you another guest to look forward to!
By providing customers with attractive deals for long-term bookings, you can:
Increase the number of visitors choosing your STR
Increase your occupancy rate
Increase and strengthen your rental income
Take Advantage of STR Opportunities in 2022
With travel restrictions lifting, the future for STR investments is looking brighter than ever. Our world is returning to pre-pandemic norms and the STR business is rebounding—if you use the opportunities wisely.
Take these trends into account and change your STR's business strategy. Adhering to the market and behavior shifts will certainly strengthen and grow your profits as an STR owner, thriving in a market that people are looking for in 2022 and beyond.
Did you notice any other shifts in the STR market? Comment below and let's get a discussion going.