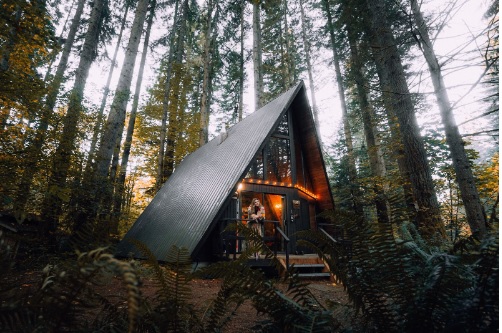 Investing in a short-term rental (STR) is a great way to make some additional income. In fact, according to 2021 figures, the average Airbnb host in North America can make $41,026 annually from a single rental.
But you need to be smart and focus on a lot of factors to earn that impressive amount.
For example, just picking a neighborhood can make or break your investment. While the right neighborhood with all the right conditions will give you high occupancy and rental rates, the wrong neighborhood will only give you high turnover rates—or worse, complete vacancy.
So, what are the right conditions that make a neighborhood perfect for STR investments?
Let's discuss the conditions you need to consider when picking a neighborhood for your Airbnb.
What Makes a Good Neighborhood?
No one factor makes a good neighborhood. You have to consider several characteristics when choosing the area for your Airbnb. When you choose a neighborhood to invest in, look for:
Airbnb occupancy rate
Airbnb rental income
Airbnb rent averages
Cash-on-cash return
Each factor is as important as the next and they all have to come together seamlessly. For example, if you only take into account the Airbnb occupancy, you could see an 80% rate. But each tenant might be paying you a low amount—and that might not be worth the effort.
So, let's define each factor and go through their details:
Airbnb Occupancy Rate
The occupancy rate measures the dates a property was booked versus the total number of days it is listed for rent. Factors like location, market saturation, and seasonality can affect a neighborhood's occupancy rate.
Now, the average occupancy rate in North America is about 44%, but you'll want to find areas that give an even higher number. Instead, focus on locations that have the highest occupancy rates such as:
Seaside, CA: 71.3%
Little Rock, AR: 75.0%
Phoenix, AZ: 64.1%
Los Angeles, CA: 55.6%
Columbus, OH: 60.6%
A quick search on Google will give you these numbers. If you find another neighborhood with a good Airbnb occupancy rate, you can consider investing in property there.
Airbnb Rental Income
The Airbnb rental income will determine how much income your property will generate over time. For you to determine the potential rental income you can earn in a neighborhood, you need to conduct a market analysis. Using market analysis, you can learn:
The real estate appreciation rates of the neighborhood
The current and upcoming trends of the real estate market in an area
If the neighborhood you're scouting is suitable for an STR
If long-term rentals are more popular in a particular area instead of an STR
The overall demand for rentals in the area
Take, for example, Mashvisor's heatmap. With this tool, you can see the average occupancy rate in Detroit. You can also get a glimpse into the estimated rental income of an Airbnb. After you perform a market analysis, you should have a good idea of what your Airbnb rental income should look like in that particular neighborhood.
Airbnb Rent Averages
This is the simplest metric you need to find out. You basically need to look at the average rent STRs are going for in a neighborhood. If you skip this, you might invest in an expensive property that'll take too long to generate a good return on investment.
You can use Mashvisor to get a good idea of how much people are charging for rent on their Airbnbs. In general, you want to look-out for properties with similar specifications to the property you're looking to invest in. Watch for things like: 
The number of rooms
The number of beds and baths
The kinds of amenities available
The location (e.g., if it's near tourist attractions)
Once you have a general picture of how much people are charging for stays in their Airbnbs, you get an idea of how much you can charge.
This will also help you estimate the maximum amount you should spend acquiring the property, as you'll want to charge at least 1% of your total property price to recoup costs fast enough. For example, if a property costs $212,000, you'll want to charge at least $2,120 for the monthly rent.
Cash-on-Cash Return
Finding out the cash-on-cash returns for similar Airbnbs in a particular neighborhood will give you an idea of whether investing in a neighborhood is worth it. Again, Mashvisor gives you the cash-on-cash returns of Airbnbs in a neighborhood.

To calculate your cash-on-cash return, you just need to follow a simple formula:
Cash-on-cash return (CoCR) = (annual rental income – operating expenses)/total cash investment
Let's look at the potential CoCR of the listing we mentioned earlier, with an annual rental income of $25,440 ($2120 x 12) as an example. With a total cash investment of $200,000 and a safe estimate of operating expenses being 1/3rd of the annual rental income, it'll look like this: 
CoCR = (25,440 – 8395.2)/200000
CoCR = (17044.8)/200000
CoCR = 0.0852
For this particular example, the cash-on-cash return is 8.52% per year. This is within the benchmark for good CoCR, which is between 8-12%. If you find an area with a CoCR that measures within that range, it's a good opportunity for your STR.
Pick the Right Neighborhood For Your Investment
Airbnbs can be a great investment opportunity. However, much like any investment, you need to invest wisely. Choosing the wrong neighborhood will put you at too much financial risk, and you might not see numbers anywhere close to the $41,026 average.
Do your due diligence, analyze your opportunities well, and maybe even consult with experts in the industry, and you can be confident in earning that $41,026—maybe even higher.
Do you think there are other factors to consider when choosing a location for an Airbnb? Let us know your insight in the comments below!