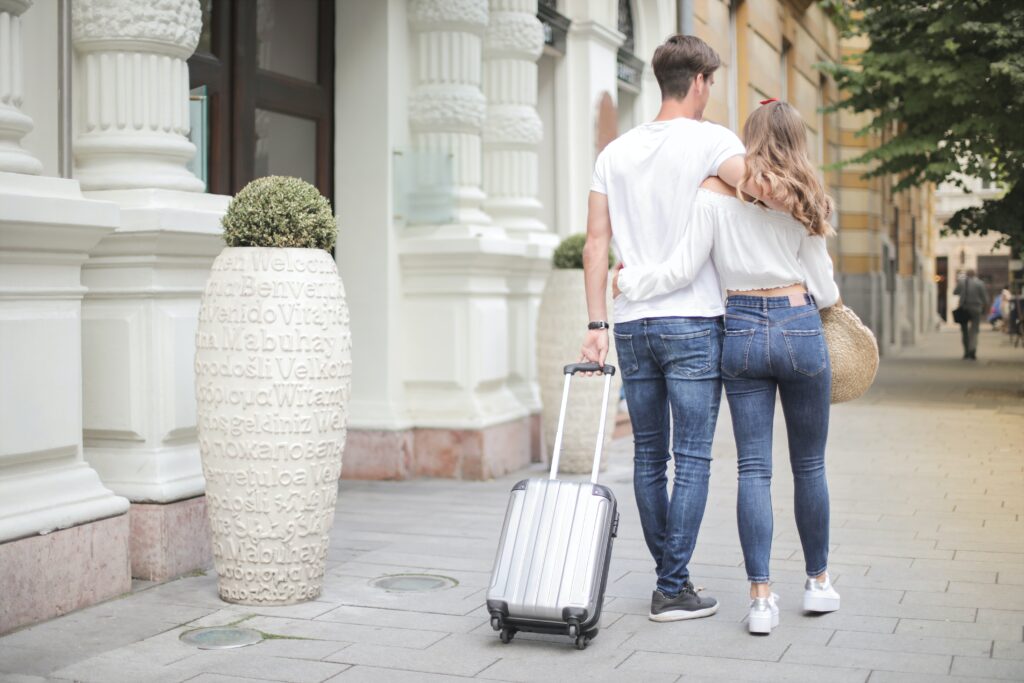 Got a property in Metro Detroit that you want to rent out short-term, but don't know how best to market it? In Michigan, short-term rental properties were banned during the height of the pandemic to help contain the spread of the virus. However, now businesses have almost fully reopened, and short-term rentals are allowed to operate again.
People are still wary of travel, but short-term rental properties are seen as a safer alternative to crowded hotels for many, and this demand is helping steadily revive the industry as a whole.
Aside from that, the City of Detroit is still keen on limiting short-term rentals that are not owner-occupied.
This gives short-term rental owners in the Ring Cities (the cities surrounding Detroit) an edge. If the ordinance passes, travelers expecting to book an Airbnb in the city center will now have to choose between hotels or shared STRs within Detroit, or look beyond it to the Ring Cities.
So, along with the growing tourism of the general metropolitan area, it's no wonder that many have chosen to invest in Metro Detroit short-term rentals. But how can you make your property stand out from the competition, and encourage guests to book?
Know the Rules in Your City
Just a few days ago, the city of Ann Arbor banned short-term rentals, except for shared listings where the owner-occupier will be staying in the house alongside their guests. If you want to rent your whole house out in Ann Arbor after March 2021, you can now only do so for a short period, and all short-term rentals need to be licensed by the city. 
Ordinances like this are being passed all the time, so make sure your city allows Airbnbs, and that you fulfill any licensing requirements before marketing your unit.
Know Your Audience
The first step in any business is knowing who your core audience is, and what they want. Are you catering to families, staycationers, business travelers, out-of-towners, or young people? Know what's in your specific area, and you'll start to understand who would want to stay there because of those amenities. Most short-term rental properties attract a mix of different demographics, but some will be stronger contenders for your property than others – so don't try to sell your listing to businesspeople if you're not near good travel links.
Next, think of what your audience wants. Right now, that will almost certainly include some added assurances regarding property cleaning and disinfection between visitors. Airbnb has come out with their own set of enhanced cleaning protocols, and if hosts follow these guidelines, they'll earn an additional badge on their profile showing guests that they're dedicated to health and safety. Something like this shows you're reacting to your customer's wants and fears, and may prompt them to choose your place over another similar property on offer.
Use Great Photos
Did you know that the success of Airbnb is mostly due to the quality of their photos? The company, now worth $2 billion, began with two guys renting out a couple of air mattresses to guests, out of necessity, to pay their own rent. They expanded to letting other people rent out spaces in their homes on an online platform, but found that hosts were taking poor-quality photos that didn't entice anyone to book. So Airbnb called up a professional photographer and had them take quality photos of the properties. Right away, they saw bookings increase by 2-3x, and had doubled their revenues by the end of the month.
The moral of the story? It's worth the extra buck to hire a freelance photographer (or ask your tech-savvy nephew) to take quality photos for you. Guests will judge your property and base their decision mainly on the images you post, so it's important to get these right. It doesn't cost much to hire a freelancer online for an hour or two, and it's an investment that you can recoup in just a few bookings.
If you're already a great photographer, then the next time the sunset is just right or your house is covered in a perfect layer of snow – get out your camera! A special photo like this will help your listing stand out from the rest, and help guests imagine having their perfect getaway in your place.
Write an Engaging, Easy-to-Read Description
To compliment your great photos, also have a property description that accurately and attractively explains what you're offering. The first step is to have a great title for your listing that gets across your property's unique selling point(s). For example, if your unit is close to important landmarks or can accommodate a lot more people than other properties in the area, highlight this in your title, e.g. "5 mins from hospital, sleeps up to 12".
Since most people will just scan through the body of your description quickly, use short paragraphs or bulleted lists to highlight relevant features to your core audience. Avoid using too many superfluous words, and focus on the things people need or want to know. Here are some examples:
Need to know:
If some parts of the property are only accessible by stairs
If any pets live at the property usually (for those with allergies)
Any important house rules
Want to know
Travel distances to local attractions and amenities
How the windows in the bedroom overlook a lake
Special cleaning measures during the pandemic
Stand Out with Little Details & Extras
The little details make a big difference when it comes to short-term rental properties. Guests want to experience staying in a temporary home that's cuter or cooler than their own. Just a few throw pillows, some candles, a couple of paintings from your local bargain store, and some small decorative touches can elevate your place 4 stars to 5. It's all about adding finishing touches that will help you stand out from the competition.
When it comes to deciding on those little extras that entice bookings (and encourage great reviews), use the competitors around you to your advantage. Do some research on what they offer: free Netflix, gourmet coffee, fluffy bathrobes? Compare their extras to yours, and see where you can outdo them. These details might be small, but they play a big part when people browse through multiple options – especially when you have a unit that's very similar to others.
Validate Your Offer with Good Reviews
Reviews have become a significant decision-making driver in the short-term rental market, with 90% of people checking reviews first because proceeding with their booking. Getting good reviews from past guests will therefore either make or break your listing. A great listing could be significantly damaged just by one negative review, while similarly, a positive review could do wonders for your occupancy rate. It's "word-of-mouth marketing," but in digital form!
So, how do you get good reviews? Kill your guests with kindness. Be readily available to assist them throughout their stay, create a folder that details all your favorite restaurants and tourist spots nearby, and go above-and-beyond with those little extras, like leaving a welcome basket with wine, snacks, or hand soaps which guests can take home with them as a souvenir.
Another reason why reviews are critical is that they are a direct reflection of customer satisfaction; therefore, they can help you figure out what your core audience expects from you. Take the time to read both negative and positive feedback, then use it to improve your offer and engage with your guests. Just never argue or get angry with former guests in the comments, even if they leave a bad review, as this can harm your reputation as a host and drive away potential customers.
Apply these 6 tips and prepare yourself for a flood of guests!
Right now is an optimal time for short-term rental owners to grow their business in the Metro Detroit area. It may not be as developed as other areas, like Chicago, but the industry was growing before the pandemic and will likely keep growing once the new normal gets in full swing. 
Just remember to keep an eye out for ordinances regulating short-term rental properties in your area, so you can adjust your strategy if needed to remain competitive.
Any short-term rental marketing tips we've missed? Share your thoughts below!
Image Courtesy of Andrea Piacquadio