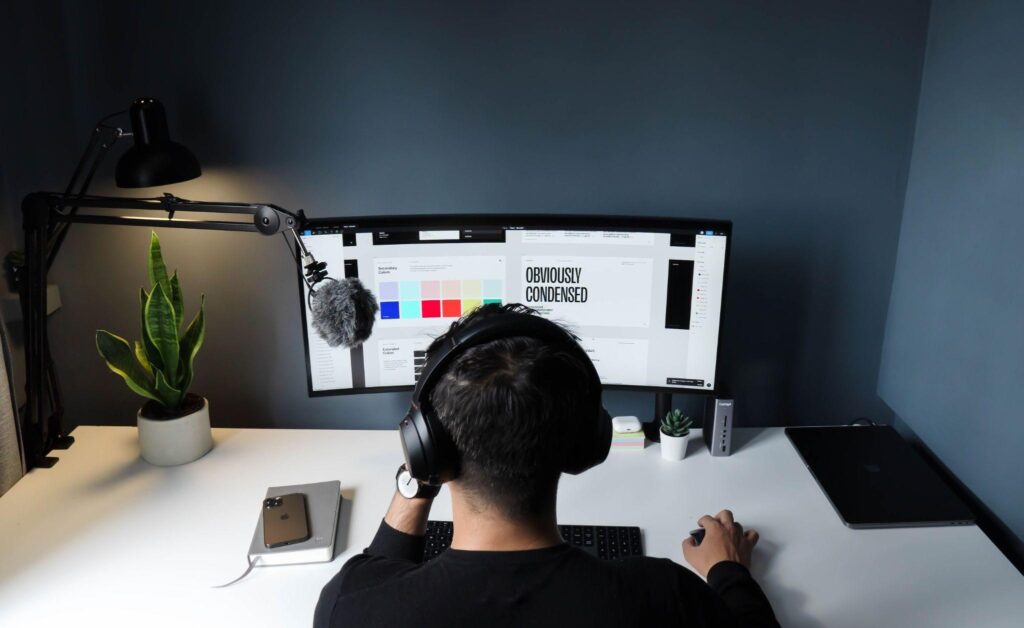 What do you think of when someone says "electric car"?
I bet you're thinking of Tesla. And you're not alone—most people will think the same.
Tesla has established itself as a high-performance energy automaker with a futuristic outlook. Tesla's branding is so strong the company aptly grabs premium position in every market it's entered—from solar panels to batteries, the big T is the front-row storyteller.
Wouldn't it be fantastic if you could use the same strategy for your rental property business?
Good news: You can, and you should. Branding is a powerful marketing tool that enables you to put your business in any position you choose, regardless of whether you want to be known as the "best bang for your buck" apartment unit or the "most exclusive luxury" rental mansion.
Let's discuss why and how you can brand your rentals to increase your property's appeal.
Why You Should Brand Your Rental Property
Giving your rental units a brand helps them stand out from the competition, giving you an edge that gets the attention of potential tenants. Unique branding can especially improve your property's recognition in areas with rentals similar to yours, like if you own one unit in a large apartment building, for example.
Here are three benefits you'll get from branding your rentals:
You'll attract more tenants. A recognizable brand boosts marketing efforts. Your reputation will spread, tenants will advertise word-of-mouth to their friends, and even when you've reached full occupancy, the fact that you're "fully booked" increases the value of your rental and its demand. You'll unlikely run out of prospective tenants to keep your vacancy rates low.
You'll attract better tenants. Marketing to the needs of your target demographics proves successful when you attract the very tenants you want. Better tenants maintain the home well and are less likely to move out for trivial reasons, protecting your assets and returns in the process.
You'll be able to charge higher rent and fill vacancies faster. You can potentially charge higher rent if you brand your rental as a premium place. There's also the concept of perceived value, where tenants pay more for a distinctive experience—even if you didn't necessarily spend more for the rental property. They'll be hesitant to leave and likely to justify the higher rent.
The advantages of branding only becomes more apparent if you put yourself in your tenant's shoes. If you're choosing from various units to rent, and one of them provides an incomparable experience that's just your style, wouldn't you bet all your marbles there? Exactly.
How You Can Brand Your Rental Property
Branding goes beyond creating fancy logos and a unique color scheme for your walls. To brand is to create a compelling story that drives emotion and encourages prospective renters to join the experience.
The key to successful branding is authenticity and trust. Your goal should be to show your potential tenants that your business is valuable to them because they are valuable to you. Caring about your target demographic means showing up for them by offering properties that accommodate their styles.
Here are the best practices for a unique rental branding that's one of a kind:
Communicate a clear message. What do you want your tenant pool to remember about your property? If Tesla is about high-powered and clean electric machines, what's your rental's selling point? Make your message memorable, impactful, and novel.
Connect with your tenant's values. What does your tenant pool want out of a rental? What kind of lifestyle are they dreaming of? Prioritize what they prioritize by understanding their perspective. Tesla's audience prefers luxurious comfort that's fun. What does your audience care about?
Motivate potential renters to act. Branding is marketing, so be clear about what you want your tenant pool to do. Are you looking to fill units quickly? Do you want to make reservations for future openings? Or do you just care that the tenants you fill in are in-tune with your movement to, say, be sustainable or promote mental health, and 100% occupancy isn't really the goal?
Create a sense of belonging. We all crave the feeling of being "home" with like-minded individuals. Create an atmosphere of support and transparency to gain the trust and loyalty of your tenant pool. They'll see your rental as a safe haven—not just another roof over their heads.
Be consistent across all touchpoints. Ensure that your branding bleeds across everything you do and produce—from listing descriptions to how you talk with applicants and take care of your current tenants. Imagine if Tesla suddenly releases a budget-level electric motorcycle for delivery services. That'd be so jarring you'd doubt its entire branding altogether!
Stay updated with any changes in the tenant pool. Your target audience's needs change. Keep a pulse on their demands and behaviors to ensure your branding stays relevant.
The goal is to set yourself apart from competitors to attract the best tenants into your rental business and keep occupancy high. Listening to one "secret sauce" to all successful brands, which you can apply to one or all of the homes in your portfolio.
Good Branding: The Not-So-Secret Ingredient to Business Success
Just because your rental business isn't as big as the giant Tesla corporation doesn't mean that good branding won't work. In fact, branding is what makes a business grow to unprecedented heights.
So, craft a compelling message, connect with your target market's needs and values, motivate them to do business with you, create a sense of familial belongingness, be consistent with your promise, and stay updated to remain relevant.
The more you understand the decision making process of your tenant pool, the more you'll see the opportunities for using branding as a real estate marketing strategy.
Join our upcoming meeting for more investment tips! We are a growing community of like-minded individuals sharing our learnings in the real estate space. Subscribe to our newsletter as well and become a member to become the best property investor you can be.