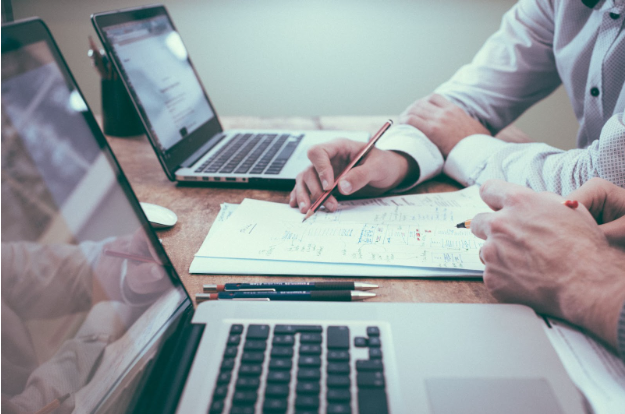 It's no secret: wholesaling can be a lucrative real estate investment method to earn a profit with minimal capital. On average, you can make around 5-10% of a property's market value if you wholesale an undervalued home—that means you're looking at a profit of $10,000 to $20,000 with a $200,000 home if you can get it under market value!
However, getting a slice of this pie does not come easy. Contrary to popular belief, real estate wholesaling takes a whole lot of skill, patience, and elbow grease.
For example, you need to find a property with a motivated seller, then find a buyer for it, coordinate all the paperwork required, complete the deal as soon as possible, and repeat everything again. You also have to simultaneously grow and maintain your buyer's list so your business doesn't come to a halt.
In other words, there's a lot to keep track of when dealing in wholesaling.
But there is a solution to it: Make a list! Just like most projects in life, it's easier to streamline the wholesale process if you have a checklist to guide you. That's why we've written this ultimate checklist for wholesaling real estate—perfectly designed to help wholesale investors like you.
The Wholesale Checklist
Having a guide to the step-by-step requirements of a wholesaler can make the entire procedure easy as pie. But we do understand that not all of the things we'll mention below will apply to you, so we advise that you focus only on the things that are most relevant to you.
Let's get to the checklist!
A. Select a Market
Have you selected a market? Have you checked the trends of the current market?
Selecting a prime market can land you a hot deal. You want to find a market where there isn't too much competition but is still highly coveted. In other words, try to find a balance—buyer markets that are on an upward trend without much competition to deal with.
Take for example Burlington, N.C. There's a total of around 57 thousand brokers in North Carolina—far smaller than states like Florida with 212 thousand. But, the real estate market in Burlington, N.C. is booming right now. In fact, it is the 2nd most lucrative market in the US with listings only lasting an average of 35 days on the market.
You can only identify potential markets like these if you're familiar with real estate market trends, so here is a quick jump-off point to get started:
Reference the MLS listings to get an idea of current trends in real estate prices.
Look for how long listings stay on the market. The less time on the market, the faster the turnaround for properties, and the better the situation for you.
Additionally, it's important to know the median price of properties sold, so you know what you'll be working with. For instance, in Burlington, it's $295,000.
Once you've chosen your ideal market, you can move on to the next step in the checklist.
B. Build a Buyers List
Have you built your buyer's list? Have you found any willing buyers in the area?
You'll need a robust buyers list for a steady stream of good deals. Your goal is to continuously generate and follow up with the leads in that list so your wholesale investment becomes a growing business.
Here are a few options to build and grow your buyer's list:
Create an online marketing campaign. Use social media and other platforms to get the word out on your name to build a potential buyers list.
Use customer relationship management platforms (CRM). Creating accounts on CRM platforms like Hubspot or Zillow can increase your reach to interested buyers.
Take note of buyer contact information and criteria. Make a note of the budget of your potential buyers and their contact info. When you find an appealing property, you can reference your list to see if the property coincides with the budget of one of your contacts.
By having an established and growing buyers list, you can increase the reach of your wholesale business which can lead to more deals and profits.
C. Look for Motivated Sellers
Once you've accomplished the first 2 steps, you can now enter the meat of the wholesale process: Finding a motivated seller with a property that coincides with the criteria of your interested buyers.
Now, in the industry, you'll notice that distressed properties are popular for real estate wholesaling. There are 2 reasons for this: It's easier to convince sellers to let go of their unkempt homes, and it's easier to secure a larger discrepancy versus market price.
But how do you find distressed homes and motivated sellers? You can already do this by increasing your scope, using the same techniques for finding buyers:
Use CRM software to find properties.
Use social media to create a marketing campaign for yourself.
Create a dedicated email address and/or phone number to screen incoming leads.
Once you've found a motivated seller. You then must hash out your wholesale contract.
D. Create the Wholesale Contract
Having found a motivated seller, you now need to finalize the wholesale contract. When creating the contract, you need to make it clear to the seller that you're not buying the property.
You need to establish that you're only finding an interested buyer for the seller.
Given that, be sure to establish the terms of what will happen if you fail to find a buyer. For example, you can set up an earnest money clause that will act as a guarantee. This clause will protect you and the seller in the event of failing to find a buyer. You will hand over an earnest money deposit that will act as a contingency that will be returned to you once the wholesale is complete.
Then, you need to find a buyer for the property.
D. Look for an Interested Buyer
Once the details of the wholesale contract have been decided, you then need to find a willing buyer. Be sure to thoroughly scope out the property to make it easier to find buyers.
For example, take photos of the property that shows potential buyers exactly what it looks like without having them visit the home. Additionally, take note of important details such as the number of rooms, the size of the property, and the overall condition of the property.
Once you've gathered all the necessary information, you should then do the following:
Send the property report to targeted buyers on your buyers' list. Ensure that you send the property only to the buyers with the perfect criteria—or you lose their trust in the long run.
Like insurance, you can get in touch with local wholesalers to market to their own buyers. This expands your coverage, helps you grow your network, and makes it easier for you to sell.
Once you find a willing buyer, you can then move on to the contract turn-over.
E. Assign the Contract
With a willing buyer, you can then move on to assigning the contract. Here are the basic steps to remember when assigning a contract to a buyer:
Receive the amount necessary to purchase the property from the buyer.
Collect your earnest money deposit from the seller.
Turnover the buy and sell contract of the property to the buyer.
Enter into a new assignment contract with the buyer and collect your wholesale fee.
Contact an escrow company to complete the deal after the arrangements have been made.
Once the buyer has the contract, you can move on to the final step of the wholesale process.
F. Close the Deal
The escrow company will now oversee the process of transferring the property to the end-buyer. During this phase, you should keep in touch with the escrow company to get updates on the progress of the sale.
Once the sale is completed, the escrow company will turn over your assignment fee, and your wholesale will be completed.
Follow this Checklist to Make Your Wholesale Easy
Getting into wholesaling unprepared can be a recipe for disaster, and we don't want that—not when real estate wholesalers already tend to have a bad reputation because of newbies making rookie mistakes!
But with the use of a checklist, you can avoid many of the pitfalls of wholesaling, increase your odds of landing a wholesale deal, feel less stressed with conducting your business and reap continuous profits from the many deals you're scoring.
Take our list and make it your own! Good luck in your venture and feel free to comment on any other concerns you have in the comments section below.