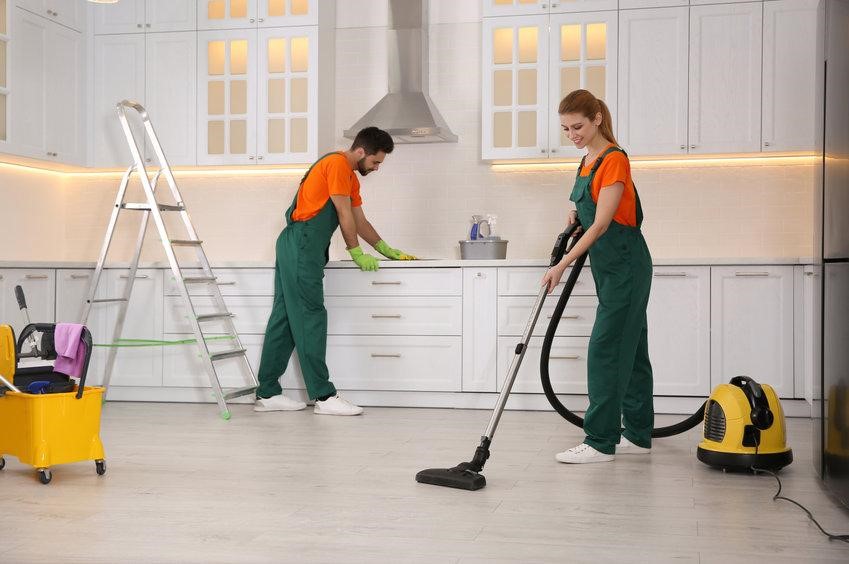 Whether you're a new Airbnb host or landlord with a portfolio of short-term rentals, it's crucial to learn how to clean your space for guests. Doing so not only protects your reputation, but also ensures that the home's well-maintained, generates consistent bookings, and gives you high and stable profits.
But while deep-cleaning your rental may be at the top of your to-do list—it's innately a daunting task. It's different from maintaining your own home, as it comes with a slew of specific challenges, like:
Fixing damages caused by guests
Coordinating cleaning with guest check-in and check-out times
Making sure the cleaning adheres to COVID-19 rules
If you're dealing with all these challenges, don't worry. We're here to help. Here are our expert tips and tricks for cleaning and maintaining your short-term rental.
1. Establish Standard Operating Procedures (SOPs)
Step-by-step SOPs are the backbone of any successful business, which is why you should implement them in your short-term rental. Apart from ensuring that the cleaning process is running smoothly, they also help coordinate your staff, allowing them to work like a well-oiled machine.
Here are a few examples of what they should include:
How do you recruit, onboard, train, and manage new cleaning staff
How do you schedule, coordinate, and communicate with the team
How your team handles things that guests leave behind
How your team documents any damages caused by guests
How does your team cleans each part of the rental (e.g., what products to use)
You can even turn this into a checklist for your cleaning staff to remember all the things they must do. They can use it to check off tasks as they're completed, standardizing the entire cleaning process and ensuring nothing was overlooked.
When they follow the SOPs, you can better maintain consistency and reduce the chances of extra stress and unexpected surprises for you and your guests.
2. Adjust Your Turnover Time
Competition on Airbnb is fierce, so most hosts tend to cram as many bookings as possible—often at the expense of maintaining the property. However, if your cleaning measures require more time to execute, consider lengthening your turnover time so the property is completely clean before the next guest arrives.
Adjusting your turnover time may seem like it could hurt your business. But that isn't the case.
A clean and well-maintained property emphasizes that, as a host, you're consistent, trustworthy, and reliable. All highly valued by short-term renters. On the other hand, finding crumbs on the floor or broken appliances will put guests off from booking your space again, stopping any chance you have of acquiring rebookings and high occupancy rates.
Cleanliness will make or break you. So always allot time to complete it, or your guests won't return.
3. Consider Using Digital Tools
Thanks to technological advancements, there's now a slew of digital tools for real estate companies that you can use to maximize your cleaning process.
Here are a few examples:
Digital real estate tools solve tedious management responsibilities, like scheduling and payroll. Specific ones like remote smart locks also allow you to grant and revoke access without stepping foot on the property, so you can coordinate cleaning and repair work while keeping the rental secure.
5. Be Transparent
The COVID-19 pandemic has made travelers more aware of their health, so they'll undoubtedly appreciate knowing the various measures you've taken to ensure the rental's cleanliness. Even a simple note saying you changed the bed linens will increase the chances of them returning.
Here's what your welcome note can look like to assure your guests:
Hello there! Our team has cleaned this rental for your safety. We are fully vaccinated, wear masks while cleaning the home, and use professional-grade products to disinfect every nook and cranny. Should you have any concerns, feel free to reach out to us and we'll address your issues immediately.
Transparency also helps reinforce what a great place your rental is, making guests feel confident they'll enjoy their stay away from home without compromising their health. If you took any additional precautions, mention them in the note as well. Guests will love that!
Short-Term Rental Cleaning: Tough, but Manageable
Cleaning a short-term rental isn't just about mopping the floors and wiping the counter. It also involves managing the staff and ensuring that the property remains consistently well-maintained—no matter the number of guests who walk through its doors.
As long as you have established standardized processes and staff trained to adhere to them, your short-term rental will undoubtedly stay sparkling clean and, ultimately, profitable.
Do you need more help? Get in touch with our team of expert property managers at Logical Property Management. We have more than two decades of experience and can answer any of your questions.